Copenhagen-based REC was established in 2011 by Danes Jonathan Kamstrup and Christian Mygh who, like various brands before them, saw a market for watches that incorporated components made from the salvaged parts of different types of object.
Romain Jerome was one of the first to do this in the 2000s, with its 'Titanic DNA' models featuring cases that used metal brought up from the wreck of the ill-fated liner. Plenty of other makers have followed – notably Bremont with its watches containing bits from the oak of HMS Victory or printer tape from the Bletchley Park decoding centre – but REC has made a speciality of repurposing with its mantra 'RECover, RECycle, REClaim'.
It has models featuring parts of Minis, Ford Mustangs, Porsche 911s and Spitfire aircraft, with several limited editions – including one that featured metal from a 911 2.7 RS with an interesting race history.
There's now another Mustang-based watch, this time one with a dial made from metal punched from the boot of a 1968 Mustang that was converted into a replica of the 1967 Shelby GT500 built by Cinema Vehicle Services to star as Eleanor in the 2000 remake of Gone in 60 Seconds.
While the dials of the REC Watches P-51 Eleanor are not in any way connected to that actual car, the Mustang that donated them has its own tale to tell. Two Belgian Mustang-dealing brothers, who stage an annual American car show in Saintes, decided to promote it with posters depicting the genuine Chip Foose-built Eleanor – resulting in enquiries from around Europe asking whether or not the actual car would be there.
Such was the level of interest that the brothers and three other engineers ended up stripping down a 1968 Fastback and building it into an Eleanor clone during a succession of 14-hour working days.
Among the original parts discarded during the rebuild was the boot lid, which was subsequently handed over to REC to provide material for this project.
As well as replicating the tungsten grey/ black livery, the dial features a petrol gauge-style power reserve indicator, conventional hours, minutes and seconds and date disc.
Just 498 numbered examples of the watch will be made.
REC P-51 Mustang Eleanor. £1319 recwatches.com
---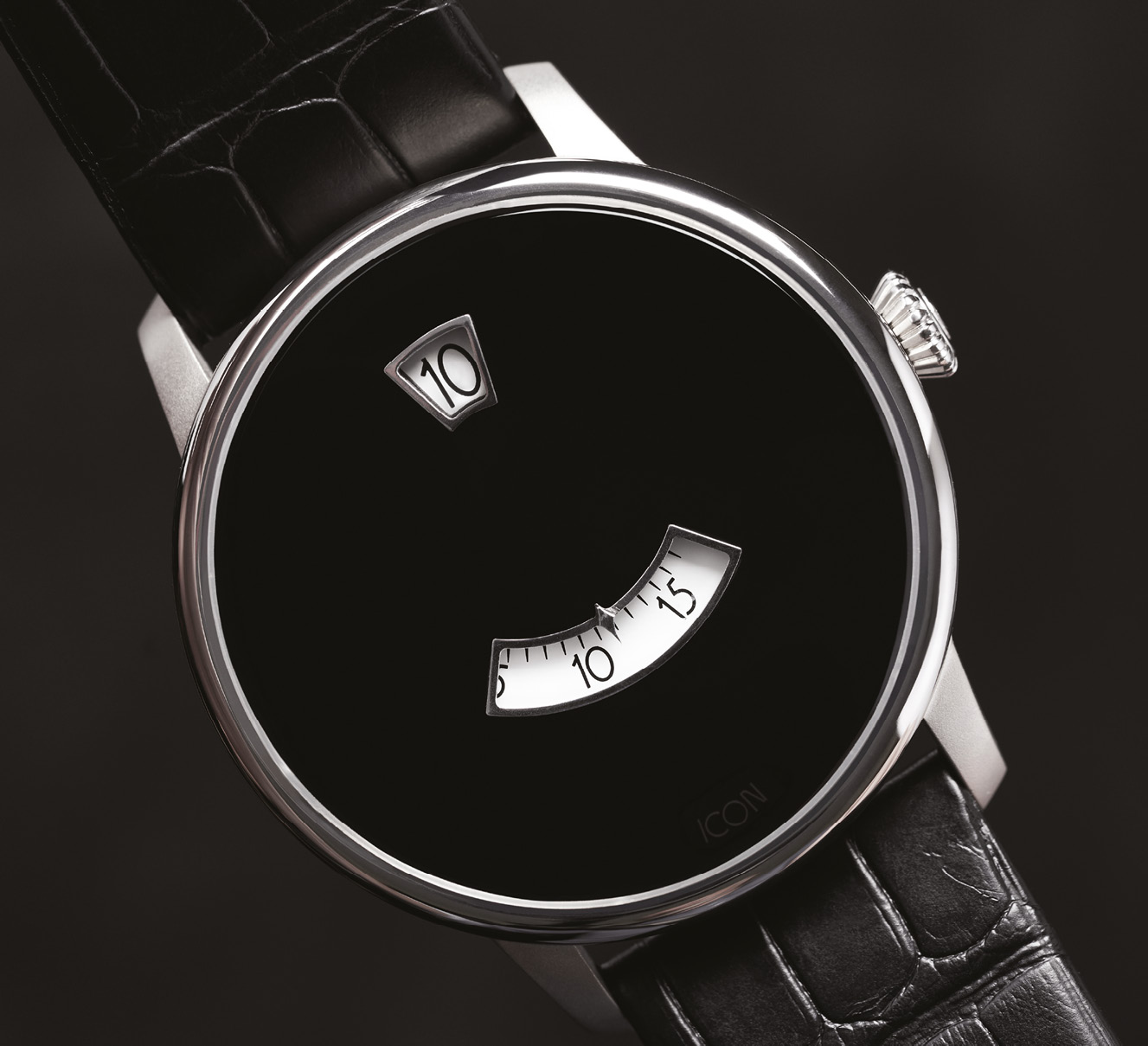 Those familiar with the world of 'restomods' will probably be aware of Jonathan Ward's Los Angeles-based firm ICON4x4, which upgrades classic Toyota FJ Land Cruisers. The business is renowned for building FJs, Ford Broncos, 'Derelicts' and other models which combine classic looks with modern engineering – an idea that Ward has now applied to his own ICON watch. The Duesey has a titanium case containing a jump hour display in a black dial inspired by the gauges of luxurious Duesenberg cars.
ICON Duesey. $11,500 icon4x4.com
---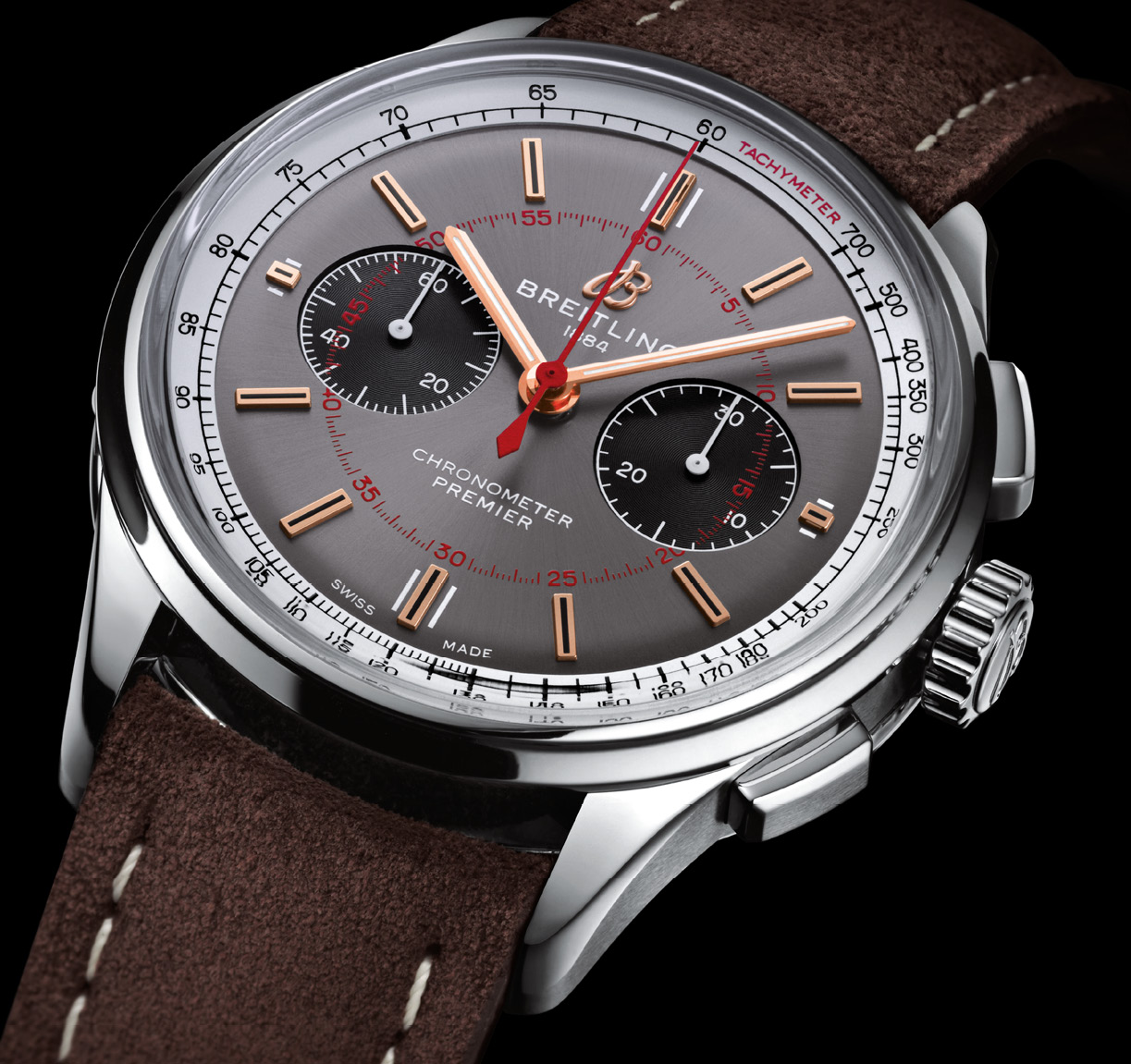 Following its appointment as sponsor of the annual Wheels and Waves surf and motorcycle festival in Biarritz, Breitling has launched this special edition of its Premier chronograph. Featuring an anthracite grey dial with gold hour markers and a nubuck leather strap, it is powered by the B01 chronometer-certified movement comprising 346 parts, seen through a sapphire crystal back. The model will be limited to 500 in steel and 100 in red gold.
Breitling Premier B01 Wheels and Waves. £6700 (steel) £17,950 (gold), Breitling.com
---
Motor Sport's monthly watch review Precision is written by renowned luxury goods specialist Simon de Burton
digital extra