Letters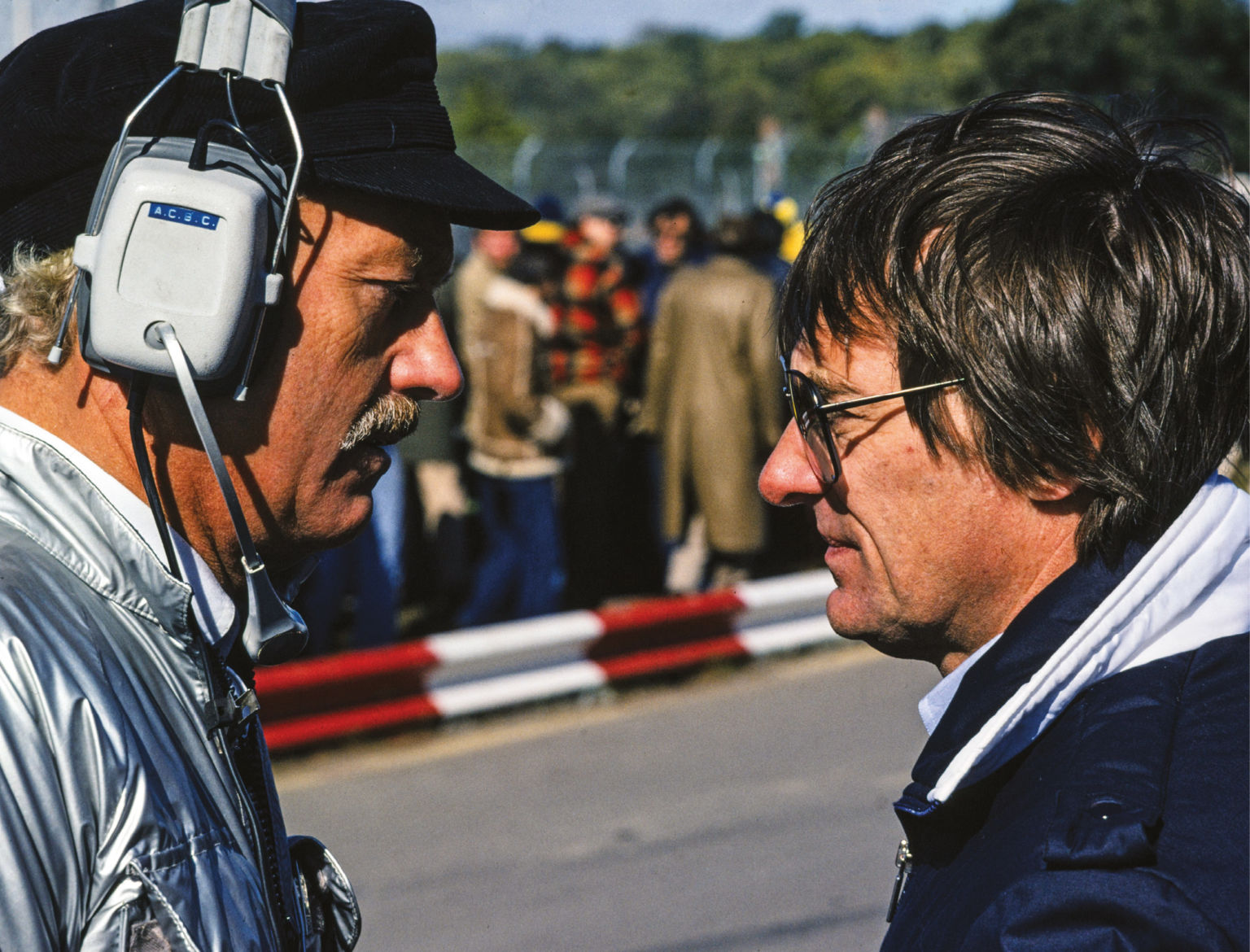 In the superb feature on Great Rivalries [Jan '20], No 3 – Brabham vs The Paddock brought back memories of what was in effect a Chapman vs Ecclestone rivalry stretching from around 1977-81, spanning the FISA – FOCA war. Chapman and Ecclestone were even on the same side!
Ecclestone's vision was that the English garagistes should be able to fight it out against the dominant Ferrari-led manufacturers, and so provide a high level of entertainment for the emerging TV market. The ground-effect Lotus T78 and dominant T79 were not part of the plan. His brilliant designer, Gordon Murray, came up with the solution: the BT46B fan car.
My first inkling of the problem was on the Sunday morning of the Swedish GP, once Brabham's drivers stopped sand-bagging in the warm up. Chapman called me at home and said "Peter, we are in trouble!"
Gordon Murray's greatest brilliance was the way he interpreted the "immoveable aerodynamic device" regulation and managed to bamboozle the FISA representatives that his interpretation meant that the car was legal. The key feature of the regulation was that any device whose primary purpose was aerodynamic must be immoveable relative to the sprung part of the car. Obviously the fan was both aerodynamic and moveable, so he had to convince them that its primary purpose was not aerodynamic.
To do this, he claimed that more air passed through the radiator than anywhere. Of course, when FISA tested the car it was stationary with its skirts on the ground, such that the leakage under them was minimised. No-one could measure the leakage at speed. Guess what? More than 50 per cent passed through the radiators – voila, legal!
The fallacy in all this is that a calculation of the relative area of the radiator to that of the whole car would have shown that the primary purpose of the pressure difference the fan created was to push the car onto the ground, rather than to move air through the small radiator.
The fan car won a race, but I don't believe legally. The sheer bravado deserved the reward. Chapman tasked me with an urgent solution, and we came up with two fans, one in the exit of each venturi of the T79 – a sort of Lotus F15 against Brabham's F16. The fans, in tests, drove the ground effect at low speed and transitioned to normal ground effect at higher speeds. It all worked at ¼-scale and we had a car half built by the next GP. Chapman took a Polaroid of the model to show Ecclestone, and then the whole concept of fans fell by the wayside.
I don't believe Ecclestone ever really forgave Chapman for this, and when Lotus turned up with the twin-chassis T88, at the very height of the FISA-FOCA war and threatening to make obsolete all the conventional cars, he, aided and abetted by the other constructors and FISA, struck back and the cars never ran in anger. Gordon, meanwhile snuck through his BT49C lowerable car…..
Exciting times!
Peter Wright, "…an old Lotus engineer…"
---
Doug Nye has come up with a pretty comprehensive list of the 13 drivers who have been the yardstick by which all others are measured at different times throughout the last 73 years of Grand Prix racing [Racing Rivals, Jan 2020]. In my opinion, however, as much as I agree with all those selected, his list has one major flaw in it.
You cannot include Niki Lauda in years 1980 to 1981 when he wasn't driving. Alain Prost hadn't quite hit the heights in '81 and '82 that he subsequently did. Doug's list should have a 14th driver in it, and you'd only have to research the opinion of Niki Lauda, Alain Prost, Jacques Laffite, your own Denis Jenkinson and Gordon Murray to find a driver with Clark's speed, Peterson's style and Moss's fighting spirit against which all others were measured at the time.
Gilles Villeneuve should occupy the 1979-1982 slot. For some reason, Doug has never rated Villeneuve, and I, for one, have never understood why.
Andrew Scoley, Lincoln
---
I much enjoyed Racing Rivals [Jan '20] and as a drag racing fan I was glad to see Don Prudhomme and Tom McEwen given a good mention.
Whilst not enjoying such huge recognition as the others featured, might I suggest that in the early years at Santa Pod, Dennis Priddle and Clive Skilton provided top-flight entertainment with their rivalry. I don't think there was anything but respect for each other, and I guess they were pretty evenly matched in victories over the years, but it could be worth a mention or even a separate article.
John Dickson, via email
---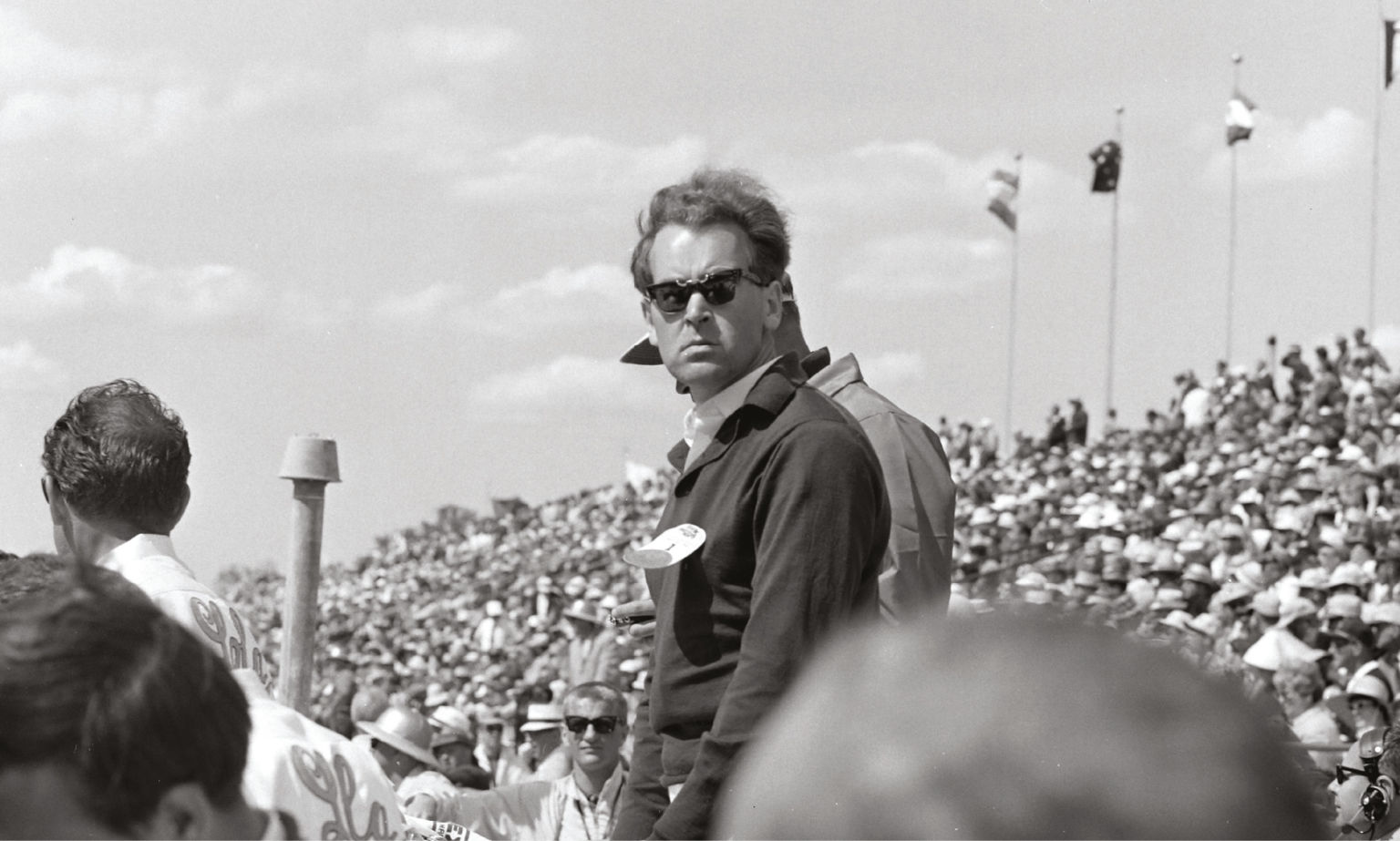 I enjoyed your excellent profile on Ken Miles and his contribution to the development of the GT40 [Ford's Forgotten Superstar, Dec 2019], but was disappointed that no mention was made of Eric Broadley's substantial influence on the origins of this car.
Whilst one half expects a Hollywood production to overlook this, Motor Sport readers of a certain vintage will recall DSJ's in-depth report on driving a production GT40 in the December 1966 edition. This insightful article acknowledges Broadley's contribution to the GT40 project which with the passage of time appears as if it's being airbrushed out of history. The Ford v Ferrari film is guilty of this oversight too.
Alistair Crooks, British Columbia, Canada
---
I have enjoyed Motor Sport for so long that I feel almost apologetic about correcting an article, but in Andrew Frankel's Best of the Best, [Nov '19], an error exists that should be put right.
Frankel refers to George Follmer "not having even sat in" a Can-Am car prior to driving the Penske 917-10 Porsche, but this is not true. In fact, Follmer had done the 1966 Can-Am season in a Lola T70 owned by John Mecom, and in 1967 he campaigned another T70 for Roger Penske. This experience is why Penske felt so comfortable calling Follmer to run the 917-10, which he took to the Can-Am championship.
Thank you, as always, for providing such a quality magazine for so many years.
Troy Harrison, via email
---
I was excited to see that Cathy Muller was interviewed for the January magazine [Racing Lives]. Her Le Mans 24 Hours start was mentioned in the opening paragraph and it was disappointing to find that her 1991 race got no further mention.
It was very unusual to have an all-female driver line-up back then. The pink Spice she drove there is still racing. Desire Wilson, one of the other 24 hour drivers, was reunited with it for the Goodwood Festival of Speed in 2012. It's my understanding that Cathy was instrumental in ensuring the car actually achieved a start at Le Mans as the team were suddenly a driver short when they arrived because the Japanese member of the original team was found not to have an appropriate racing licence.
Dr Richard Bateman, via email
---
If I may, I would like to make two observations with regard to the list of all-time greats you have compiled for the latest edition.
Firstly, I agree the lack of drives by Jim Clark in world-class sports car events leave a hole in his record, although I believe we saw enough of what could have been – one example being the third place at Le Mans in 1960 sharing an Aston Martin DBR1 with Roy Salvadori. The car was not the fastest, and also a bit fragile, and I seem to recall Roy commenting that the result was in reality as good as a win. Sadly, most of Clark's sports car career was hampered by the dreadful Lotus 30/40 sheds he had to carry.
Secondly, it has been a recurring theme that it is not possible to compare drivers from one era to those of another, and accepting that as being so, I will suggest that truth is becoming even more difficult with the vastly changing manner in which the sport is now being conducted. Although I agree with your list up to and including Prost, from then my personal list ends.
I would disqualify both Senna and Schumacher purely for the manner in which they set about achieving their ends. I see no sport in the barging tactics they used and to me that played a big part in devaluing the sport to the level it is now. For those on your list subsequently, they are competing not in grand prix motor racing but in some sort of semi-remote-controlled pit stop contest, not of any interest to me.
Just my opinions, of course.
Michael Byron, Cornwall
---
Write to Motor Sport, 18-20 Rosemont
Road, London, NW3 6NE or e-mail,
[email protected]