2020 Volkswagen ID.3 review: Evolution or revolution?
Volkswagen's electric launch lacks punch of predecessors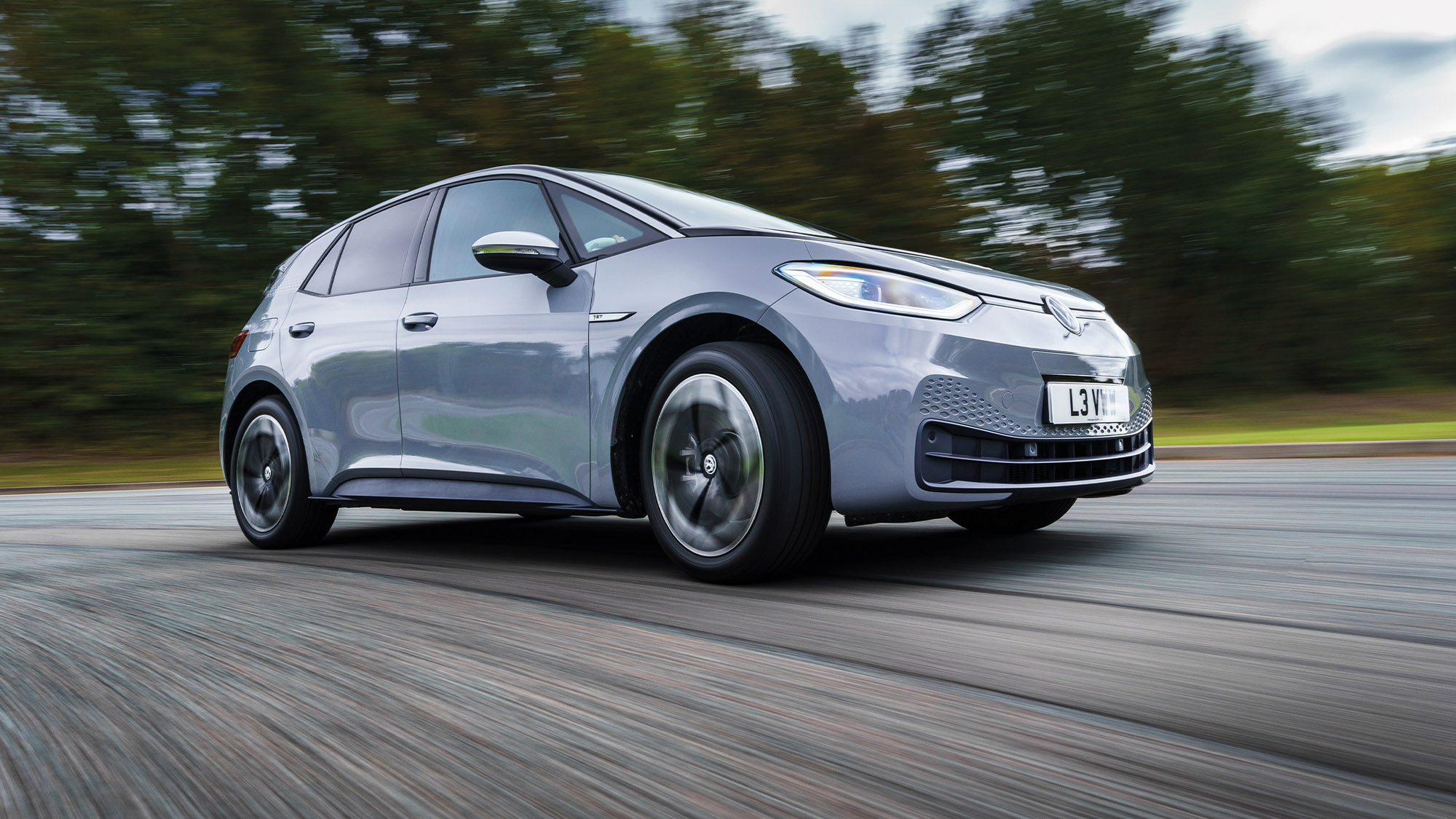 It is meant to be one of 'those' moments. A landmark in the history of Volkswagen to which only two others can compare: the launch of the Type 1 (aka Beetle) in 1938, and the Golf in 1974. But I just can't see this new ID.3 in those terms. At least not yet.
The ID.3 comes across as a capable new electric car, fluently conceived in the main, genuinely attractive, but no kind of revolution in the way that, say, the BMW i3 was in 2013.
The car I drove was one of those annoying first-edition cars that tend to appear at launch to exploit early adopter eagerness. Fully equipped, it would cost worryingly close to £40,000 were it not for the Government's extant £3000 electric car grant. I'd like to try a Life model, which still sounds pricey at £30,000 (after the grant) for a base-spec car the size of a Golf.
It has a roomy cabin, offers convincing performance, excellent refinement and a supple ride. The 58kWh battery provides an impressive 260-mile range. A shame then that there's so much cheap plastic inside and that its infotainment touchscreen is horrible to use. It's large and shiny, but not in the least intuitive, requiring endless diving into sub-menus. It's a retrograde step.
The car itself however is impressive, but there are no shredded rulebooks here. It's a very credible addition to the marketplace and that is all. Somehow I was hoping for more.
---
2020 Volkswagen ID.3 statistics
Price £35,880 (after Gov grant)
Engine single electric motor, 54kWh battery
Power 201bhp
Torque 220lb ft
Weight 1794kg
Power to weight 112bhp per tonne
Transmission single speed, rear-wheel drive l 0-60mph 7.3sec
Top speed 99mph
Range 260 miles
Verdict Silent revolutionary that is still to find its voice