Ford GT40's Anglia roots. Details matter
IN THE SPIRIT OF BOD AND JENKS
Editorial
+44 (0) 20 7349 8484
[email protected]
18-20 Rosemont Road, London NW3 6NE, UK
Editor Joe Dunn
Editors-at-Large Gordon Cruickshank & Simon Arron
Grand Prix Editor Mark Hughes
Art Editor Owen Norris
Chief Sub-Editor Lee Gale
Digital Editor Dominic Tobin
Staff Writer Jake Williams-Smith
Digital Writer James Elson
Contributing Editors Andrew Frankel, Doug Nye, Mat Oxley
Special contributors Gary Watkins, Robert Ladbrook, Simon de Burton, Damien Smith
Picture Libraries Getty Images, DPPI, Grand Prix Photo
Special thanks to 
Dario Franchitti for taking time out of his busy schedule at Goodwood Members' Meeting for his Racing Lives interview and Porsche for trusting us with their 'priceless' concept car, the Mission R.
Advertising
+44 (0) 20 7349 8484
[email protected]
Commercial Director Sean Costa
Commercial Manager Mike O'Hare
Advertising Manager Paula Trainor
Publishing
Managing Director Giovanna Latimer
Financial Controller Niall Colbert
Accounts Assistant Kevin Trethewey
Digital Operations & Marketing Manager Zamir Walimohamed
Subscriptions Marketing Manager Samantha Nasser
Customer service manager Roshan Juglall
---
Founder Editor Bill Boddy MBE
Proprietor Edward Atkin CBE
---
Details matter.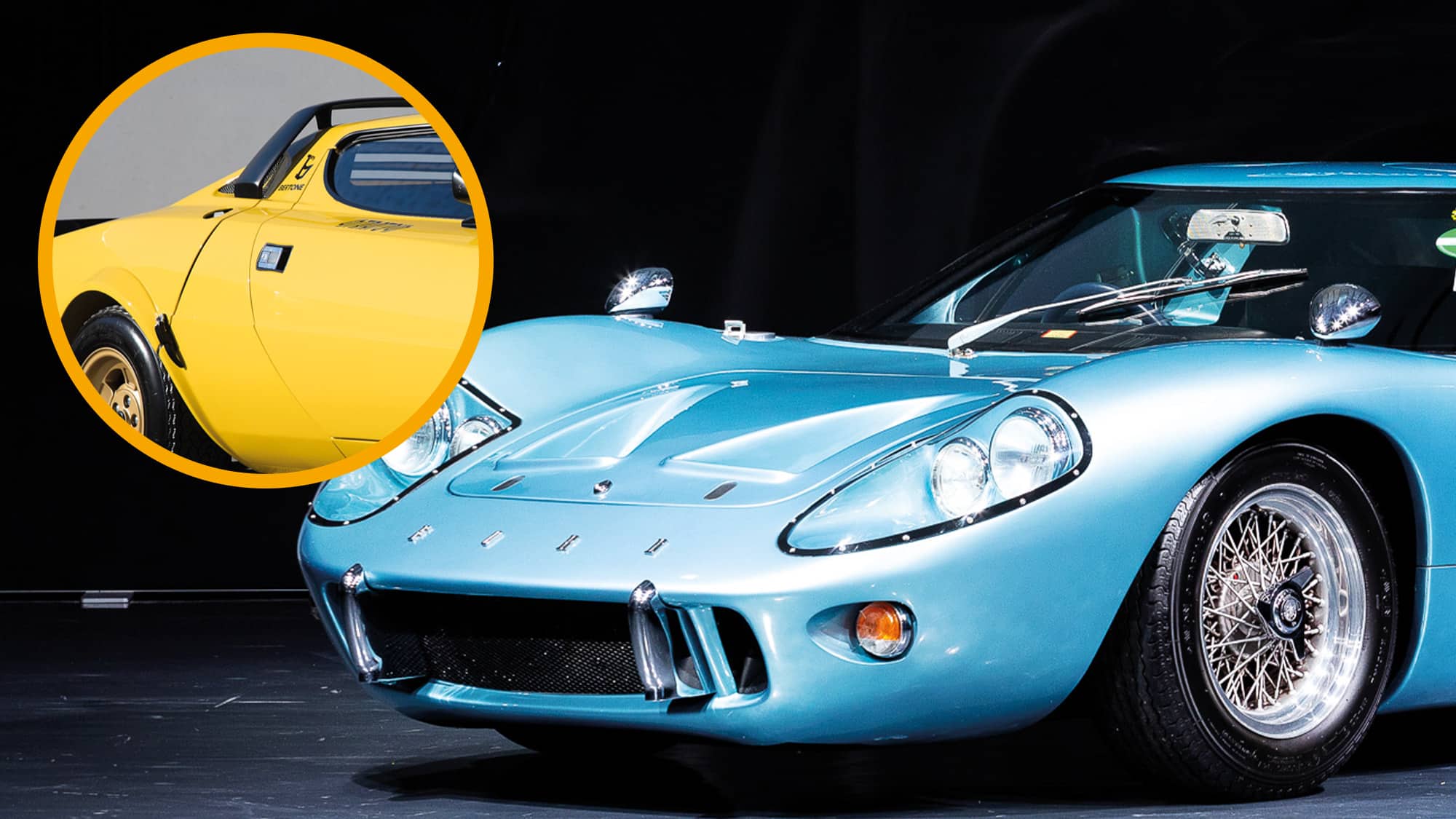 In Showroom, p119, we mention the road-going GT40 MkIII using Ford Anglia overriders. Crafty pilfering has saved many specialist makers from the costs of making lights, handles and switches in tiny quantities. Chapman used Anglia bumpers on the Europa, Marina handles and Rover SD1 lights on the Esprit. Lamborghini's Diablo has Nissan 300ZX headlights. Lancia went to Fiat for the Stratos: X1/9 handles, 850 rear lights, 124 dials and column stalks. But tough luck if you own an X1/9 – Stratos replica builders have snaffled all the spares.