2021 electric racing season review
With Formula E, Extreme E and Pure ETCR, battery power continues its surge, says Hazel Southwell
If anything, 2021 was the year of electric announcements. Every car manufacturer, from Fiat to Ferrari, has committed to producing all-electric models as well as pursuing hybrids and that's reflected in motor sport. You'll be pressed to find an FIA series in '22 that isn't pursuing electrification.
If nothing else this shows that Formula E was on the right track when it sparked to life in 2014 amid cynicism from the wider racing community. Whatever led you to FE, so the theory went, had to be a career mishap and the genuinely competitive racing was, ironically, drowned out by complaints about how quietly it went about it.
Hating Formula E has been an easy pastime, whether it's a cheap way to get YouTube views or posting for Twitter clout but 2021 has made that harder. While FE dropped some clangers, including the Valencia farce that saw cars kneecapped into running out of energy on track, the jewel in its crown was showing just how spectacular Monaco can be with cars that can actually race each other.
And FE is not alone any more. Extreme E has grabbed viewers with its environmental focus and madcap racing. It doesn't matter if XE is actually helping the planet (although by any accounts it is making an effort) so much as there's a soothing lack of guilt to tuning into something that acknowledges the problems first off and then says it's OK to still enjoy car racing. It also promotes female drivers rather than use women's bodies as advertising hoardings.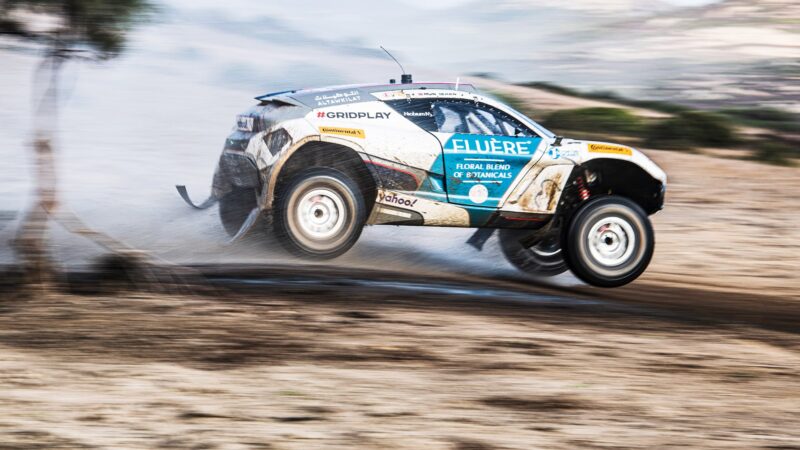 A less spectacular sell in viewer numbers but still a massive success, was Pure ETCR getting through its first season. Touring cars are more difficult to attract fans, regardless of what they're powered by, but a combination of using its newness not to tie itself up with convoluted broadcast restrictions and some genuinely clever camera tricks, including drone filming, meant anyone tuning in wasn't being sold a dud. The finale saw Mattias Ekström's Cupra team fighting to get him to the chequered flag and a title fight as close as the racing had been.
Petrolheads might feel hard done by that combustion is reaching the end of its competitive life but there's no less competition for having battery power. Despite manufacturers including BMW, Audi and Mercedes announcing they are leaving the series, Formula E is here to stay.
With Formula E joining the FIA, the series was able to crown its first world champion in 2021. Previously, that sort of prestige has taken a back seat to just getting through a season. FE is taking itself seriously.
No more questions about electric racing being viable: now the ask is how could you not?
To come in '22
Final Formula E season for the Gen2 era racers.