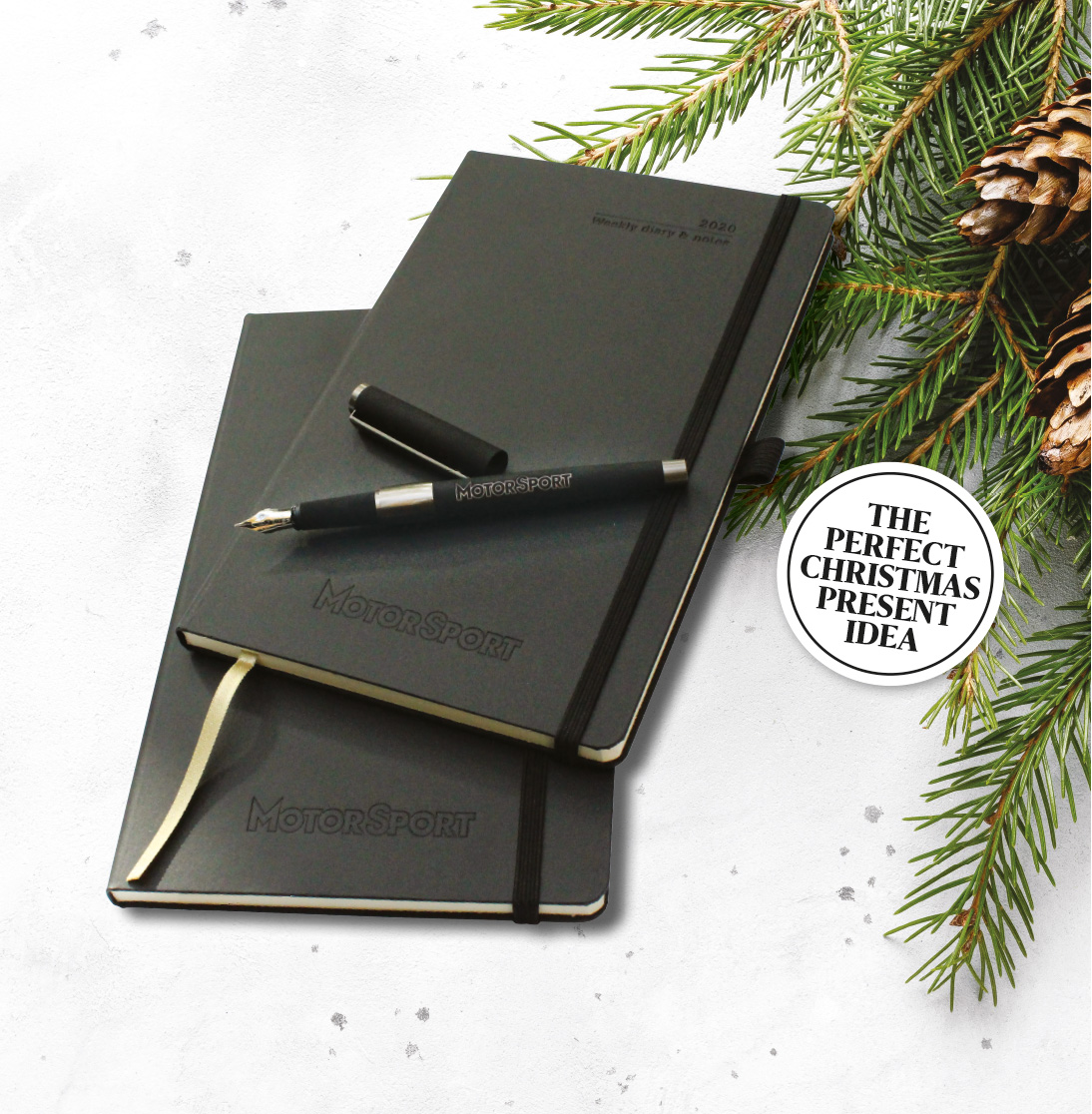 Christmas Gift Idea
When you subscribe for 12 months, only £74.99
This stylish A5 black 2020 diary is a wonderful addition to any desk. Complete with week-to-view pages covering October 2019 to December 2020, it's finished off with the prestigious Motor Sport logo. Keep yourself organised with the ideal place to schedule all of your race dates and meetings. The envelope pocket in the rear-inside cover is also ideal for keeping loose notes and receipts.
The fountain pen comes with a black metal barrel, coated with a soft-feel satin finish. It's also fitted with a stainless-steel nib. It's perfect for letter writing, calligraphy and, of course, jotting down those all-important fixtures in your diary. You can even attach it to the pen loop on the diary!
Together they make a very sophisticated Christmas gift.
---
Motor Sport content since 1924
Unrivalled coverage of the entire industry
Fully searchable archives across 200,000 articles
Insight and analysis on race history from the last 95 years

Benefits of signing up
Saving you 62% on the retail price
Monthly print editions, all the digital editions and unlimited online access
Exclusive discounts to motor sport-related events for readers
motorsportmagazine.com/XMAS19
+44 (0) 20 7349 8484
and quote 4 for 12 (USA toll free on 1-866-808-5828)


---
Terms and conditions: Offer is available to new subscribers only. For full terms and conditions, please visit: motorsportmagazine.com/xmas19