Mercedes may have broken new ground by securing a record sixth consecutive drivers' and constructors' world championship double, but could the Silver Arrows juggernaut be about to run out of steam?
A win in Japan for Valtteri Bottas, combined with third place for Lewis Hamilton, put the makes' title beyond the reach of Ferrari, before Hamilton went on to secure his sixth drivers' crown with second place – behind Bottas – in Austin.
The results make Mercedes the first team in F1 history to win the world title double for a sixth consecutive year. It also tied it with Ferrari in terms of consecutive constructors' championships, with the prancing horse having taken six in a row from 1999-2004. One more for the Silver Arrows team would make Mercedes the standalone dominant constructor of its era.
However, could Mercedes' chances of extending its streak be limited to just 2021?
Currently all teams are locked in negotiations with F1 owner Liberty Media over a refreshed version of the Concorde Agreement, which determines the vital commercial rights share between teams.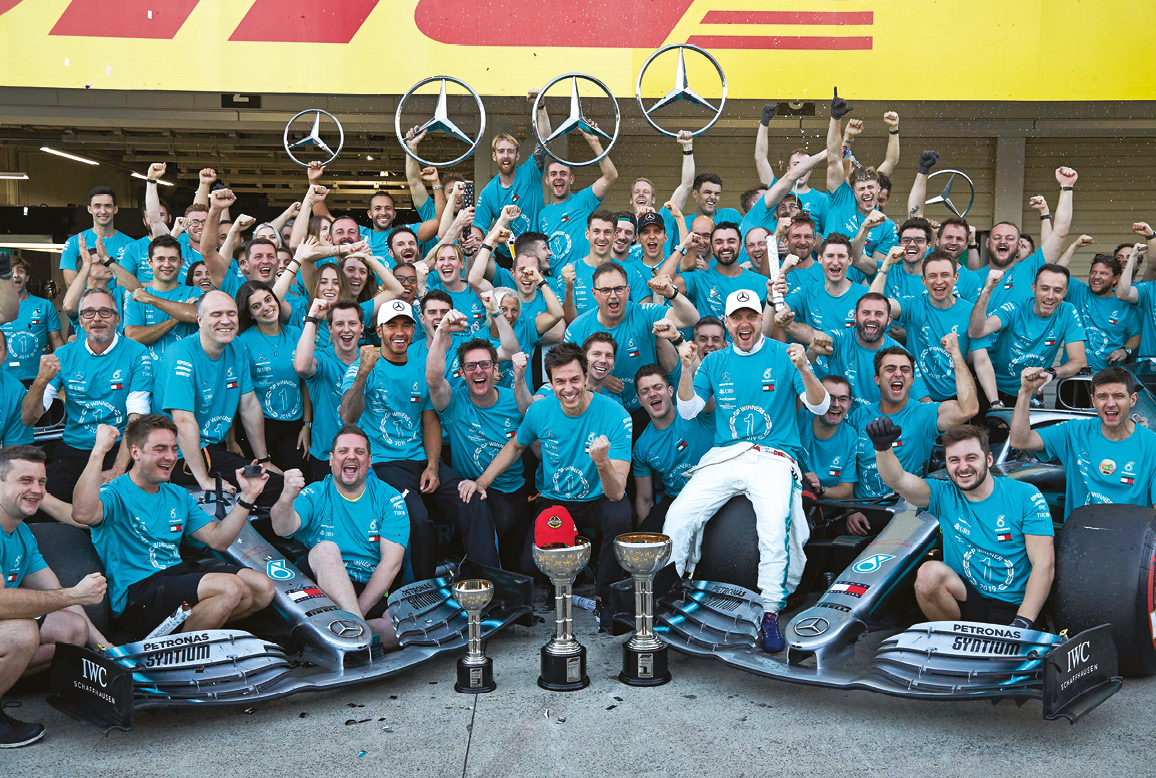 Discussions between Mercedes and Liberty are still going on, meaning there's no firm guarantee as yet that the brand will remain on the grid beyond the expiration of the current deal in 2021.
Mercedes is increasingly moving toward electric car manufacturing, and will this year enter Formula E as a works team for the first time.
When asked about the brand's commitment to F1 beyond 2021, Toto Wolff couldn't say anything for certain.
"Everything indicates that we will stay, but it's not a given," he said. "We are discussing the new Concorde Agreement, and we are discussing the development of the automobile and its effects on sport. There's the Ferrari model, which is to do it forever and build road and race cars. Then there's the other model to say 'We have had a very successful run and there's nothing more to prove. We're going to do something else now.' Both are plausible strategies."