Non-Lotus aficionados could be forgiven for thinking that the story of Colin Chapman's celebrated marque began with the famous Seven, but there were, inevitably, a few numbers that preceded it – and those forerunners are really the cars that give the best insight into Chapman's thinking.
The north London hotelier's son had a lifelong interest in aircraft that led to him flunking out of his structural engineering degree in 1948 to pursue a brief career in the RAF (having learned to fly at university), during which he absorbed more of the principles of aero engineering that he would later adapt to his cars.
Post-studies, Chapman worked as an aluminium salesman, touting the lightweight metal as a viable material for building construction. By then, however, he had already begun to race cars of his own design in his spare time, starting with a modified Austin Seven dubbed the MK1 with which he enjoyed moderate success before developing the MK2, the first car to bear the Lotus name.
Prize money collected with the MK2 enabled Lotus Engineering, which Chapman established in 1952 with fellow engineer Colin Dare, to create MK3, 4 and 5 versions prior to commercialising the MK6, around 110 examples of which were sold before Chapman launched the product that really put him on the map as a car designer: the legendary Seven.
It was the concept of the Six, however, that made it all happen. The first Lotus to be offered as a kit aimed at so-called clubmen racers, it was also the first to be offered with a spaceframe chassis that epitomised Chapman's well-known philosophy of adding lightness – it was six feet long and weighed a mere 25 kilos.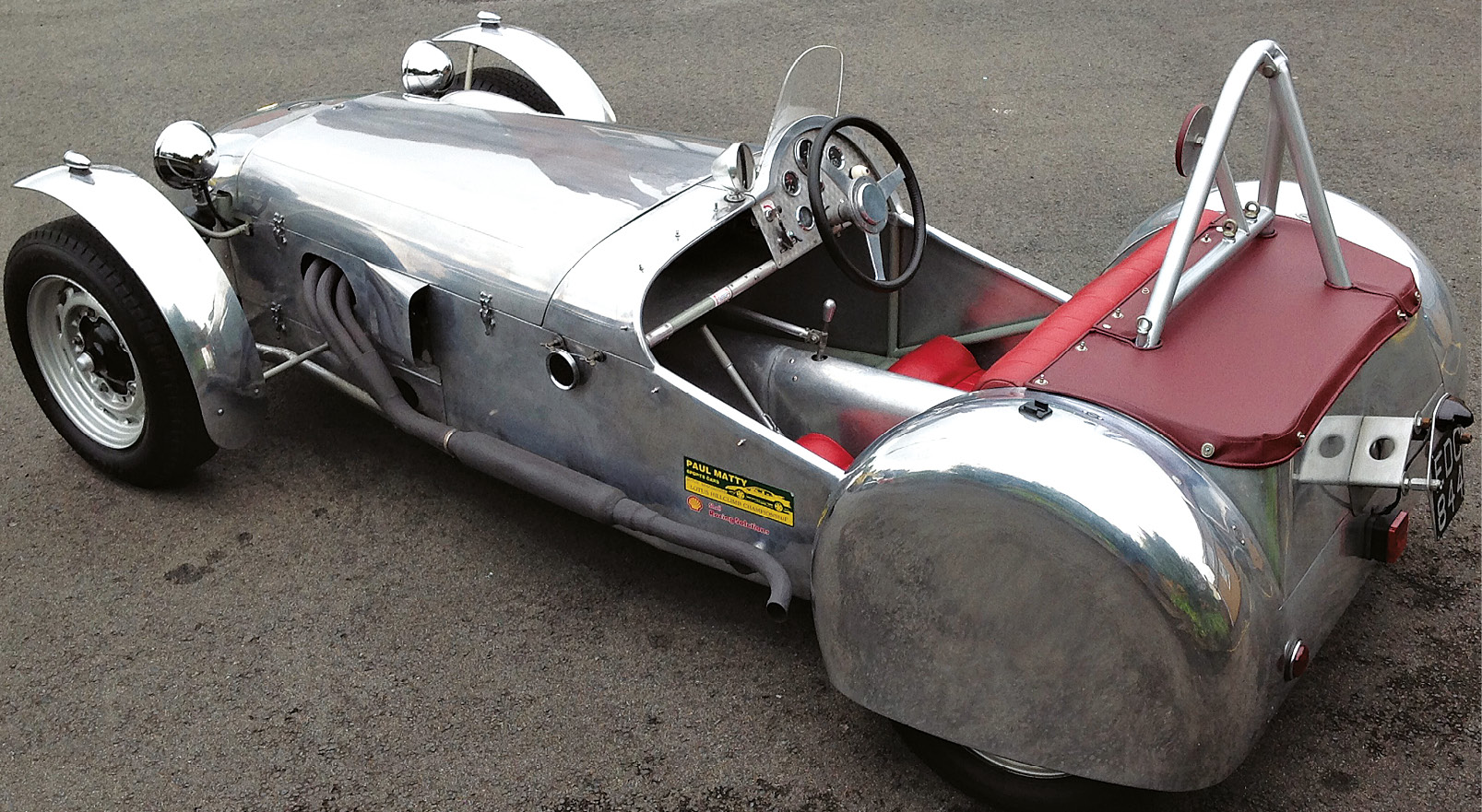 Bodywork was, of course, made from the engineer's beloved, weight-saving aluminium and hand-crafted by north London panel-beating firm Williams and Pritchard, the founders of which had worked on building Spitfire aircraft during the war.
Although the Six kit was supplied without a powertrain, it did come with alternative mounting points designed for different engine choices. Ford units were the most popular, but MG and Coventry Climax motors could also be used to produce a car that weighed less than 440 kilos, was capable of more than 90mph and also offered superb handling.
The car on sale at Lotus specialist Paul Matty Sports Cars is chassis number 60 and comes with a large and comprehensive history file that shows it was driven by none other than Sir John Whitmore early on in his racing career.
Fitted with a Ford 100E side-valve engine and Buckler three-speed gearbox, the car features a rare Elva overhead inlet conversion providing a few extra horsepower, and recently proved competitive in the Paul Matty Hillclimb Championship.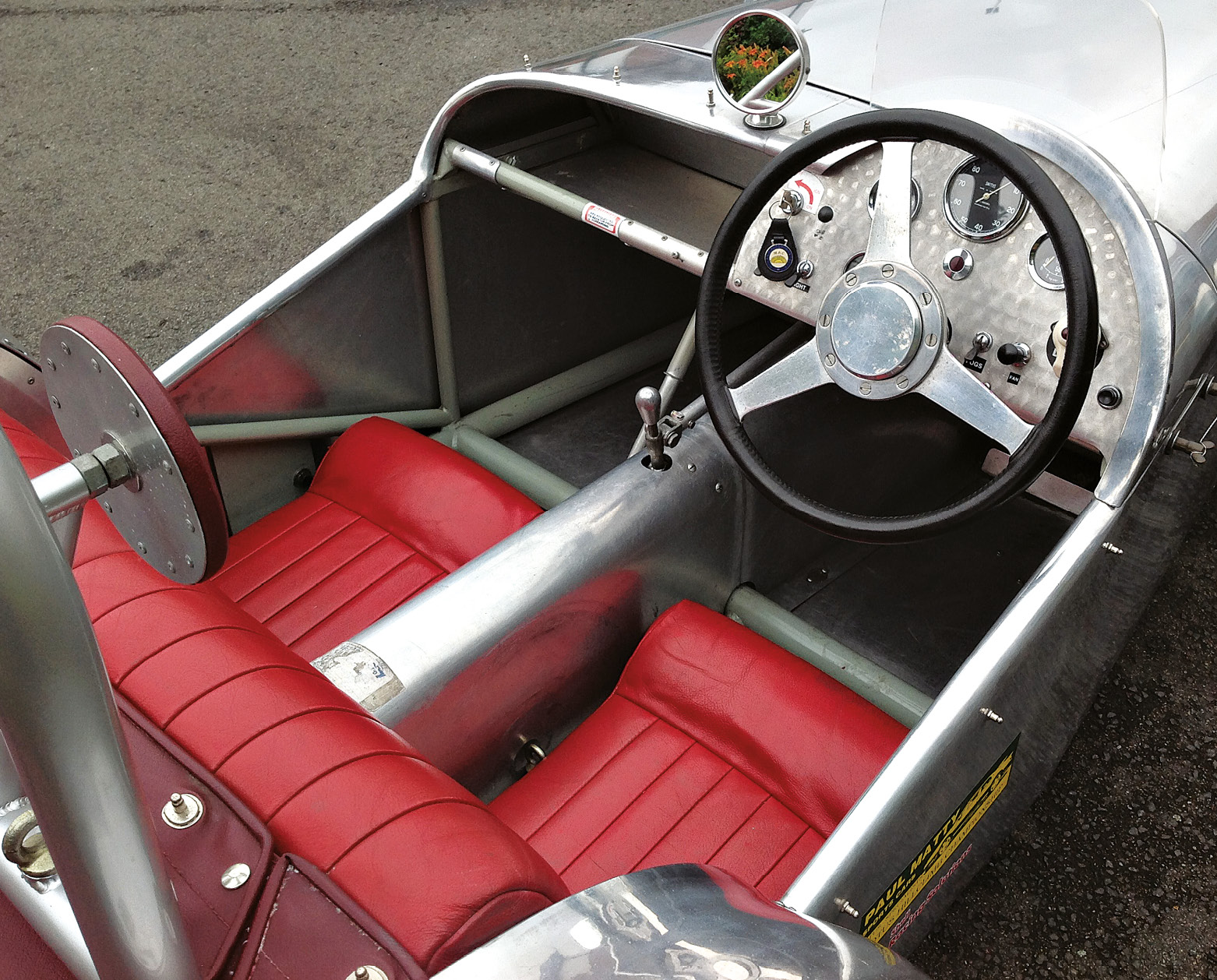 Its aluminium bodywork – complete with aerodynamic rear wheel spats – looks superb, as does the red-trimmed interior with engine-turned dash. But, best of all, it's all road legal.
And a bit less obvious than a Seven.
1955 Lotus 6, Paul Matty Sports Cars, Bromsgrove, Worcs. paulmattysportscars.co.uk. £57,500
---
In the market for a cool kit car?
Just because it's not a factory original doesn't mean it's not fun