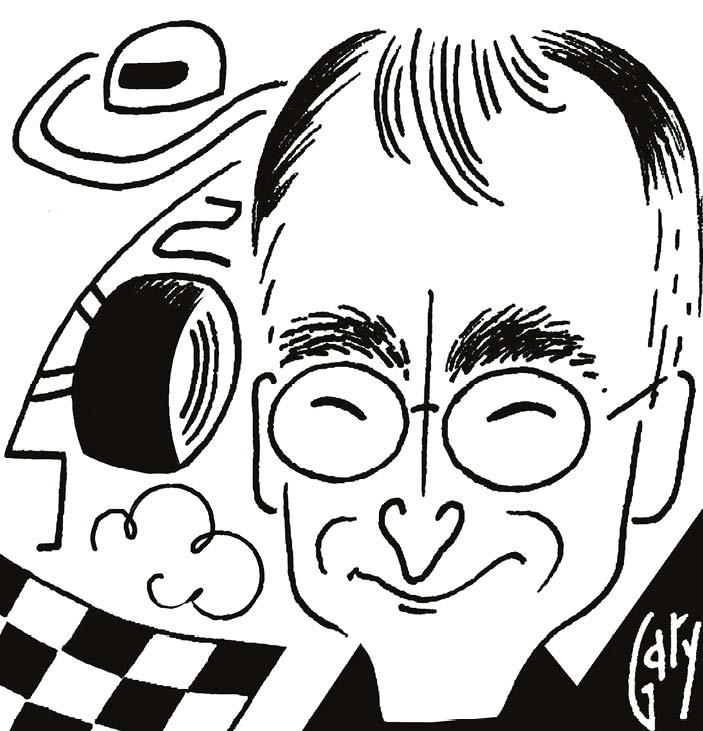 The new world champion sat down in Brazil and talked a little about his journey to that Fangio-surpassing title number six.
Given that both Ferrari and Red Bull took much of the season to get properly into their stride, the contest part of Lewis Hamilton's championship was realistically only with team mate Valtteri Bottas, even if the race-to-race contest with, variously, Charles Leclerc, Sebastian Vettel and Max Verstappen was often hard-fought. It was a title with a difference, less imperious, and, with just the last race to go at the time of writing, he'd secured only four poles (compared to the seven of Leclerc), though he'd won around half the season's races.
"I wouldn't say it was a plan to be less wow," he said at Interlagos. "It's just the challenges and tasks are different each year. This car has been more of a challenge to fine-tune. As cars evolve and get better it gets harder to find those nuances. I've been searching for that wow lap this year and I've had good laps but they've not shown. I think some of my second places that split up the Ferraris… for me they felt like wow laps but because I wasn't on pole by half a second it doesn't appear that way for you."
The W10 Mercedes, while super-fast, has not always appeared the easiest car to wring the ultimate lap time from. "Well, they're never easy on the limit and it's definitely a better car than last year… but there are still areas where it's not perfect – so if you look at our ride, it's not spectacular. If you watch an on-board of us going through the same corner, you'll see Vettel's head doesn't move whereas mine is shaking, I can't see the bloody corner for a second… But things I was asking for last year got fed into this car; the intricacies of brake temperatures, tyre temperatures, tyre pressures – it's fascinating. Each year I'm getting more involved. My understanding of dynamics is growing year on year. I've just sat with James [Allison] and these engineers are so smart; their intelligence level is on another stratosphere compared to mine. However, they can't compute what I can do in the car. We're just tuned differently."
Although Hamilton's pre-Abu Dhabi tally of 10 wins compares to Bottas' four, Valtteri got his season off to a flying start and initially had Hamilton-matching pace. It took until the Canadian GP for Hamilton to reassert himself. There's a story behind that. In between last season and this, Hamilton's number two engineer Riccardo Musconi was promoted to chief race engineer – on Bottas' car. It came as something of a blow for Lewis.
"I listened to how Rossi changed his style, and Tiger altered his golf swing"
"It makes it even harder because the relationship you build with an engineer… I've got a great relationship with Bono and all my engineers and each year I sit down with them and ask 'what more can I give to you for you to give me more?' Ricki is very talented and naturally he wanted to progress; no-one wants to stay in the same position. But we had learned so much and then when he goes to the other side, he'd be saying, 'Valtteri, why are you not doing these things… Lewis does this, why are you not doing that?' Everything's now pretty much identical to what I do… it has made it more challenging. I'm thinking 'OK, how do I twist it, how do I change these small things now that they're doing the same, without losing performance?' Because they're already really good, all the settings and everything and my philosophy was all working perfect but now I've got to refine it and take it a step up. Finding a new ace to play is so difficult."
Bottas was more consistently strong this year, but Hamilton did eventually find that new ace. It's interesting though that Bottas did seem, for a time at least, to be seeping through Hamilton's shield. "There was all the outside pressures of 'Valtteri 2.0' and we're 2-2 at one stage, two wins apiece. I've got to stay solid in my mind, but it's very hard not to notice those things. But then I just started ramping up after that…"
His record-busting career numbers are coming inevitably as one of the elder statesmen against a new generation of young talents. He's going wheel-to-wheel with guys like Max Verstappen or Charles Leclerc who are 12-13 years younger. "I love that part of it," he says. "To be challenged by these exciting talents, getting to understand what they're like to race with and how to beat them… I've always been able to adapt. I'll jump in almost any scenario and figure my way through. That's why when the wind changes direction, I am always the one to ask the team. That's why it works so well in the rain because you have to be dynamic in those situations, constantly shifting your driving style. I have also studied other athletes. I listen to Valentino [Rossi] and how he feels he's had to change his riding style to keep up with the newer generation… I look at tennis players and how they change their swing. I watch golf and see how Tiger has come back after improving his swing. It is very similar as a driver. You can change small things that give you a wider platform and a wider foundation to be able to pull laps together. But, it's millimetres, or micrometers, and it's very hard to see."
Since he began covering Grand Prix racing in 2000, Mark Hughes has forged a reputation as the finest Formula 1 analyst of his generation
Follow Mark on Twitter @SportmphMark
---