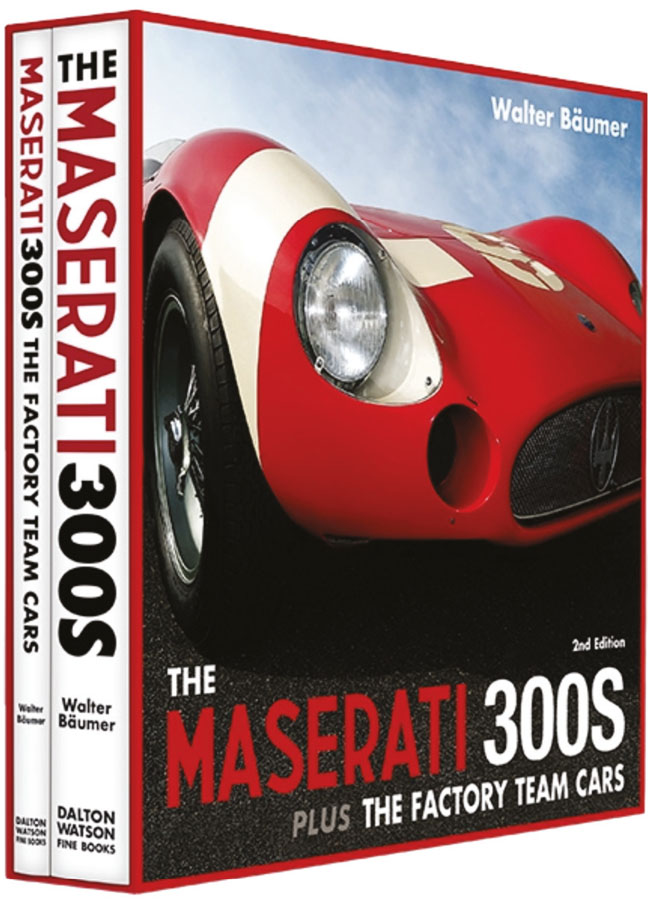 Walter Bäumer
Published by Dalton Watson, £195
ISBN 979-1-85443-29-7-1
Yes, this is a second edition, which we don't often review. But since its 2009 appearance this detailed repository of Maserati facts and figures has been augmented, corrected with new knowledge and illuminated with an astonishing 400 mostly new photographs. The result is another of the new generation of massive works which are boosting B&Q's sales of shelf reinforcements no end. And as few of the fine pictures in the original are carried over, there's a good argument for retaining both.
Related articles
Lorem ipsum dolor sit amet, consetetur sadipscing elitr, sed diam nonumy eirmod tempor invidunt ut labore et dolore
Related products
Lorem ipsum dolor sit amet, consetetur sadipscing elitr, sed diam nonumy eirmod tempor invidunt ut labore et dolore