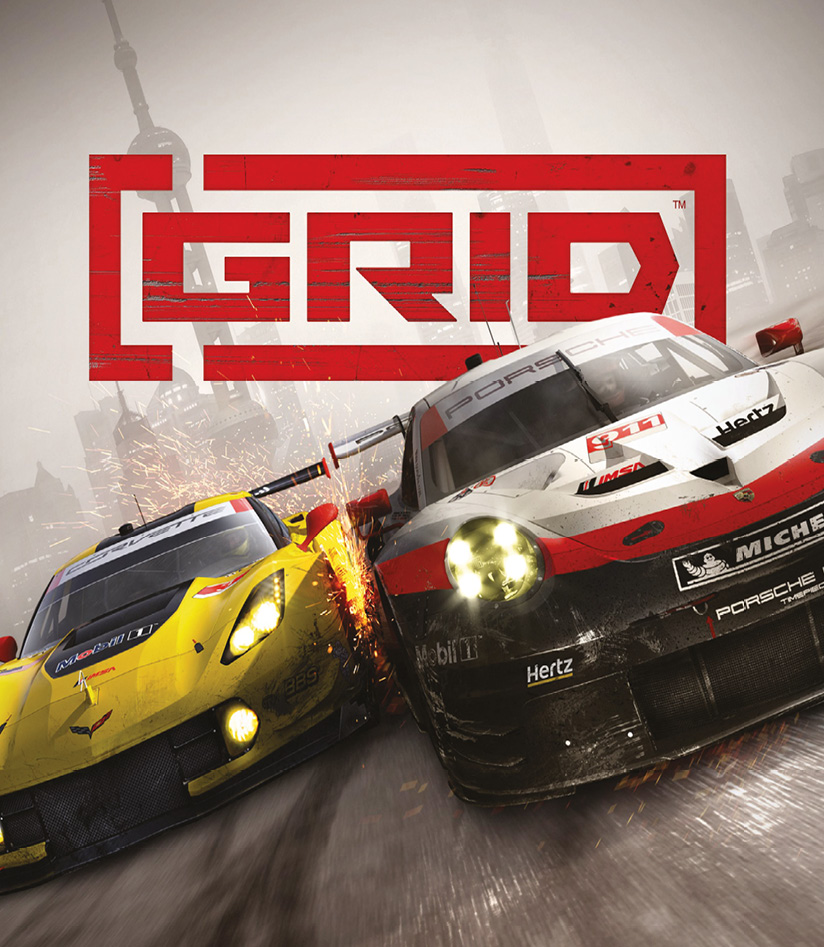 GRID.
Codemasters,
£40. PS4, Xbox, PC
Codemasters revisits the GRID series with its newest release after stellar entries to the F1 and DiRT series.
The road racer's last outing was back in 2014 with GRID: Autosport, but the 2019 revival aims to provide players with an arcade style with a route to more sim-focused sensations.
You begin a career that spans several categories of motor racing ranging from touring cars to Can-Am, with the aim of working your way through the ranks. So far so straightforward. In your way stand more than 400 AI drivers, each supposedly with their own on-track personalities, although this feature falls rather flat as you discover very little discernible difference in how each driver races, aside from your rival – one driver in the field marked out as your target to beat in that event.
In terms of the playing style, the game does suffer from a lack of feel and feedback in any car you might be driving, which is especially disappointing given how brilliant the latest DiRT titles have been in this area.
Codemasters has already promised post-launch downloadable content, but the bare-bones nature and lack of selection in terms of tracks leaves a rather noticeable hole once you have completed your first few dozen events. Only a handful of real-life venues are included and the rest of the offerings don't really add much depth.
The game launches with little over a year left of the current generation of consoles, with the PS5 and new Xbox set for launch next year. Despite this, the game lacks a level of graphical fidelity one might expect from a release at the end of the current console life cycle. Beyond being fairly pretty in wet weather conditions, the game often struggles to reach the highs of other titles.
Multiplayer is a step forward, however, with the rapid-fire events keeping you engaged as you race others online in a variety of different race types.
Where GRID is let down the most though is its indecision in pursuing the arcade style that defined its earlier entries, and its 'proper' motor sport direction.
The game is at its absolute best when it behaves like a fully-fledged arcade racer, but those looking for its sim aspects to shine through will be disappointed that the choice between the two styles is not really obvious. Driver aids make little difference to the handling of the cars across the board.
Once you have seen the first hour, there is not much beyond that to keep you engaged, resulting in a safe but rather unspectacular entry to the GRID series.
---
MINI 60 Years
Giles Chapman, Published by Motorbooks, £25
ISBN: 978-0-7603-6399-7
What more is there to say about the Mini marque that hasn't been said, written, filmed, spoken about or driven to victory on the Monte Carlo Rally?
As it turns out, not a lot. With the world's most famous little car turning 60 in 2019 it's prompted a flood of cash-in literary titles. And you get the sense that Giles Chapman knows this, so instead has opted to create a compendium of all things Mini, covering some topics in depth and some in a single page. There are redeeming features, such as the design, images and run-downs of the limited editions and downright bizarre one-offs. It's no work of historical reference, and is therefore more
of a stocking filler for a Mini fan. RL
---
DB4 GT Continuation: History in the making
James Page, Published by Porter Press, £40.
ISBN 978-1-907085-71-0
With Aston Martin's Heritage division a growing force in the brand's armoury, and with the first examples of its gorgeous DB4 Zagato continuation rolling off the production line, this book is a timely offering.
Despite the title being centred around the continuation models, author James Page offers the full story of the lightweight hard-top GT model – from its inception and launch in 1959 through to its on-track success and eventual end of production in 1963.
With the back story covered in intricate detail, and with a nice collection of period imagery and collated race results, Page moves on to the 2016-17 Heritage project, which aimed to build the final 25 GTs to compliment the original 75 examples.
Page has great access to the designers, engineers and staff who helped re-create one of Aston's most famous cars. The imagery across the second half is a tad repetitive, with a few too many shots of the same one car driving about. But if you're a fan of the DB4 GT, it's a worthy buy. RL