December 14, Yas Marina, Abu Dhabi
Are you still mourning the end of championships like the Blancpain GT, British GT and even the GT Cup? Well, good news as the Gulf 12 Hours in Abu Dhabi gives us one final chance this year to witness sports car racing at its best.
GT racing has something to offer everybody. Prototype racing is great, but seeing road-based supercars hurtling into high-speed turns at full chat is always a more relatable spectacle.
The race is held around the Yas Marina track – just a month after it hosts the final round of the Formula 1 World Championship – so it has a prestigious enough setting for one final high-profile blast in 2019.
The event features a mixture of classes, ranging from fully professional teams with professional drivers to the Pro-Am format that has been the heartland of this branch of customer racing, and even a fully amateur class, plus there's also a thriving GT4 division. There will be a handful of LMP3 prototypes at the front of the field, but they rarely do much to steal the attention away from the real battle, which will be in the GTs.
Thanks to the fine weather (and undoubtedly the luxury hotels, too…) there is always a strong British presence on the entry. Top British GT squads Barwell, Balfe Motorsport and Optimum will all be fielding cars, alongside some of the best from Europe such as Mercedes crew HTP, Attempto Audi and Kessel Ferrari, so you're guaranteed high-quality competition under those distinctive desert lights.
Local Knowledge
HOW TO GET THERE The growing popularity of the United Arab Emirates as a tourist destination means you're well served for direct flights to Abu Dhabi, with its International Airport being just 10km from the circuit. Etihad is the national airline. There's loads of hotels, too, including the spectacular colour-changing Yas Hotel, which is built around the circuit.
ALSO GOING ON Around the racing, why not take a wander across the marina to visit the Ferrari World theme park and brave Formula Rossa, the world's fastest roller coaster.
DON'T MISS Abu Dhabi itself. The city offers great shopping, sightseeing and plenty of things to do, such as an off-road desert safari!
---
More December Events
Grizedale Stages, December 7, Cumbria
HSCC Sporting Trial, December 7, Kent
Andros Trophy, December 7-8, Val Thorens
The annual ice-racing spectacular that is the Andros Trophy gets its six-round series underway with a few star additions, such as Sébastien Loeb and Yvan Muller, who will both handle cars in the all-electric category.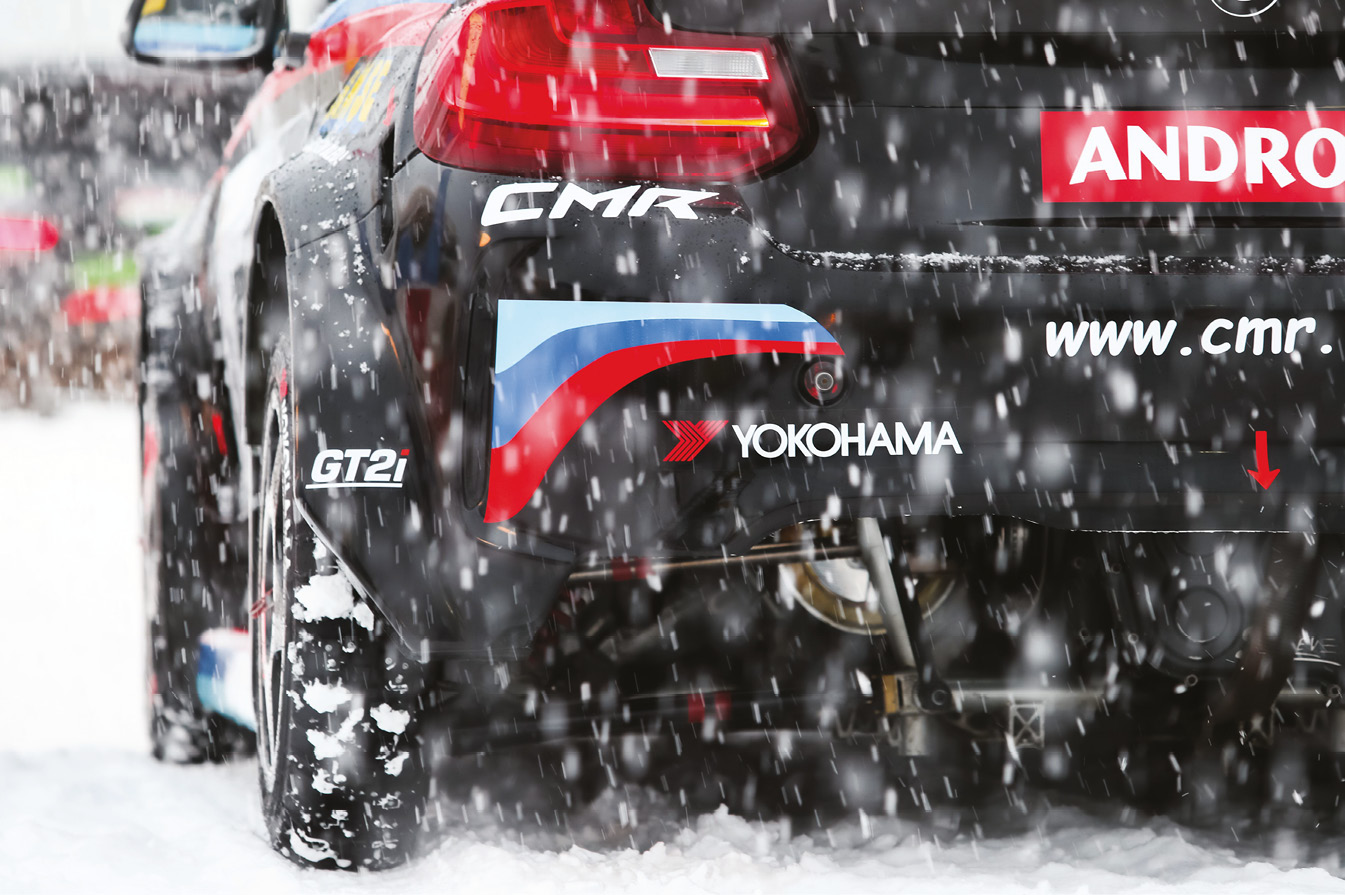 Knockhill Stages, December 8, Scotland
WTCR, December 13-15, Sepang
Not kept up with the World Touring Car Cup? – oddly abbreviated to WTCR due to it using TCR regs. It's been a close three-way battle between Esteban Guerrieri, Norbert Michelisz and Thed Björk ahead of the finale.
Christmas Stages Rally, December 15, Croft, Yorkshire
An often overlooked event which usually provides great entertainment. It always boasts a big entry and a great range of cars. Plus, being a circuit rally and not out in the woods, you're never far away from a warming brew.
Stock Car Brasil, December 13-15, Interlagos
WEC: Round 4, December 12-14, Bahrain
Due to the World Endurance Championship's quirky winter series format, its pre-Christmas trip to Bahrain marks its halfway point. Can Toyota continue its dominance, and will Porsche, Ferrari or Aston top the GTs?
Plum Pudding races, December 26, Mallory Park
Sick of sitting about while trying to digest your turkey? Head out to Leicestershire and take in the mixed-discipline meeting at Mallory that has become a tradition in UK motor sport. It features both bike and car races.
Plum Pudding Trial, December 29, Hants