The 2020 Motor Sport calendar celebrates great rivalries in F1 with 12 incredible images from history. The pictures were chosen from the Cahier Archive and each one was taken by Paul-Henri Cahier (pictured right) and his father Bernard, who have been photographing F1 for over half a century.
Once the theme of the calendar was decided, we asked Paul-Henri to make a selection of his favourite pictures to illustrate it. One of his favourites is the picture of the Maserati piloted by Juan Manuel Fangio at Monaco in 1957. "That Maserati was an iconic and magnificent machine," he says. "And next to that you have the Vanwall, which is an ugly-looking thing in comparison."
He also picks out the image of Ayrton Senna shadowing Alain Prost's Ferrari at Monza during the 1990 Italian Grand Prix.
"They were the two best of their era, no doubt. I was a massive Senna fan. I think it's to do with the idea of sacrifice. He was prepared to take the risks when he got in the car.
"This was shot at Lesmo 1. It is one of my favourite places to go at Monza. The speed of the cars is incredible here."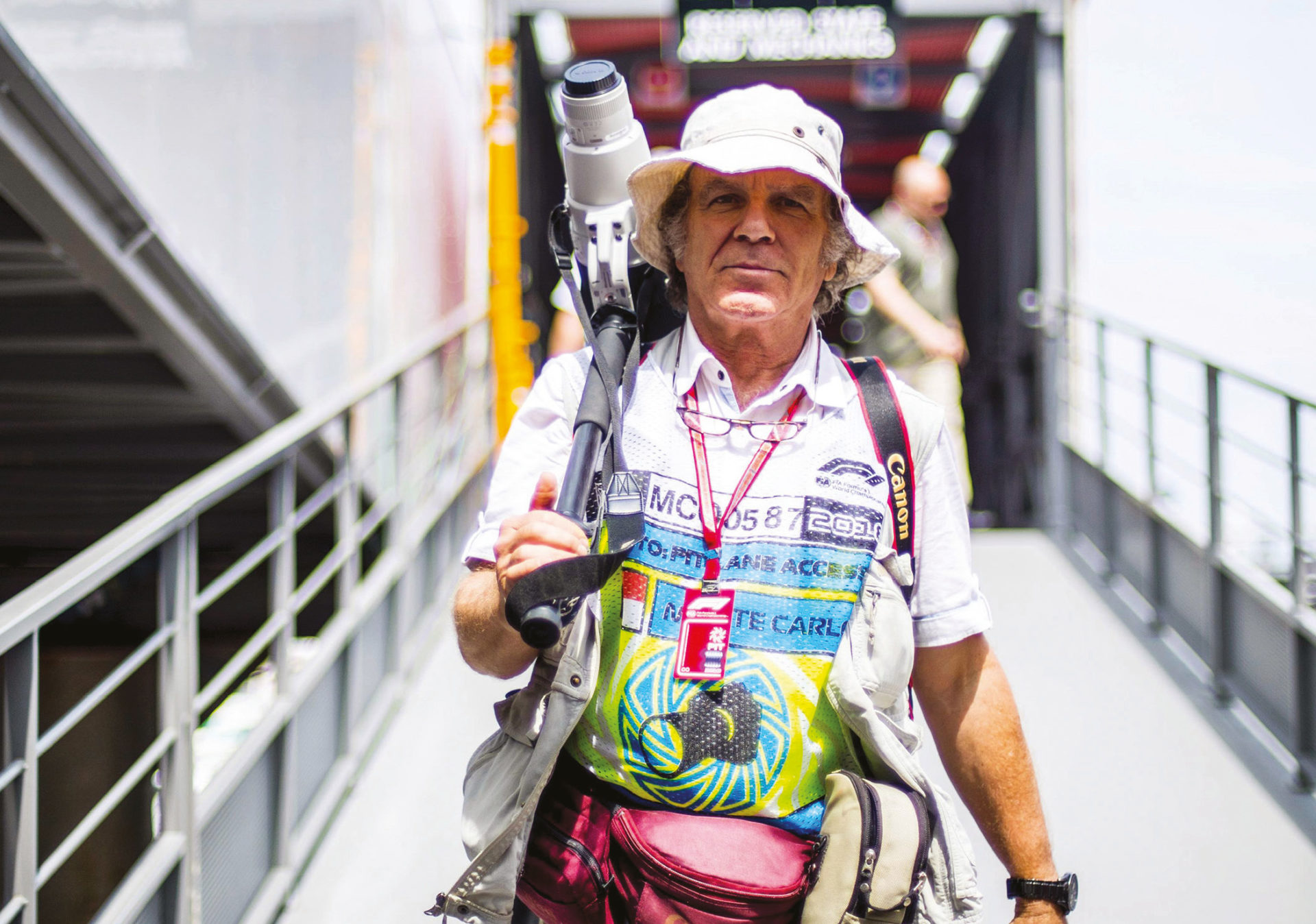 Another shot of Senna shows him leading Nigel Mansell under pressure at Monaco.
Paul-Henri recalls: "I had to crawl through between fence and guard rail to get into position for that photo, it was somewhere photographers weren't supposed to be."
James Hunt and Niki Lauda's rivalry is part of F1 legend, but the picture of them taken during 1974 at the Swedish Grand Prix (top) reveals their friendship.
"This was taken before their rivalry really began. I think that they were able to build up a camaraderie that they then maintained even when they were fighting for the title later on in their careers.
"My father took this one, it's a great photo, really close to the two of them. He had an uncanny ability to get close to drivers. I'd like to have the same thing."
The 2020 Motor Sport Calendar is available to order now for £29.95 from motorsportmagazine.com