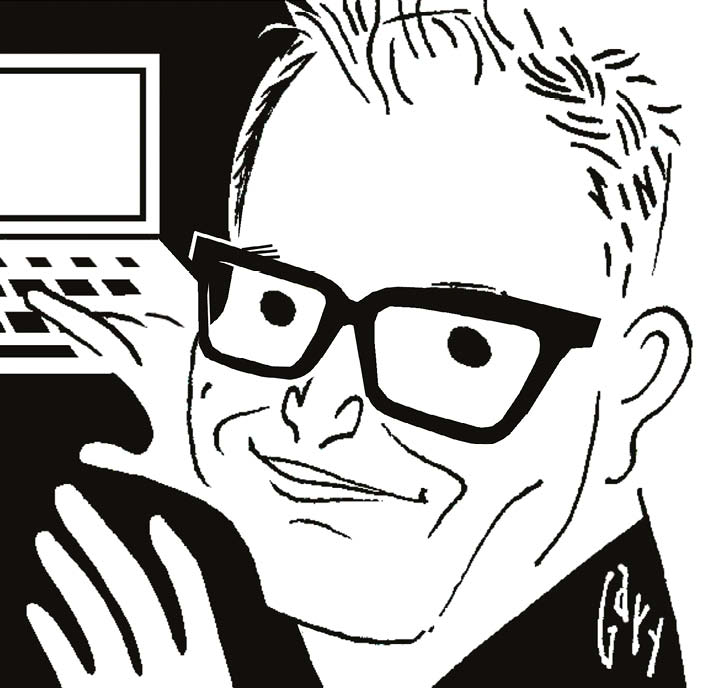 The general election season brings to mind my favourite government resignation letter of all time. It was addressed to then Prime Minister Gordon Brown, and read:
'Dear Gordon,
As you know I have a passion for motor racing and over the past year have competed in the British GT Championship racing a unique bio-ethanol-fuelled race car, achieving a "historic first" win for a green-fuelled car and coming second overall in the championship.
A number of special circumstances have now presented me with a once in a lifetime opportunity to take my racing to the next level. I have the opportunity to race next year in the American Le Mans Series in the United States, a key step towards my eventual dream of success in the Le Mans 24 Hours endurance race.
For the first time next year the American Le Mans Series will allow bio-ethanol cars and so this is a wonderful opportunity to showcase British motor sport technology for environmentally friendly racing.
It has also coincided with my development as a driver to the point where I am now able to compete at this level. Unfortunately, it cannot be combined with the challenge of full-time government office so I am writing to inform you that I wish to take a leave of absence from the government. Thank you for your support and understanding…'
I like this letter from Paul Drayson, then the minister for defence equipment and support, for several reasons. Mainly, I love the fact that a government minister has seen the light and realised that there is a higher calling than mere governing. But I also like the self-effacing note about now being good enough to compete (as if the Prime Minister would really care about his departing defense procurement minister's driver development).
I remember covering his resignation at the time. Many people were perplexed not only about his love of motor racing, but also about the concept of green motor sport. Surely the very idea was an oxymoron? Nonetheless he and his ethanol-powered Aston Martin did indeed take part in the 2009 Le Mans with Jonny Cocker and Marino Franchitti sharing with Drayson (an electrical fault ended his race 21 hours in).
The idea of green motor sport may have been relatively new back in 2007 when Drayson resigned, but it hasn't gone away. Famously, in 2012 came the arrival of the all-electric Formula E – which despite some dire predictions – is still going strong.
In 2009 Formula 1 introduced Kinetic Energy Recovery Systems – similar to the regenerative braking systems that were available on eco-road cars such as the Toyota Prius; and four years later went further with its hybrid V6 turbo engines. It bears repeating that these became the most efficient car engines in the world in terms of the percentage of fuel energy converted into power. This measurement – known as thermal efficiency – is around 50 per cent on F1 cars compared to 30 per cent on petrol road cars.
Some of the fuel-saving technology introduced by F1 has been in the dubious name of retaining so called 'road relevancy' – the increasingly fanciful idea that technology developed in the white heat of F1 competition eventually trickles down to road cars. But much of it came about because F1 bosses realised which way the winds of public opinion were blowing. From the mid-2000s onwards conspicuous consumption of CO2-producing carbon-based fuels was increasingly at odds with what people thought was right.
And now, F1 has gone further with a pledge to become carbon-neutral by 2030 and a plan to make all grands prix sustainable by 2025. In a carefully choreographed announcement, it claimed it will "move to ultra-efficient logistics and travel and 100 per cent renewably powered offices, facilities and factories" and offset emissions that cannot be cut.
It will also eliminate single-use plastics and ensure all waste is reused, recycled or composted during race weekends. The targets will not be easily met for a sport which produces 256,000 tons of CO2 each season, transporting 10 teams and equipment to the current 21 races, but the sport should be applauded for trying.
The big question is how does F1 constrain the monstrous hospitality areas, trailers, trucks and motorhomes when 45 per cent of its emissions come from moving this equipment around the world, and a further 27.7 per cent from transporting staff? Should the sport look at introducing a limit to team sizes that travel to grands prix? And if not, is all this cutting compatible with sponsor demands and the prospect of a 25-race season? Time will tell.
More immediately the changes will make the fuel used in F1 more sustainable. From 2021, the rules will demand that fuel has a biofuel content of at least 20 per cent. Not quite the bio-ethanol that Paul Drayson pioneered in racing, but not a bad start for F1.

Joe Dunn, editor
Follow Joe on Twitter @joedunn90