Bonhams annual auction at the Goodwood Festival of Speed always features some exceptional cars, with the likely star of this year's event being the celebrated 'Old Mother Gun', the 1927 Bentley Jackson Special that won at Le Mans in 1928 and reached the impressive (and officially recorded) top speed of 148mph in period.
It's a remarkable, well known and well documented machine which could make a blockbuster price – but equally interesting is this magnificent 1935 Alfa Romeo 8C that is one of the last examples of Alfa's original eight-cylinder model to leave the factory.
Pre-war Alfa fans won't need reminding that the 8C was powered by engineer Vittorio Jano's sublime twin-camshaft 2.3-litre supercharged straight eight, which produced more than 140 horsepower at 5000rpm and was built specifically to cope with extended bouts of high-speed, full-throttle running. Ideal for competition.
Como-based enthusiast Gianfranco Peduzzi was the original owner of this example, after which it is believed to have been imported into Belgium by the legendary racer Felice Bonetto, a one-time works driver for Alfa Romeo and Maserati and later winner of the 1952 Targa Florio. Known as 'The Pirate', he died the following year after his Lancia collided with a post while leading the Carrera PanAmericana.
Bonetto dealt in Italian sports cars and likely sold on the Alfa relatively soon after acquiring it – after which it disappeared from view until after World War II when it was rediscovered in Antwerp by two Belgian enthusiasts having had its original bodywork changed or modified.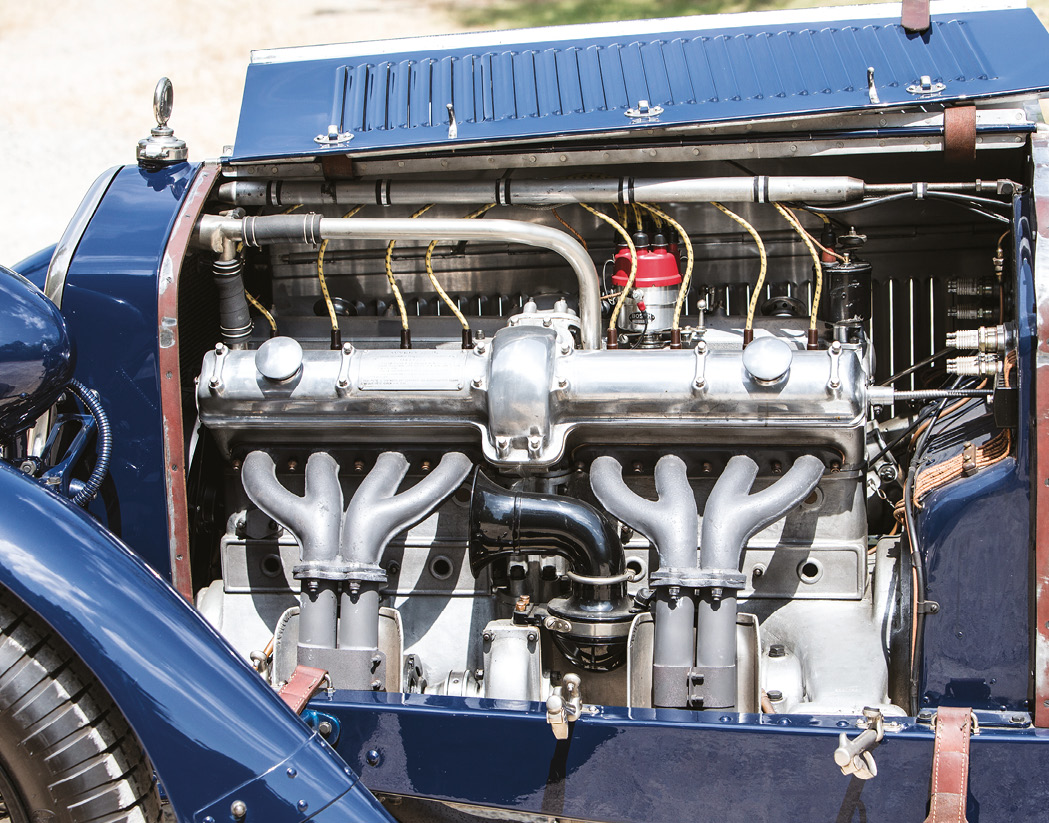 A move to New York followed when the car entered the collection of Alfa enthusiast Jim MacAllister, who owned it for 20 years before it returned to the European continent where Swiss collector and historic racer Jost Wildbolz rebodied it with Touring-style spider coachwork and used it to tackle the modern Mille Miglia.
After a stint in the UK under the ownership of Trojan microcar boss Peter Agg, the Alfa once again crossed the Atlantic, ending up in Texas where, ironically, it received a replica Le Mans-style four-seater body built by English specialist Rod Jolley.
Back in the UK for the past dozen years, the car is now nicely mellowed and, following an extensive programme of competition outings at venues as far afield as South Africa and the US, was given a £60,000 engine rebuild by marque specialist Neil Twyman.
This fabulous example of arguably the greatest of all pre-war Italian sports cars has been little used since – and is now crying out for a suitably well-heeled buyer to give it its head at some of the numerous historic events for which it is not only eligible, but deserves to be warmly welcomed.
On sale at Bonhams, Goodwood, July 7