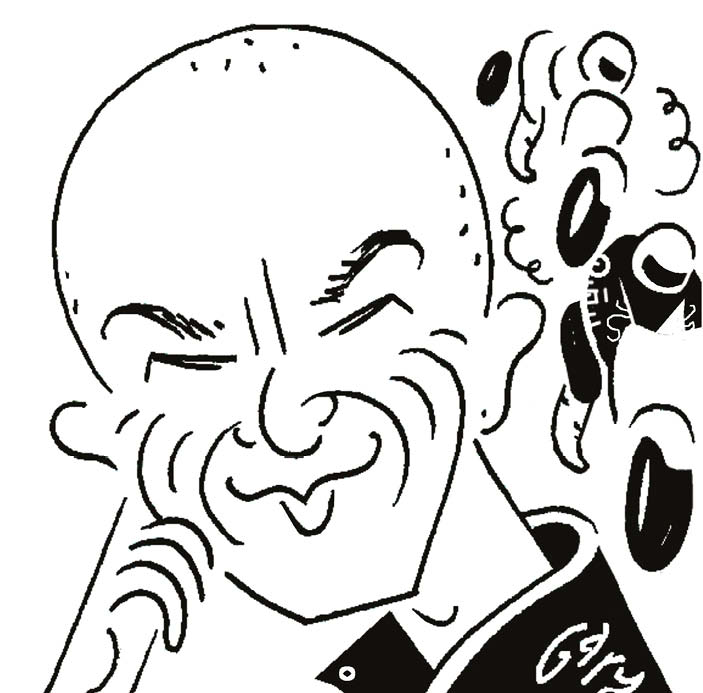 MotoGP's aero conflict has been looming since 2016, when Ducati introduced its first multi-winged Desmosedici. Hostilities finally broke out at the start of this season, when Aprilia, Honda, KTM and Suzuki protested Ducati's latest aerodynamics device: a swingarm attachment that, depending on your viewpoint, either creates rear downforce or cools the rear tyre.
Ducati successfully argued that the attachment's purpose is tyre cooling, which makes it legal, even though rival marques produced evidence that it creates downforce, in which case it shouldn't be legal.
Inevitably, Ducati's rivals are now running their own swingarm devices. "It's interesting," said reigning world champion Marc Márquez after trying Honda's attachment. "At brake points you can feel the downforce."
This furore requires that MotoGP must now ask itself the big question: which way to go with aerodynamics – forward, back or stay where it is now? All six manufacturers – Aprilia, Ducati, Honda, KTM, Suzuki and Yamaha – have their own opinions on the subject. This is no surprise, but it is a problem, because in MotoGP it's the factories that must unanimously agree the technical regulations, in accord with rights-holder Dorna, the international federation and IRTA, the teams' association. In other words, there's plenty of horse trading to be done.
Ducati is the keenest on pushing into the future with aerodynamics, which for several decades had been a mostly forgotten science in bike racing.
"It would be a mistake to reduce aero in MotoGP, because aerodynamics is also important on streetbikes," says Gigi Dall'Igna, chief engineer at Ducati Corse. "I think it's important that the manufacturers develop their knowledge of aerodynamics; not only to increase performance, but also to improve engine cooling, rider comfort and so on."
There's no doubt that aero improves performance in MotoGP. Front aero – wing-shaped devices, fairing sidepods and so on – increases downforce on the front tyre; to increase front contact, so that riders can push harder into corners, and to reduce wheelies, so riders can use more throttle out of corners.
"We can add about 10 kilos of load on the front tyre," says Riccardo Savin, Ducati's MotoGP vehicles dynamics manager. "When the front tyre just touches the asphalt, then lifts off it, then touches the asphalt again, then lifts again, the bike becomes unstable and difficult to manage. Aero can help here."
Which is why Austrian company KTM stands firmly on the other side of the debate.
"Of course, aerodynamics makes life easier for the rider," says KTM team manager Mike Leitner. "Without the wings maybe the riders would have to roll off the throttle to keep the front wheel on the ground, but these are the best riders in the world and the more devices you add to the bikes the easier they are for the lesser-talented riders. The bikes will be more difficult to ride without aero devices, but this should be the challenge!
"If a rider has to fight a bike on corner exit it looks better"
"F1 cars went so far down this road that they can't overtake each other. This is our worry for the future of MotoGP. Now all the manufacturers are working for downforce. Maybe the next step will be: 'how can we design an aero body that disturbs the guy behind at high speeds, so he has to keep his distance?' Where's the end?
"We also have to think about safety. The wings allow bikes to use more acceleration, so they arrive at the next corner faster, so if a rider crashes, he crashes at a higher speed. Already at many tracks we are running out of run-off: Sachsenring, Brno, Mugello…. For me, if a rider has to fight with the bike on the corner exit it looks better and he will arrive at the next corner slower, so it's safer."
The other four brands stand somewhere in the middle of the debate, happy to see things stay as they are, or perhaps take a few steps back, but certainly none forward.
"Our opinion is that we want to develop technology that can be transferred to streetbikes, because this is one of the main reasons we go racing," says Takeo Yokoyama, technical manager at HRC (the Honda Racing Corporation). "In the case of aero, we don't think we can convert so much technology to streetbikes. We need to stay connected to the street market, which is why extreme aerodynamics is not the right way to go."
Romano Albesiano, Aprilia's technical director, agrees: "As a technician I like aero, but I would keep things as they are now, with clearer rules, so that costs are limited, but so we can do something, because I think it's good for the fans to see the faces of the bikes changing. When everything was done with electronics it was quite boring – the new bike looked the same as the old bike which looked the same as the previous bike! I think MotoGP needs an aero adviser, perhaps from F1. The key thing is to have a clear idea of where we want to go with aero, then write the rules accordingly."
Dorna is now hosting discussions. The most likely scenario is that MotoGP will keep aerodynamic technology at roughly the current level, but with tighter, better-written rules. But it's not out of the question that all aero attachments will be banned in future.
---
Mat Oxley has covered motorcycle racing for many years – and also has the distinction of being an Isle of Man TT winner
Follow Mat on Twitter @matoxley