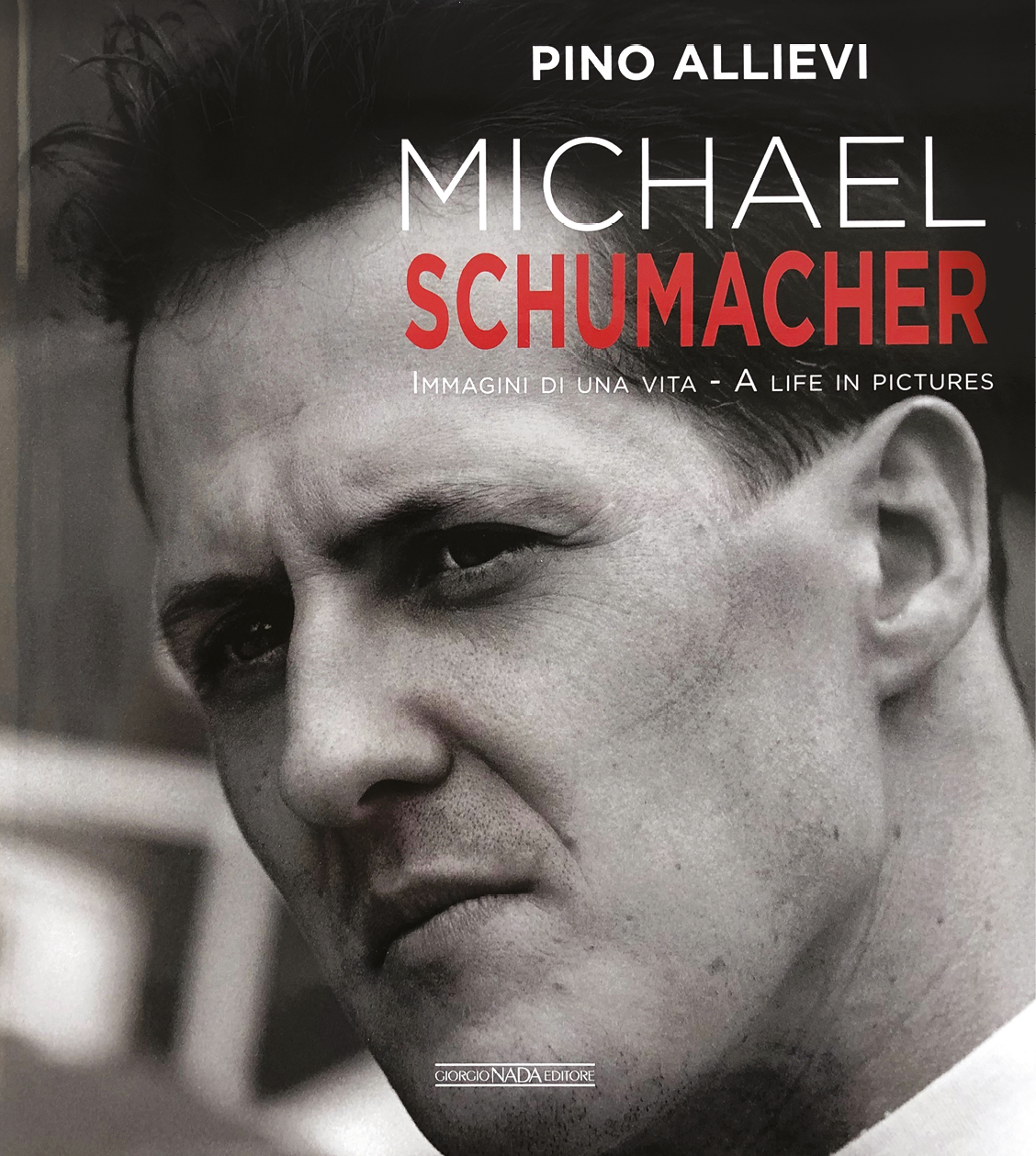 Michael Schumacher: A Life in Pictures
Pino Allievi. Published by Giorgio Nada, £44. ISBN 978 88 7911 714 2
Opening with an emotional foray into Michael Schumacher's tragic skiing accident, which sent shockwaves into the motor sport world that continue to ripple to this day, A Life in Pictures sets its stall out early to be different from the plethora of alternative Michael Schumacher-themed titles out there.
The irony of a man who lived his life at 200 miles per hour, only to succumb to tragedy at less than 20, does not go unnoticed. It serves as a sombre reminder that these seemingly superhuman drivers are very human indeed. Author Pino Allievi – a reporter with La Gazzetta dello Sport throughout Schumacher's entire career, with intimate access to the Ferrari bandwagon – approaches the devastating tale with care and respect, and a clear personal sadness.
Written in both English and Italian, the book combines evocative trackside imagery from Schumacher's glittering career with stories of the man's life, both personal and professional, which reveal so much more about the person under the helmet.
The book deals with many elements of Schumacher's career – from choosing his finest individual races to breaking down his relationships with team-mates like Eddie Irvine and Martin Brundle, and delving into his rivalry with Ayrton Senna. As its title suggests it's crammed with imagery, from his unrivalled seventh world title campaign to his formative DTM and Le Mans escapades with Mercedes. When discussing specific races there's also the detail of having the official race programme covers included, which is a nice extra touch.
Pino Allievi has many personal encounters with Schumacher to draw on. His first was fortuitous, bumping into Michael in a restaurant in Geneva. Allievi innocently asked how he was feeling after a recent crash. Not in the mood for an interview, Schumacher was curt, but after Allievi explained that he was in town for the Geneva motor show, his demeanour changed entirely: "I'm really sorry, I didn't mean to offend, I'd forgotten the show was tomorrow. I'm even supposed to be there! How did you find this restaurant? You know the food's great? Maybe if we finish at the same time, we can have a drink?"
Cautious of those he didn't know but genial and generous to those he did, this was Michael Schumacher in his prime.
Delving into the earlier days of Schuey's F1 career, Allievi peeks behind the curtain of the glamorous F1 circus to reveal the trials and tribulations that all F1 drivers must face in order to make it to the top; which at times are not very glamorous at all.
We get an insight into the many obstacles that stood in his way, be it race politics, personal struggles or financial difficulties – unlike many drivers, Michael came from nothing, a point that Allievi makes on more than one occasion.
Special attention is given to Michael's relationship with other drivers, be they team-mates or rivals. The portion dedicated to the rivalry between Schumacher and Senna, which started with a shunt at a kart race in the '80s and picked up again when the two faced off for the first time in F1 in 1991, is illuminating. Allievi's fast-paced storytelling matches the speed and ferocity of the driver it describes, and wonderfully illustrates the heartbreaks and elations that no F1 campaign would be complete without.
"The accident in Belgium sent Michael into a fit of rage, screaming, 'If I get hold of you, you're dead!"
We are also treated to insights into the heated conversations that drivers had behind closed doors, each accusing the other in the event of an incident on track. Of course, racing drivers rarely operate in grey areas in these situations…
A Life in Pictures is by no means a love letter to Schumacher; at times Allievi holds a mirror up to some of his more controversial moments. A jarring example of this is the infamous crash with David Coulthard at the '98 Belgian GP, which sent Michael into a fit of rage, storming into the pits yelling "If I get hold of you, you're dead!"
It also questions whether his choice to return to racing with the then mid-field Mercedes team in 2010 was a good one.
Despite these occasional troubles, Schumacher respected and cared for other drivers, checking up on them after crashes, asking after their families or – in the case of childhood karting rival and future team-mate Jos Verstappen – going on holiday with them.
A Life in Pictures pays tribute to Schumacher not only as an immensely talented driver, but as a truly good man. His charitable contributions and love for others are highlighted and celebrated, and we get the sense that Allievi wants the seven-time world champion to be known as so much more than just his titles.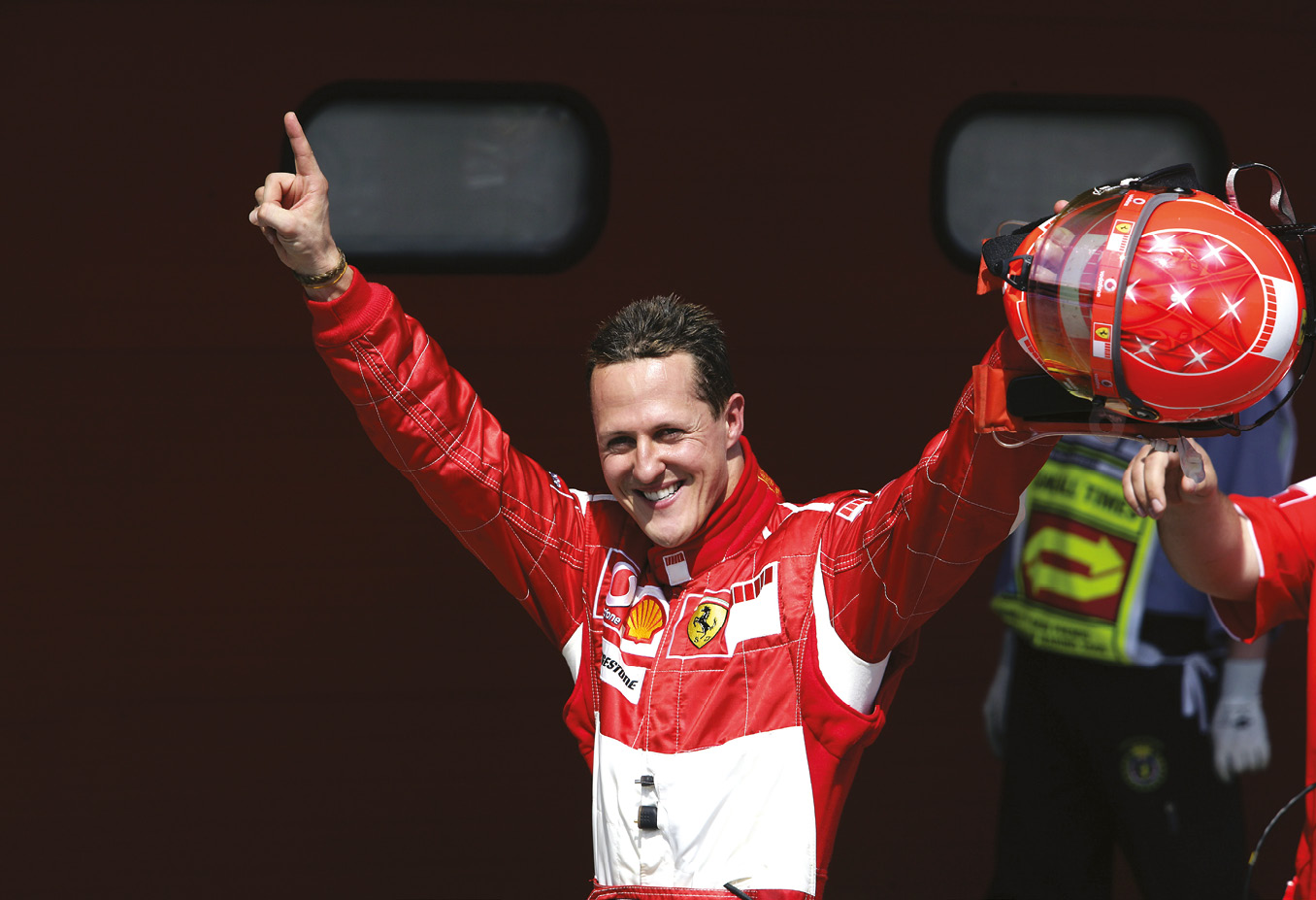 As he points out, an infinite list of people who have worked with or near Schumacher can claim to have known him. That may be true from the track, but there are few who truly knew him in any other way. His book connects us with those who did, and depicts an empathetic, generous, sometimes complicated but always genuine character.
All through these tales of winning and woe, A Life in Pictures weaves in sometimes previously unseen and fascinating images that illustrate life of a man who went on to become arguably the greatest of all time.
Translated from Italian, the occasional grammatical error crops up in the English segments, but not enough to distract you from the picture that Allievi is painting. Occasionally some of the images come across a tad grainy, but overall the quality is good.
Throughout the journey, Allievi shows nothing but respect and at times, speaks with a sense of awe about the man he openly admits he considers to be the greatest.