WHERE TO WATCH
This year's race takes place on July 12-14 and Silverstone has changed beyond measure since it hosted its first event more than 70 years ago. In 1948, the Royal Automobile Club International GP took place on what was effectively a figure-of-eight layout, with cars thundering towards each other from opposite ends of the same runway, drivers protected from 300mph closing speeds by a few oil drums and the odd straw bale. That was a bit of a stretch even by the primitive safety standards of the day and the track soon evolved to adopt a clockwise route around the converted airfield's perimeter.
By reputation, the original, sweeping Woodcote Corner was one of the sport's finest, but that would be lost to grand prix racing following the pile-up in 1973 – and the layout has altered since.
In '73, Ronnie Peterson qualified his Cosworth-powered Lotus 72D on pole at an average speed of 138.102mph; last year, Lewis Hamilton capitalised on his Mercedes W09's hybrid sophistication to conjure a 153.422mph Saturday best – a figure comfortably eclipsed in 1985 by Keke Rosberg, whose Williams FW10-Honda had more power than the team's dynamometer could measure. He averaged 160.924mph, despite Woodcote long having been diluted by a chicane; irrespective of format, Silverstone has always been a showcase for the spectacular.
Motor Sport's tip Wherever you watch, make a point of visiting two of the venue's longest-standing vantage points – Copse and the Maggotts/Becketts complex, especially when the cars are in qualifying trim. In aerial view, Copse looks like a fairly tight right-hander… yet F1 cars take it at about 185mph. In eighth gear. Similar momentum is maintained at Maggotts/Becketts, where it's not so much the speed that captures the imagination as the rapidity of the accompanying directional changes.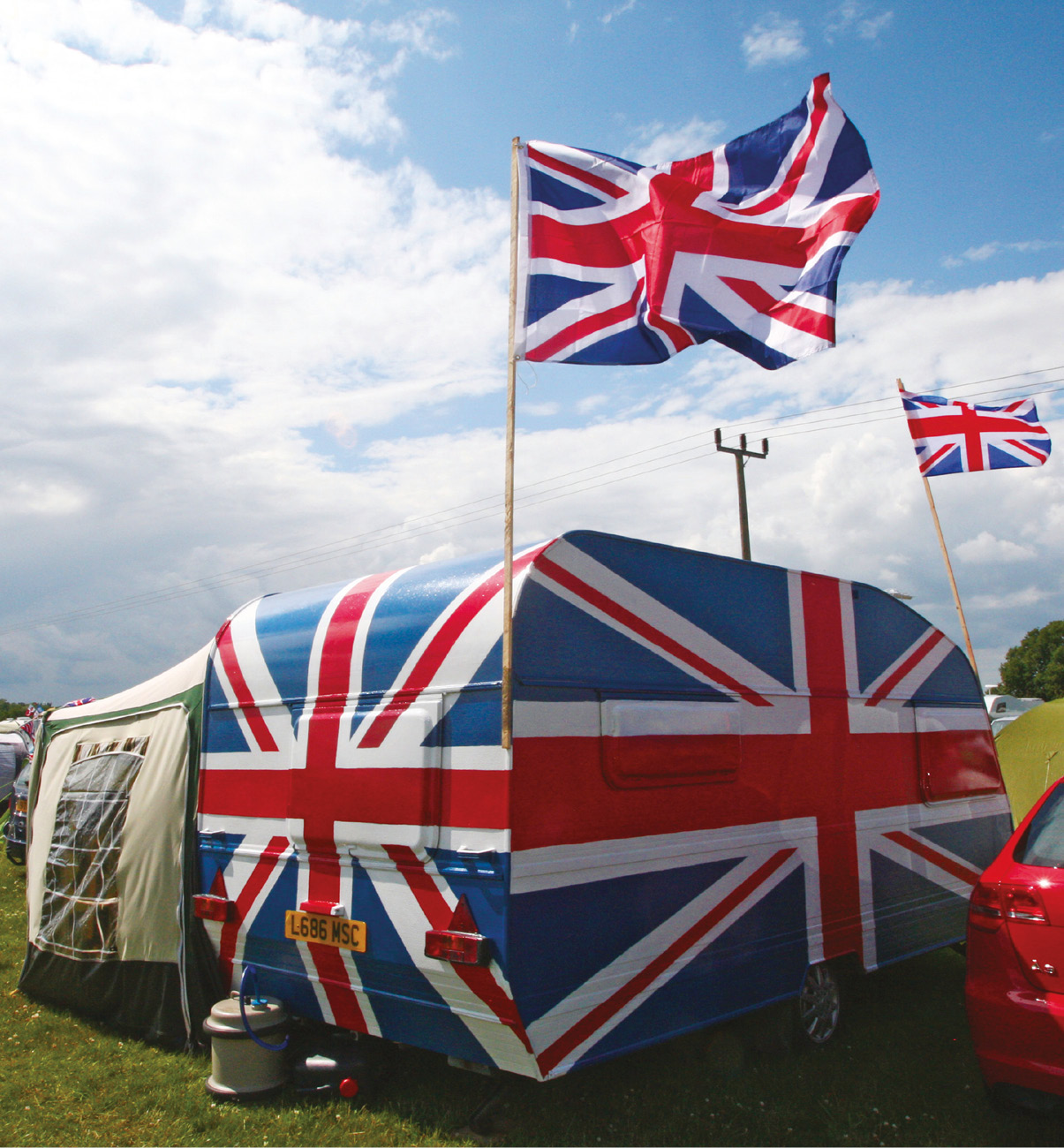 CAMPING
There are numerous options around the circuit and the village with which it shares its name. Since 2010, Woodlands (silverstonewoodlands.co.uk) has been Silverstone's official campsite, with pitches, hot showers and live music within an easy stroll of the track. Prices start at £85 per adult; check campingf1.com, silverstonecampsites.co.uk and elsewhere for alternatives.
Motor Sport's tip Potentially a touch raucous for the casual racegoer, but perfectly suited to hardcore enthusiasts that enjoy lively banter with those of like mind. Archaeological evidence suggests a current Motor Sport staff member first committed to British GP canvas as long ago as 1977, when three-day admission cost £16 (including camping), although they might have lied slightly about their age. The ambience was engaging back then and hasn't changed a great deal in the interim.
WEEKEND BLOWOUT
For those seeking the ultimate grand prix weekend experience, you'll have to possess deep pockets. Two passes to the F1 Paddock Club – the ultimate hospitality featuring unlimited food, champagne and regular driver appearances – complete with accommodation at the nearby Hilton Northampton will set you back around £8500 for two people over the weekend. But that package only boasts transfers to and from the circuit across the three days by road. Pah!
Why not book yourselves transfers via helicopter, skip the traffic, arrive in style and leave everybody below wondering about your celebrity status.
A host of companies offer transfers by air during the grand prix weekend. Estimates obtained by Motor Sport suggested an extra outlay of £3640 + VAT per day for two people to fly in and out from Northampton. So, if you're happy to shell out the total of around £22,000, you probably won't get better, barring being chauffeured to the track by Lewis Hamilton himself…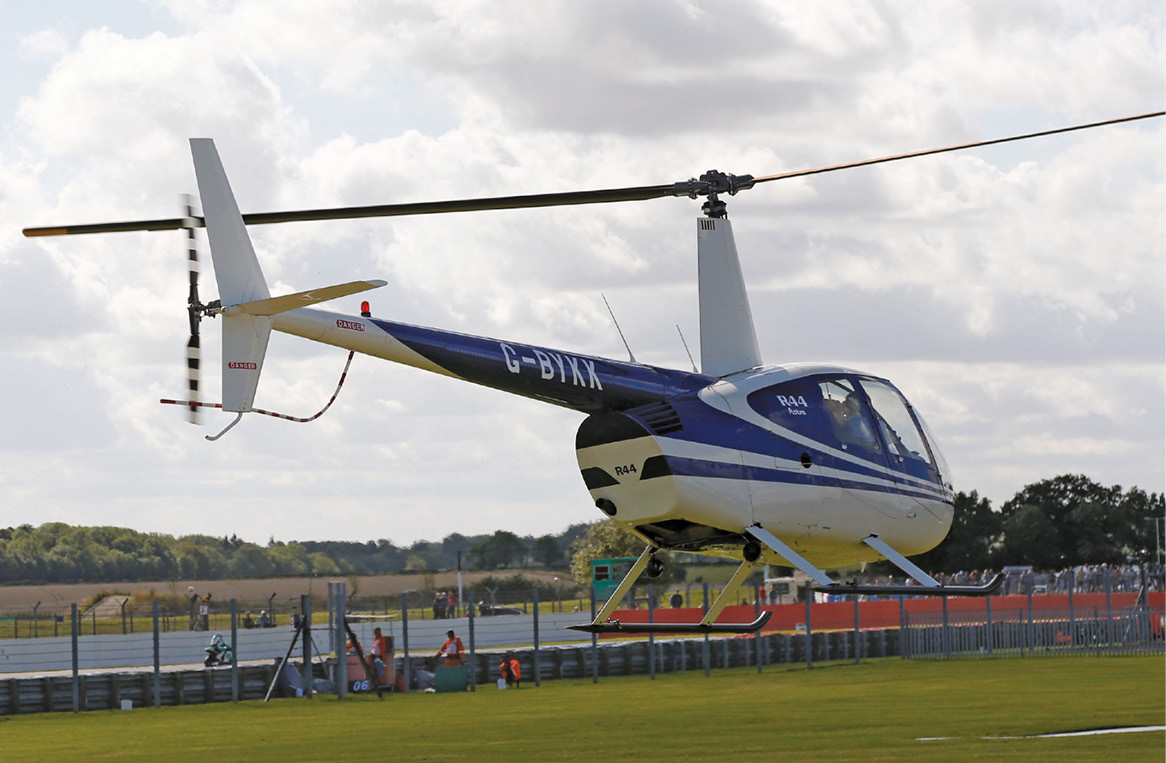 ALSO STARRING…
Although Formula 1 dominates the schedule – with three hours of practice on Friday, another hour on Saturday ahead of qualifying and then about 90 minutes of racing to sign off the weekend – it doesn't have a monopoly. The meeting also features the FIA F2 Championship, FIA F3 Championship, Porsche Supercup and two 25-minute non-championship events for cars that usually compete in the Masters Historic F1 series (for grand prix machinery that was active between 1966 and 1985).
Away from racing, Craig David spearheads Saturday evening's on-site concert – which is included in the price of entry – and Sunday's Grand Prix Party will be a post-race fusion of live music and driver interviews.
Motor Sport's tip At many Formula 1 meetings, there is a tendency for the crowd to dwindle in the slipstream of qualifying's conclusion… and to filter in long after action has commenced on Sunday. Such tactics are not recommended. F2 precedes F3 on Saturday afternoon – and might well provide some of the weekend's most entertaining action. The cocktail of ambitious young drivers in cars with limited electronics, 3.4-litre V6 engines and more than 600bhp is traditionally effervescent – and there will be a repeat performance on Sunday morning. F2 cars are louder than the F1 hybrids, too. Bottom line? GP tickets aren't cheap, even at entry level, so it's wise not to miss a single second of anything…
TICKETS
Adult prices start at £50 per head for general admission on Friday, rising to £579 for the most coveted grandstand perches… and more than £5500 for three days in the Aston Martin Red Bull Racing paddock club suite. Some areas sell out well in advance; check tickets.silverstone.co.uk for availability, grandstand locations and a full range of prices
Motor Sport's tip A three-day general admission pass (£190 for adults, £95 for 12-16s, no charge for those aged 11 and under, although tickets must still be ordered in advance) offers the best blend of value and flexibility. Silverstone has a rich vein of spectacular corners; why restrict yourself to one alone?