Where to watch racing in Britain, 2021
Live feeds from tech-savvy organisers have seen us through lockdown gloom but now it's time to pack away the laptop and set out for some serious spectating. Put the following 17 ways to get back trackside in your diary...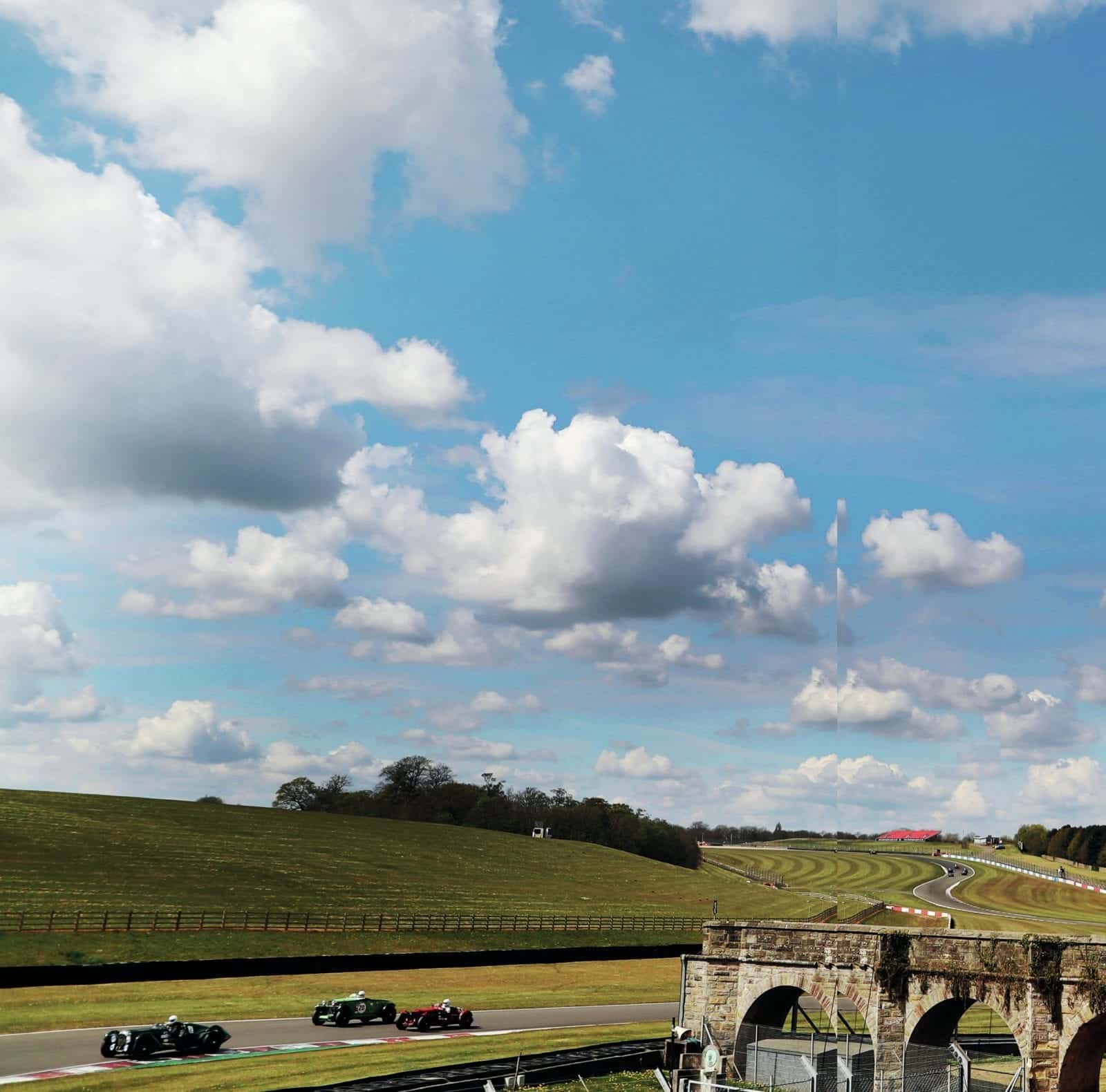 1. British Touring Car Championship
Knockhill, August 14-15
Some folk bemoan the modern BTCC, complaining about shoddy driving standards, the reduced diversity brought about by the loss – 30-odd years ago! – of a multi-class structure, the artificiality of success ballast and so on. If you are in any of those camps, we recommend that you go and watch – and any excuse to visit Scotland should always be taken.
In truth, the multi-class BTCC (and preceding BSCC) didn't always make sense to the wider public because the championship leader was often somebody who picked up maximum points after finishing 14th overall on a good day. And driving standards are, generally, pretty good; contact is usually a by-product of the fastest 25 cars being separated by a second or less per lap – an occupational hazard rather than deliberate malice.
Knockhill is in a lovely location, too, so you can make a very long weekend of it.
Tickets: adult weekend admission £50, family £132, concessions £32
knockhill.com
---
2. Yorkshire Motorsport Festival
Holmfirth, June 25-27
We can't tell you much about this, simply because it has never previously been held (last year's inaugural running had to be cancelled). What we can say is that the location – in the heart of the beautiful Holme Valley – is worth visiting even when there is no motor sport on the menu. The first of three days on the freshly licensed hill is dedicated to Bentley, the others are restricted to cars built before 1986. The action is supplemented by live music, displays and – naturally –a spot of lawnmower racing.
Tickets: adult weekend admission from £50, juniors £25, family £75
ymsf.net
---
3. FIM Superbike World Championship
Donington Park, July 2-4
It doesn't have the lustre of MotoGP, but it offers parallel spectacle – and is also a bit cheaper to watch. Donington was home to Britain's round of MotoGP from 1987-2009, but lost the event when the track began to fall apart in the slipstream of its failed British GP bid. The Superbike World Championship brought top-level motorcycle racing back in 2011 and has since become a staple – and this year Ulsterman Jonathan Rea will be gunning for a record-extending seventh straight title.
Tickets: adult weekend admission from £55, 13s-15s from £33
msv.com
---
4. Vintage Sports-Car Club
Prescott, August 7-8
It's a delightful notion that the Vintage Sports-Car Club was founded in 1934, less than 40 years after the car became a practical runabout, and today its family extends from Austin 7s to aero-engined behemoths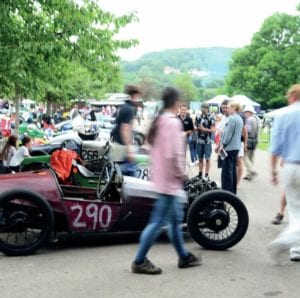 The club organises some of the most engaging events on the calendar, including race meetings at Oulton Park ( July 10) and Mallory Park (August 22), plus hillclimbs at Harewood ( June 5), Shelsley Walsh ( July 4) and Loton Park (September 11-12). All are highly recommended, even if some bygone VSCC staples, ERAs, for instance, compete less regularly than once they did. In contrast, Oulton hosts the new Longstone Light Car race, pitting skimpy Trojan, AV Monocar and a tandem Bedelia together over 40 minutes.
We'll plump for the traditional two-day hillclimb at Prescott near Cheltenham (August 7-8), regarded as the jewel in the crown of the VSCC season. It is the only event that nowadays takes place on the 880-yard 'short' course (on which the very first Prescott meeting took place in 1938). The club will be back at the venue on September 25, for a one-day event on the full, 1128-yard hill.
Prescott's delights include one of the finest paddocks in the land (set in an orchard), excellent clubhouse cuisine (the breakfasts are especially good) and a glorious, photogenic backdrop. For those who choose to walk to the summit (likewise recommended), it is also easier on the legs than some hills.
Tickets: prices TBA
prescotthillclimb.co.uk
---
5. British GT Championship
Oulton Park, September 11-12
Postponed from its traditional Easter slot to increase the likelihood of the public being able to attend, this is one of the finest race meetings on the UK's contemporary calendar. The BTCC has the highest profile, but the GT3 segment of the British GT Championship makes the loudest noise. These are proper, brutish racing cars, there are lots of them, the racing is often closer than you'll see in other mini-enduros and there is ample variety, with Mercedes, Aston Martin, Lamborghini, Porsche, McLaren and Bentley all represented in the bigger class. And nothing, but nothing, has the presence of a Bentley GT3 wafting between the trees at full tilt.
The supporting cast is strong, too, with BRDC Formula 3, Caterhams and the bonkers diversity of the Northern Saloon & Sportscar Championship.
Tickets: adult weekend £30, 13s-15s £20
msv.com
---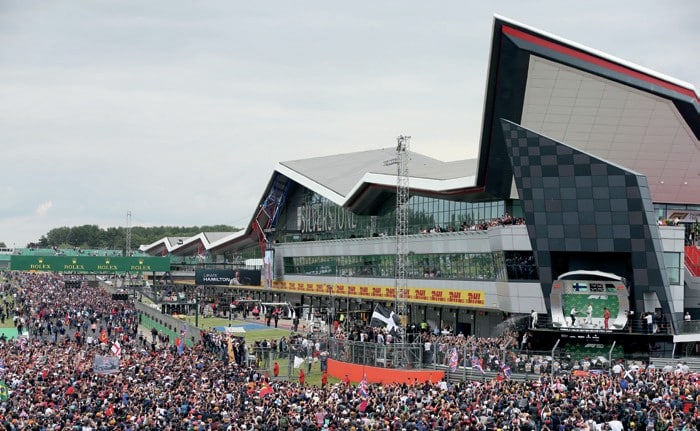 6. British Grand Prix
Silverstone, July 16-18
Long gone are the days when grand prix tickets were little more expensive than those for typical club meetings, but for many this remains an annual ritual – as reflected in the capacity crowds that line the track when pandemics permit. It helps that this will be the 15th straight season in which Lewis Hamilton has been a contender, but Silverstone has always been busy, even when home interest was diluted.
And no matter how cumbersome you think contemporary F1 cars might look, their capacity to change direction through the Maggots/Becketts complex is a spectacle almost without parallel.
Tickets: general admission sold out, weekend grandstand tickets from £275
silverstone.co.uk
---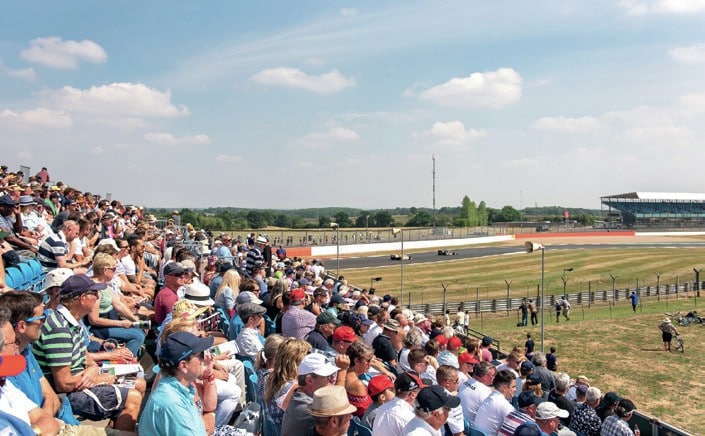 7. Silverstone Classic
Silverstone, July 30-August 1
The planet's biggest event of its kind, with thousands of desirable cars parked all around the infield and some of the biggest grids – many with more than 50 cars – that you'll see anywhere in historic racing.
Qualifying takes place on Friday, with racing and parades on track throughout both days of the weekend – and live music shows (included in the ticket price) on Friday and Saturday. There is no additional charge for the on-site funfair, either.
There is a lot to see, even for those who buy three-day tickets. In addition to picnic hampers, it is also worth packing a bicycle if you want to make the most of your weekend.
Tickets: adult weekend admission £125, 11s-15s £12
silverstone.co.uk
---
8. American SpeedFest 8
Brands Hatch, July 3-4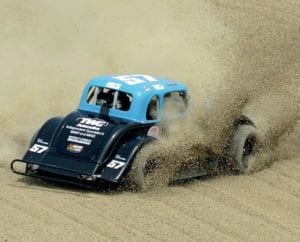 In a world of often homogenised race meetings, with the same championships packaged together for much of the season, this is refreshingly different – and an absolute hoot. There is some racing involved and we'll get to that in a second, but there is so much more to the weekend. Live music is a staple, as are monster truck rides and bustling displays rammed with American cars. Other past attractions have included BMX stunt displays and hot dog-eating competitions, obviously.
In essence, this is a family day out with some racing attached – and that bit is pretty special, too.
Headline act is the NASCAR Whelen Euro Series, making its only annual appearance in the UK (and it's on Independence Day weekend too, a first for the event). The cars are loud, large and lairy and the driving cast includes 1997 Formula 1 world champion Jacques Villeneuve and Belgian veteran Marc Goossens, winner of the Formula Ford Festival at the same venue in 1991.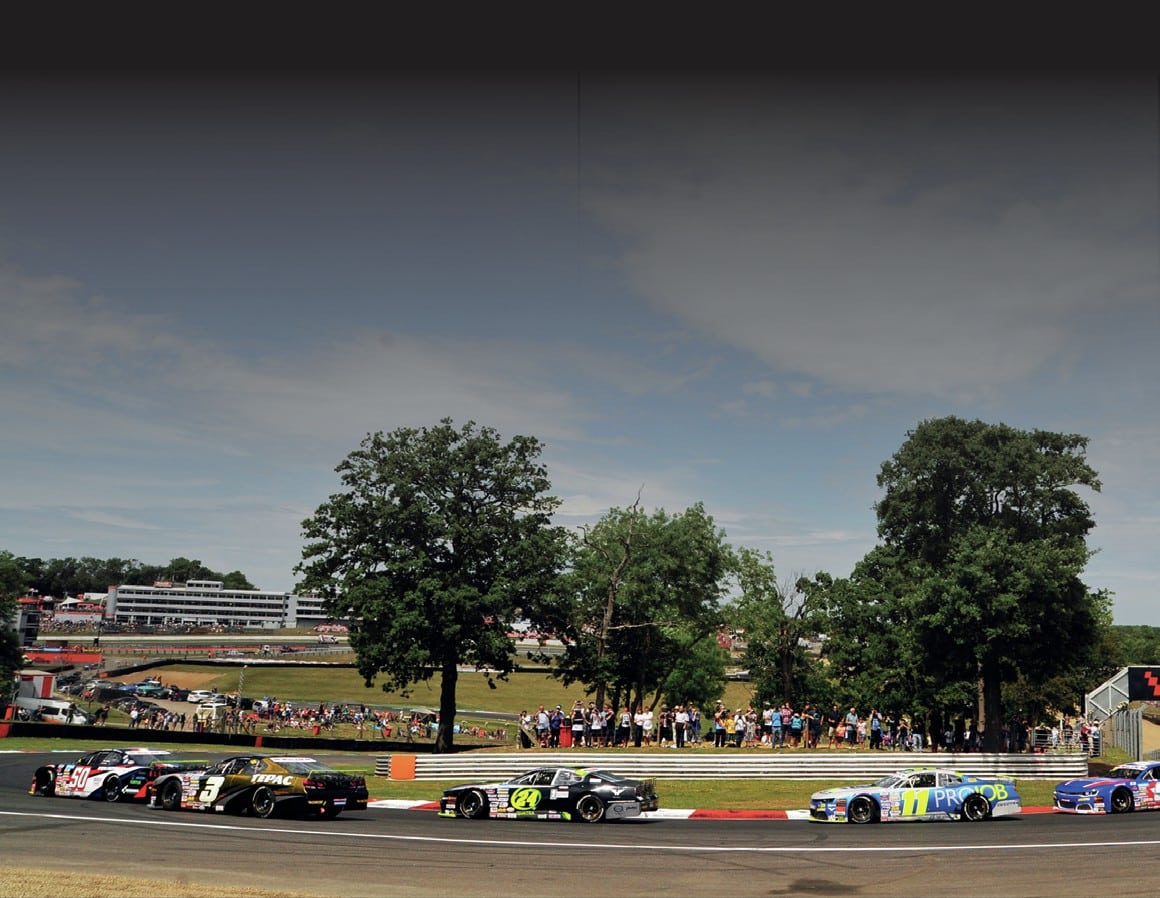 The undercard includes Legends, Formula 5000 and Bernie's V8s, a series with a fairly simple set of rules: cars must have eight cylinders, and drivers can't moan. If you filter from the M25 and find yourself ambling along in a queue composed mostly of Chevrolet Camaros, don't be surprised.
Tickets: adult weekend admission £39, 13s-15s £23
msv.com
---
9. British Touring Car Championship
Thruxton, August 28-29
Being restricted to 12 racing days per annum, Thruxton has only six events this year – and this is the last of them (although you might also consider the British Truck Racing Championship on July 3-4, or British Superbikes, July 30-August 1).
Almost unchanged since opening in its current form in 1968, the Hampshire airfield's perimeter roads form the fastest track on the BTCC calendar –a rapid contrast to the compact twists and undulations of Knockhill. It produces just as much of a spectacle, however, thanks to some tricky cambers, those irresistible chicane kerbs and the proximity of competition. And although this will be the BTCC's second visit of the campaign to Hampshire, the first took place behind closed doors.
As an aside, you could make full use of the bank holiday weekend to take in Monday's Countdown Raceday, 45 miles away at Castle Combe, or else pop a few miles along the eastbound A303 to visit the Hawk Conservancy, home to rescued red kites and other raptors.
Tickets: adult weekend £44, family £98, 13s-15s & concessions £5/£10 daily
thruxtonracing.co.uk
---
10. Trackrod Rally Yorkshire
Filey, September 24-25
Britain's presently dormant round of the World Rally Championship concentrated on traditional North Welsh terrain when the event last ran in 2019. Its compact modern format precluded visits to many classic stages which featured when the event embraced the length and breadth of the UK, but many of those are still in regular competitive use for other events.
A qualifying round of the British Rally Championship, the British Historic Rally Championship and the BTRDA Rally Championship, the Trackrod Rally Yorkshire covers classic stages including the forest settings of Dalby – under cover of darkness on Friday evening – and Cropton.
Tickets: prices TBA
rallyyorkshire.co.uk
---
11. Ferrari Owners' Club of GB
Croft Circuit, June 26-27
Croft goes full-on Italian for this celebration of all things Ferrari. Hosting the annual race weekend of the Ferrari Owners Club of Great Britain, the North Yorkshire circuit will reverberate to the sound of Maranello's finest from the 1970s to the 1990s in its Ferrari Formula Classic, as well as shudder to the thunderous sound of Challenge cars from the 2000s to present day.
There are support races from the Alfa Romeo Championship and the Northern Saloon & Sportscar Championship.
The club's racing schedule then moves on to Snetterton, Brands Hatch, Silverstone, Oulton Park and Spa.
Tickets: day tickets £15, under 16s free
croftcircuit.co.uk
---
12. Unlimited bangers
Standlake Arena, August 15
Here's something from the other end of the sporting spectrum – not so much grassroots as mud, mud, glorious mud. Located about 12 miles to the west of Oxford, Standlake is a no-nonsense throwback, with the accent on action rather than facilities (though there is a burger hut and the loos are usable). And short-oval racing is also something we should appreciate while still we can. Following the closure of Wimbledon Stadium in 2017, and its subsequent demolition, London no longer has any such facilities (at one time there were several). Arena Essex (Purfleet), Loomer Road Stadium, Chesterton (Stoke) and Belle Vue (Manchester) have likewise been lost in the very recent past.
It's also worth checking out active venues such as Sheffield, Bradford, Ipswich, Buxton, Skegness, King's Lynn, Northampton, Eastbourne, Lochgelly, Aldershot, Mildenhall, Hednesford Hills, Yarmouth and others besides. "You don't know what you've got 'til it's gone," as Joni Mitchell once sang.
Tickets: adult £15, family £40, 10s-16s and concessions £10, u-10s free
standlakearena.com
---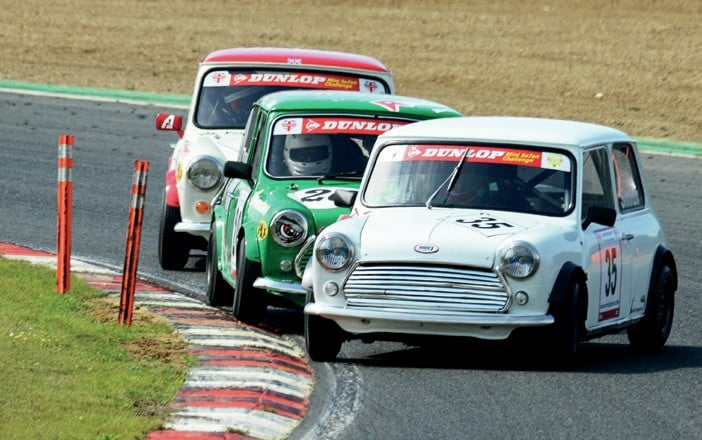 13. Mini Festival
Brands Hatch, August 22
Here's an event that does what it says on the tin. It has become tradition for in-house promoter MSV Racing to organise several Mini Festivals over a season's course, but in 2021's compressed calendar there is but one.
All the main one-make Mini championships – Se7en, Miglia, Mighty and Super Mighty – feature on the bill, alongside a support cast including the F3 Cup, Elise Trophy and Fastest Mini in the World, which attracts all manner of bewinged evolutions.
Brands Hatch's contours complement the body language of any Mini; one Mini Seven hurtling through Paddock is a vision to behold… and to see a pack doing so is better.
Tickets: adult £22, 13s-15s £14
msv.com
---
14. 5 Nations BRX
Lydden Hill, November 6-7
It might have lost its round of the World Rallycross Championship to Silverstone, but Lydden will forever be this branch of the sport's true home.
Although it is much more of a summer discipline than ever it was when the de Rooy brothers ruled the roost with their Daf 55 Coupés, the BRX's final visit of the campaign to Lydden coincides with a strong possibility of suitably tricky conditions.
The BRX breaks fresh ground this year, with the admission of fully electric cars competing on level terms with their conventional counterparts, and the date provides a convenient excuse to incorporate a fireworks display.
Tickets: prices TBA
lyddenhill.co.uk
---
15. Classic Sports Car Club
Anglesey, September 25-26
The Classic Sports Car Club's motto is simple: racing for cars of all ages. Its inclusive stance guarantees huge fields of all shapes and sizes. If you fancy seeing a Plymouth 'Cuda line up alongside Jaguar XJ6s, Lotus Elans and a sprinkling of Minis, then this is the place. There are a number of intriguing CSCC meetings still to run this year – including an event on the Brands Hatch GP circuit, when the club supports the GT World Challenge Europe (once known as the Blancpain Series), but Anglesey remains one of the unsung jewels on the UK racing map, with a fabulous layout and glorious coastal location (even when it rains, which isn't unknown).
Tickets: prices TBA
angleseycircuit.com
---
16. Plum Pudding races
Mallory Park, December 26
Okay so this isn't a summer event but Mallory Park has kept this tradition festive event alive and combines cars, bikes and – when there are enough entries – sidecars. The shortage of daylight means the whole thing has to be run with peak efficiency, not least because bikes race on a modified version of the track, which involves some ballet from the marshals as they shuffle tyre walls. Grids for car races are set by the order in which entries are submitted, hence the chance of a Citroën C1 on pole.
Tickets (advance only): adult £15, accompanied under 14s free
malloryparkcircuit.com
---
17 Goodwood Revival
Goodwood, September 17-19
Some call it a trip back in time, others refer to it as the motor racing equivalent of Disneyland, some even simply think of it as the most fun you can have in a field with your (vintage) clothes on.
However you prefer to think of it, the Goodwood Revival is a rip-roaring, one-of-a-kind event that really shouldn't be missed. And the best news is it's back on the calendar after a one-year hiatus, and set to welcome back spectators by the bucketload (provided it's all legal and above board to do so, of course).
The Revival is like no other racing event. In fact, you could quite easily attend it and not even realise there is an actual race meeting going on, such is its scale and the breadth of activities on offer.
From car club displays, to multitudes of trade stands, food festivals, fun fairs, vintage fashion shows, live music, auctions and even beauty parlours… oh, and a fair smattering of rather appealing classic cars being driven by some of the biggest names in the sport – there's something on offer for everybody.
To really get into the spirit, get yourself geared up in some vintage finery – and it doesn't have to cost the earth. Charity shops are a goldmine for used tweed and flat caps, or even that 1950s-style polka dot dress. There is no demand to dress up, but trust us, you'll oddly feel out of place if you don't. Plus half of the fun comes when filling up with fuel dressed as a period evocation of a Bentley Boy outside of the Goodwood time warp…
Tickets: three-day adult from £195, 13s-21s £97.50, under 13s free
goodwood.com