Lotus showroom putting on the Ritz: Dealer news
• Already home to Porsche and MG showrooms, Piccadilly in London will soon have a new automotive neighbour. This autumn Lotus Mayfair, above, will arrive, a new 'global store' across from the Ritz. Geoff Dowding, Lotus executive director, sales and aftersales said: "It will host some of our most amazing cars from today and yesterday, including from our racing past."
• Remember when pop diva Madonna was married to film director Guy Ritchie and had an English accent? While in the UK she was driven by chauffeur in a 2005 Audi A8L 4.2TDi SE Quattro, supplied new, and now on sale for £24,995 at KGF Classics in Peterborough. So the story goes, Madonna was a gym habitué and the driver would wait outside. The car had a daily parking fine.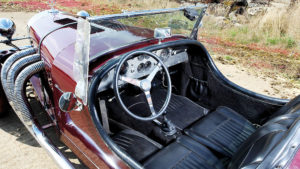 • He was the playboy driver Chester Schofield II in Monte Carlo or Bust!, but it seems that in real life Tony Curtis was partial to a vintage-looking performance car. This 1965 Excalibur SS, right, made for Curtis, is on sale at Cotswold Classic Car Restorations in Cirencester for £89,500.
• There was a fortunate escape at Aston Martin specialist Pugsley & Lewis in Beckenham, London when a blaze threatened to engulf DB4s, DB6s and a restoration project DBS, as well as many other cars on site. Despite damage to the office and roof, the workshop was unharmed.
• Insurance firm Hagerty has released its 2022 Power List, a table of famous people who most affect the price of cars compared to standard versions. Top? James Bond; a surprise second is the late Fast & Furious actor Paul Walker.
---
If you have any industry news, gossip or tips contact [email protected]