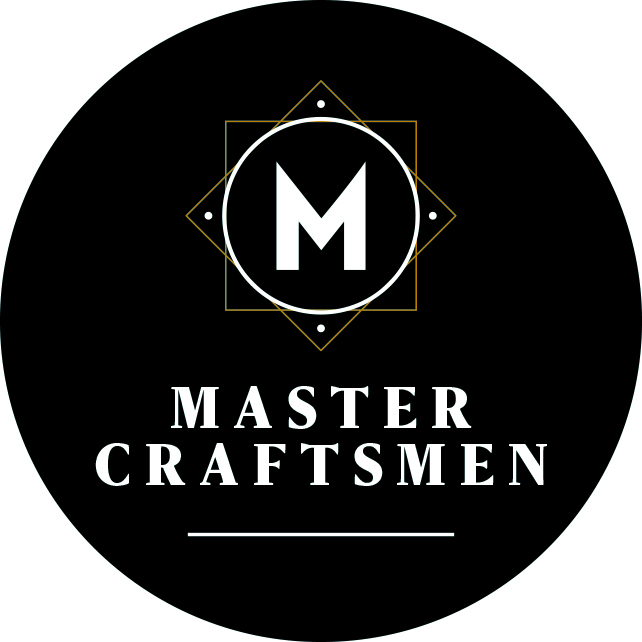 Callum Seviour likes talking. It's just as well, as there's a lot to say – like why and how this Mercedes saloon has Corvette power under the bonnet and a whisky compartment inside, how come that Camaro boasts independent rear suspension, and why someone would spend Porsche money on a Nissan ZX. Nothing is normal here.
Don't be horrified. We have a long tradition of specials in this country: just visit a VSCC meeting to see a Napier-engined Bentley or a V8-powered GN – cross-breeds of creativity, for the sheer pleasure of petrol power. So no-one should be shocked by the sort of transplant going on here just because these cars are generations younger. Cutting out the heart of a car with historical importance would be a crime; picking and mixing parts of mass-produced vehicles to make something fresh is creative, and I think it's inspiring.
I'm always impressed by the immense efforts of marque restorers to maintain originality and I applaud the research and skill this requires. But there's room for invention too, whether it's fresh motive power or a radical new interior, and that's the niche Retropower has formed for itself. Its two leads, brothers Callum and Nat Seviour, are lucky in that there's a wave of interest in this 'restomod' area currently, people who admire a classic vehicle's looks but not its period deportment. And to show that such people aren't lairy wideboys, I give you Jaguar design supremo Ian Callum and his substantially modified Mk2 Jag, and Prof Gordon Murray, who loves a Mk1 Escort but feels it needs a little tickling up.
"A certain level of OCD is desirable to work here"
So he sent one to Retropower, and I'm in its large undistinguished building in a Leicestershire field while Callum describes the astonishing amount of Ford being excised and replaced by RP's ingenuity – for instance the bespoke independent rear suspension. Not to make room for steam-roller tyres – the car will run on 185s and look pretty standard. I could detail the big stuff underneath – the 2.3-litre Cosworth Duratec engine, Mazda six-speed gearbox, the 3in exhaust with catalyser, the reshaped inner arches – but instead let me pass on what Callum is telling me about the details. This what excites him, and it's what they're good at. Example 1: the bonnet release will no longer project through the grille. Now it is perfectly disguised as part of a grille slat. They didn't need to do that, but…
Example 2: a screen wash tank made to match the brake reservoir opposite, because Callum likes under-bonnet symmetry. "But it was too small, so we've installed a secondary tank disguised as a passenger foot rest. And I didn't want extra pipes so we ran the vent tube up inside the feed pipe. And we made a press tool to indent the tank like those rally co-driver footrests…"
Example 3: "We're 3D-printing a cover panel for the strut tops which lifts up to reveal harness mountings. Just in case Gordon wants that. But you won't see it. It's all about the things you can't see."
All this is stuff they've decided on themselves. "Gordon has given us a complete free hand," says Callum. "He won't even know about much of this until he sees it finished. He's the dream client".
It's a long way from the firm's early days, only 10 years back, when the brothers decided that their hobby of modifying cars deserved to be the day job. It began with pepping up Vauxhalls and Opels; an Ascona 400 replica brought breakthrough attention in 2011, and there's a Manta 400 here today with R33 Skyline mechanicals underneath. "We've come a long way," says Callum. "Now we only do ground-up restorations or a full modification. We want every car that leaves here to be 100 per cent our work."
Nat is the qualified automotive engineer who designs the suspensions and structures; Callum is the creative element in charge of design and assembly – and those invisible details. "Look at this," he exclaims, leading me to the Mercedes 300 'stack-light' saloon sitting limbo-low on its wheels due to the adjustable air kit on its Jaguar suspension. "We thought as we've got an air tank already, let's use it," says Cal. He presses a button and a sat-nav screen rises smoothly from the dash, hoisted by a tiny air cylinder. Up front is that LS3 'Vette motor, all 480bhp of it; inside, a custom console runs front to back containing 3D-printed switch panels, wireless phone charging and that vital whisky compartment. This is called 'The Kaiser', and even the stock dials now have 'Kaiser' printed within. It has a partner too, a 300CE coupé for the same client, currently having its undercarriage cut away for the same motor. "It's the perfect 'crate' engine," says Cal. "Huge power, rock-solid reliability."
It's not all V8s: here's a Stratos replica with a supercharged Alfa Romeo V6 aboard. I recognise the body colour – the same golden bronze as the stunning Stratos Zero prototype. They've constructed a rear panel repeating that show car's dramatic chevrons and copied its door-mounted control panel, while the Stratos dash binnacle disappears in favour of a single central screen. Flank-mounted air in-and-outlets for twin air coolers confirm this makes no pretence to be a strict copy. One-off parts are no problem as they're created digitally – Nat reckons that he's quicker with CAD than paper sketching – and then 3D-printed, machined, plasma-cut or fabricated to suit.
Nearby, an NSU Ro80 shell: surely of all cars this deserves a new engine, yet this one will retain its Wankel rotary. "It'd make a great electric conversion," says Cal, slightly wistfully. "Tons of room for batteries. But we've been approached about doing an electric Citroën SM. That'd be a cool project."
I get the impression that it's solving problems that enthuses Cal and Nat, although plenty of those problems are self-inflicted. Take this '68 Chevrolet Camaro: I can see that none of the metalwork in the engine bay was shaped by GM. Inner arches, engine rails (yes, another LS3), suspension mounts and even the bulkhead are all specially fabricated, and again the scheme involves perfect under-bonnet symmetry – Cal lays out a sheaf of sketches showing the look he wants, including the restrained colour scheme for what the Americans call the 'ProTouring' look, and an interior schemed by (shhh) a moonlighting professional car designer. But RP has another design weapon too – Dean McConnel, who operates separately as Trimworks. Although independent, he's in the same building and acts as RP's in-house trim specialist. We'll come back to him another time.
Leaning over the Camaro wing, Stu cuts an opening for another tailor-made reservoir. "I'd like to lead-fill round it when it's in," Cal tells him. "I don't like to see gaps.
"A certain level of OCD is desirable to work here. But it leads to more expense, and then I have to explain it to the customer…" He reckons £100,000 is a baseline rate.
Other projcts abound: there's a glowing yellow Imp, almost standard to look at but braced inside to cope with the adjustable suspension and 1200cc motor. That Nissan Sunny is getting 'widebody' styling which they sculpted in foam before taking profiles for the metalwork, while the Giulietta and Beetle are here for conventonal restoration.
Call them restomods or modern specials, what comes out of here is genuinely inventive – check the website to admire its reworked Alfa Giulia GT or the highly enhanced V8 XJC. Me, I've been scheming some cross-breeds of my own – 4WD Matra Rancho? Front-engined Fiat 850 coupé? If the electric SM comes off there'll be a homeless front-drive Maserati V6; I bet they could make that fit in an Ro80… Damn. I think I've caught the Retropower bug.
---
The essentials
Name Retropower
Specialisation Modified cars
Established 2010
Number of employees 9
Premises nr Wykin, Leics
retropower.net