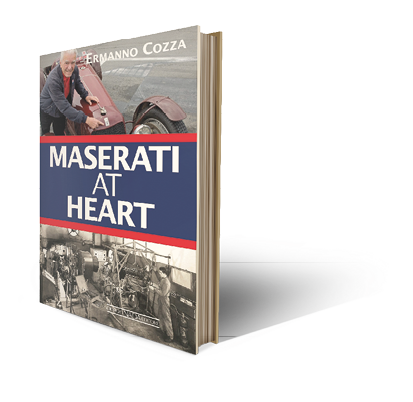 Maserati at Heart
Ermanno Cozza. Published by Giorgio Nada, £39. ISBN: 978-88-7911-716-6
Ermanno Cozza's choice of the word 'heart' to title his autobiography is apt: he fell in love with Maserati instantly on seeing them test at Monza in his teens, determinedly worked his way in at 17, and was at the very centre of the firm, especially the racing department while it existed, for his entire career – and since. Although he joined in 1951 he seems to remember every name and job title so we assume his is a reliable source of information. (On the other hand he and his colleague Colotti both tell a tale of the first 250F test and give completely different quotes from the driver. It's a journalistic lesson: just because someone was there doesn't mean they remember it accurately…)
To carry you through this book you ought to have at least some knowledge of the whirly bits within the engine – a chapter headed 'The A6GCM Valve Control Finger' hints at the technical detail. But don't be put off: there's another one called 'Fangio's Rant' to let you know that if you're not restoring a 300S or writing a Maserati history there's also a good deal of colour on the characters, the politics, and life in Italy after the war.
Cozza was dedicated to the mechanics of a car and even though he was for years part of the racing department and a major contributor to the Trident's successes, he was more interested in milling machines than the Mille Miglia, though he was sent as pit crew on that event. He even says: "I didn't like attending the races, I preferred working a 12-hour shift in the experimental department". That's devotion. Yet he went to many a race, hence overhearing Fangio's rant at Pescara, aimed at a sleepy Jean Behra who arrived at the track somewhat fragile after a night partying. "I would never have thought such a cool calm individual could become so aggressive," Cozza says, shining a light we don't often see onto one of racing's gentlemen.
"When Italy introduced speed limits, Maserati's cars had permission to exceed them"
Engines are his thing: he is less excited about the many grand prix and sports car triumphs than about the careful tweaks that extracted vital extra horsepower. He also worked on the Eldorado Special which Moss drove in the Race of two Worlds and on record powerboats, the engines of which apparently triggered the idea of building a saloon. More importantly, Cozza examines the Centro Sud Cooper chassis for which Maserati supplied engines. "Observing that very simple frame in narrow gauge tubes, Ingegnere Alfieri asked what could be done to counter the British technology". Their answer would be to go lighter; enter the famous Birdcage designs.
Another British connection was the later Cooper-Maserati V12 project, and Cozza sheds a light on this fractious relationship which even John Surtees' Mexican victory did
little to heal. As this coincided with the development of the Ghibli coupé the firm's skills were clearly too thinly spread to provide reliable racing engines to customers: through the 1960s Cozza himself was tasked with everything from engine tests to setting up motor show stands to assembling brochures.
These were truly different days: Italian police closed an autostrada so they could photograph the 151 Le Mans coupé with wool tufts to check the airflow, and when speed limits were later introduced the firm had permission to exceed them if the car carried special stickers!
Like Ferrari at the time, Maserati was not interested in its racing past, but Cozza and some others began to collect items from the defunct race department, from flags and tools to engines and complete cars, which would turn into a Maserati Museum. When Citroën took over they tried to bin all the old drawings and patterns and again Cozza saved a lot. You have to wonder how much history disappeared into skips before attitudes changed. Since he had worked on so many models, Cozza also assisted restorers, and the material he saved would be a foundation for today's Maserati Classiche operation.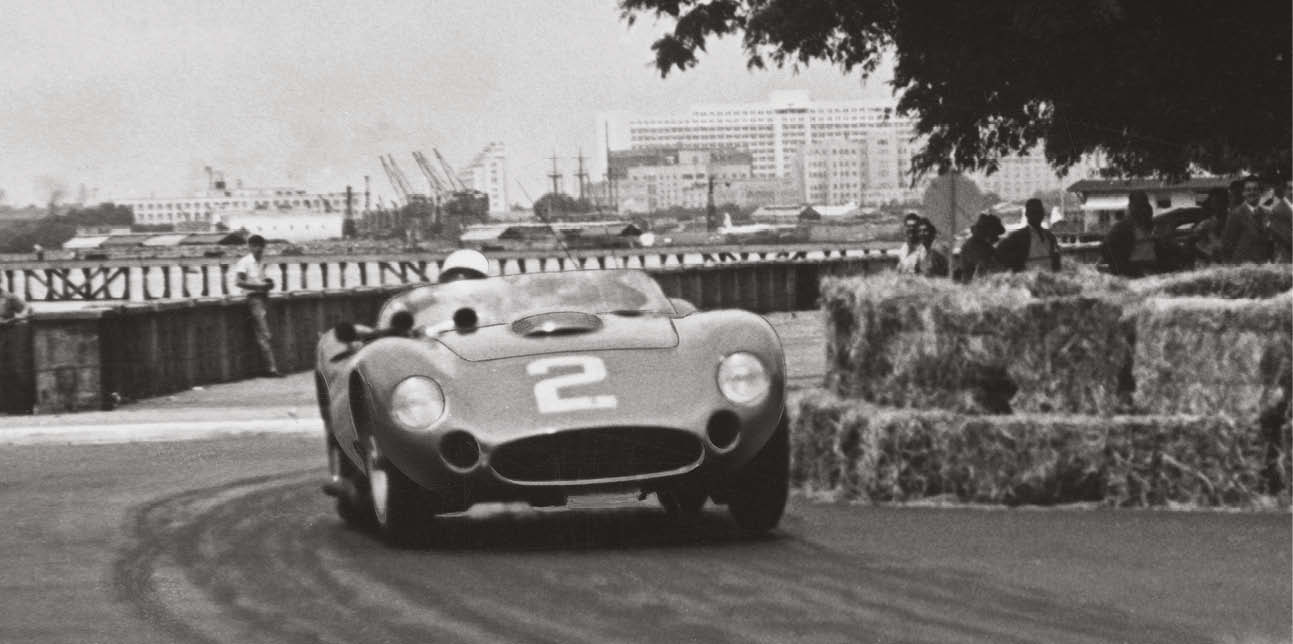 Despite the author's passion for the marque things sound often stressful, especially in 1975 when the firm folded without warning. Unions went onto "a war footing" to protect the 900 jobs, but new boss Alejandro de Tomaso was hardly a calm influence: "he liked to humiliate people" and "brought chaos at every level". At the first meeting with the unions he laid a gun on the table. Still, Cozza got away with shouting "Up yours" at him. However, the volatile Argentinian was responsible for the Biturbo which kept the firm afloat in the 80s, despite major reliability problems. (When I had a Biturbo on test I noticed one rear wheel sat further back in its arch than the other, but when I called the then importer they more or else said "they're all like that, sir".)
Although Cozza took early retirement he found himself busy helping collectors and restorers – and refusing hearty bribes to fudge chassis numbers or assist with replicas.
In his career he met many characters – Count Johnnie Lurani, Maria de Fillipis, Peter Ustinov, Gigi Villoresi, and champion driver Fangio, who didn't fancy the fuel injection system for the 250F and said "I prefer carburettors – I'll make up the other 15bhp!". They also had to alter the 250F diff after "certain problems with the arrival of Moss, due to different driving styles from Fangio".
It's hardly a handsome book, with a couple of picture sections of no great beauty to leaven its 500 pages, and there are minor editing slips in an otherwise smooth translation, but it's a useful record of a remarkable career devoted to one marque.
A minor disappointment: I looked for recriminations over the broken brake pedal which ended Moss and Jenks' 1957 Mille Miglia run after a feeble 20km. There's just the merest mention…