Book reviews: Formula 1 Car by Car 1950-59
Peter Higham's latest work of reference superbly details the World Championship's earliest years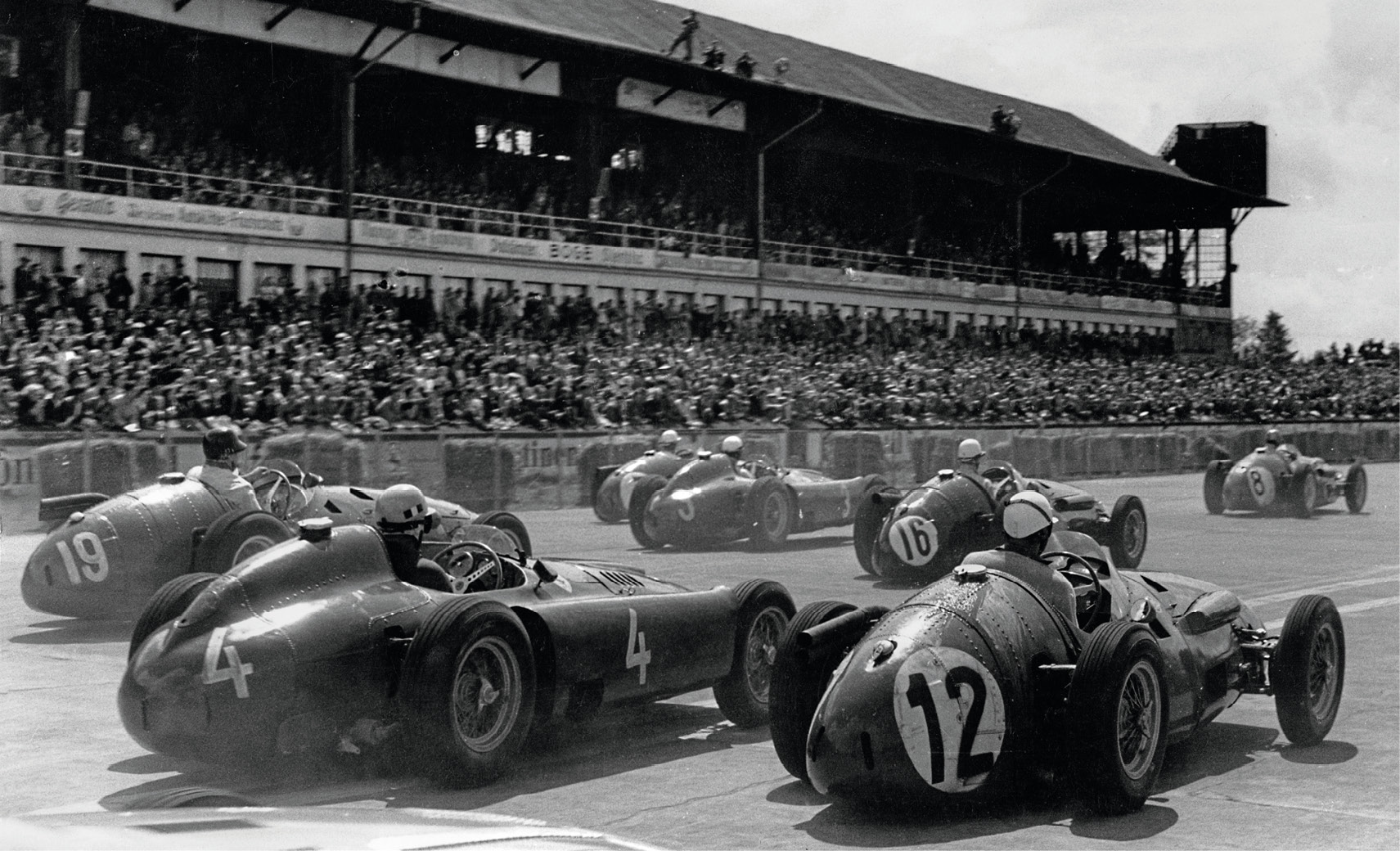 Peter Higham is in some ways the keeper of the flame here at Motor Sport; our superbly comprehensive database of drivers, teams and results is his work, growing from his own researches that led to several books. But even more relevant here, for many years Peter also ran the immense LAT photo archive, repository of so many classic racing shots. He knows it inside out, which means that not only does Formula 1 Car by Car 1950-59 describe every F1 or grand prix car through this decade, the book also illustrates every single one, even down to the 1950 half-a-lap Monaco effort of the Horschell Corporation that technically presaged Cooper's F1 arrival.
Following Higham's matching volumes on the 1960s, '70s and '80s, the approach is familiar. Presented year by year, each season opens with an overview and closes with charts of results, including non-championship races, and title standings. In between sit sections for each marque, proceeding on from the works team to chief works-assisted outfits, privateer teams and then individual entrants, each block of which is as fine and condensed a fact source as you could wish.
For example, under Maserati 1950, the non-works (at least officially) entrants run through all the Italian scuderie – Ambrosiana, Platé, Milano, Varzi, each in itself a tidy summary of cars and races, and then the privateers – Joe Fry, Antonio Branca and Paul Pietsch, all of them illustrated and described, down to technical details of who ran what upgrades. Even non-qualifiers get their mention – I'm looking at you, Ted Whiteaway, Monaco 1955.
Inevitably in such a comprehensive volume each section is concise, but that doesn't mean there aren't things to learn – for example Les Leston's real name (Alfred Fingleston, since you ask), or just how both Farina and Trintignant managed to finish both second and third in the 1955 Argentine GP.
While you wouldn't read this end to end, it will be useful in different ways: you can follow one marque's story year to year, or one driver's career, or home in on a single race to see what went on.
This is a remarkably comprehensive reference, seething with facts and rich with perfectly chosen photos – witness the photographers practically leaning over Villoresi's Ferrari as he chatters over the Monza cobbles. Down with tele-photo lenses.
Formula 1 Car by Car 1950-59
Peter Higham
EVRO, £50
ISBN: 978-1-910505-44-1
---
Meister Bräuser – Harry Heuer's championship racing team
"I can do that!", said a young brewery executive in 1958 watching his first car race. And he could; Harry Heuer jumped into sports car racing with a Briggs Cunningham view that surely the US could build a rival to those damn Brits.
When Lance Reventlow went into F1, Heuer persuaded his brewery it needed a racing team, bought the two Scarab sports-racers and established one of the earliest professional operations. This covers the short but winning career of a colourful outfit in its matching uniforms and liveried big-rig truck. "The idea was the cars would roll out shiny and polished and everyone else would start thinking about third place!" said Heuer.
With some great stories, including Heuer offering a drive to Reventlow, who in a sour mood deliberately blew the V8, it's a great trip to an optimistic era. GC
Tom Schultz, Dalton Watson, £69, ISBN 979-1-85443-304-6
---
Imagine – automobile concept art form the 1930s to the 1980s
If you like car design, and concept car design in particular, this is a feast. Based on one enthusiast's own collection, it compiles artworks of mostly extreme styling produced by young designers in the heady days of American optimism, when getting a fresh model out every year drove the industry. The resulting need for a river of visual ideas sired several design schools and produced some of the greats of the business – Syd Mead, Wayne Cherry, Pete Brock – but while some of the 87 artists in this mainly visual book are unknown, most of them get a concise biography. Those 1950s fighter jet fins and rocket exhausts leap from the pages, morphing into '60s curves and '70s angularity, showing the influences that are gradually toned down into production cars.
It's nearer science fiction, and there's barely a shape that could be realised, but such fantasies eventually spark the humdrum reality. GC
Patrick G Kelley, Dalton Watson, £75, ISBN 978-1-85443-306-0