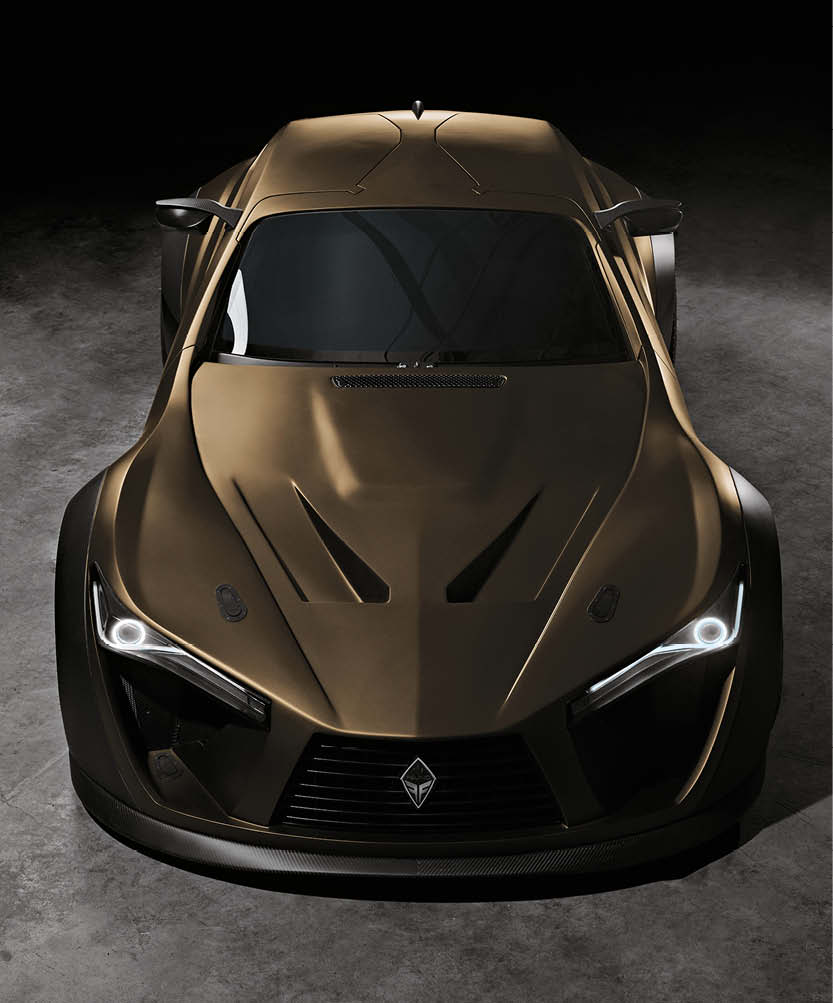 You may not have heard of Antoine Bessette, but the former racing driver is hoping for more success on the road than he achieved on track.
Bessette – whose career highlight was finishing third the 2004 North American Formula Renault 2000 Championship – is the brains behind an all-new road car that looks like an early sketch of the Batmobile – discarded for being too outlandish.
Called the CB7R, it was unveiled at the Montréal International Auto show in January. According to Bessette the track focused but road-legal car will feature a seven-litre V8 engine producing 700bhp and boasting a 0-62 time of 2.9sec. It'll cost $270,000 (£206,000) and comes with the option of track day training with a company racing coach.
Bessette, whose company Felino is based in Québec, said: "It's a bit like when I was racing, I had my team around me that was taking care of my car, taking care of me. We're doing the same, but for a street car. Of course, we have a small tendency to push the customer to try his car on the track, because it's built for that, the DNA of that car is for the track."