While its namesake in the car world turns out opulent models such as the Cullinan 4×4, the separate Rolls-Royce aerospace business is taking a leaner approach.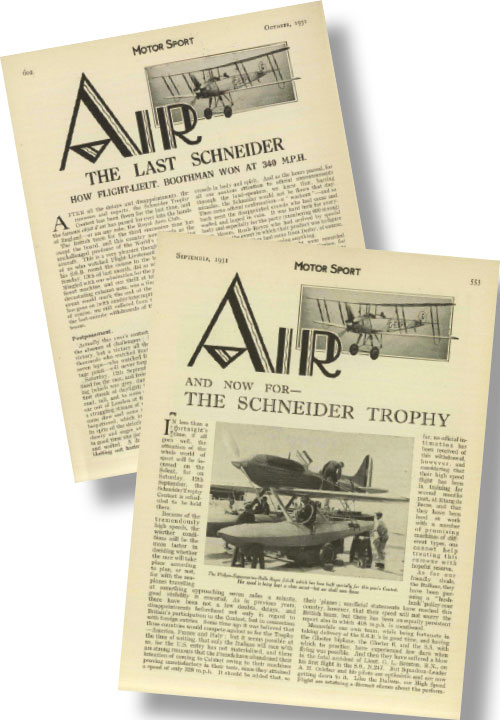 As part of its ongoing ACCEL (Accelerating the Electrification of Flight) programme, partially funded by the UK government, Rolls-Royce is spearheading a project to build the world's fastest electric aircraft; the target is to exceed 300mph with a single-propeller plane, beating the 210mph record set by Siemens in 2017. During the development, the company has confirmed that it will tap into technology derived from Formula E.
Rolls-Royce is no stranger to speed records in the air. Its R engine powered the Supermarine S.6B that set a 343mph speed record during the 1931 Schneider Trophy, when Britain scored its third straight victory in the last of a famous series of races that received coverage from Motor Sport.
In our October 1931 issue, we mentioned how "the comparative stillness, with the watchers rather tense, was broken by the indescribable noise of the Rolls-Royce R.
"The Schneider Trophy Contest has been flown for the last time and the famous objet d'art has passed for ever into the hands of England – or, at any rate, the Royal Aero Club.
"The British team for the third successive time has swept the board and this country now stands as the unchallenged producer of the world's swiftest-moving aircraft. This is a very pleasant thought, and yet those of us who watched Flight-Lieutenant Boothman pilot his S6.B around the course in the bright sunshine did so with mixed feelings. A tinge of regret that the event would mark the end of the great contest that has been since 1913."