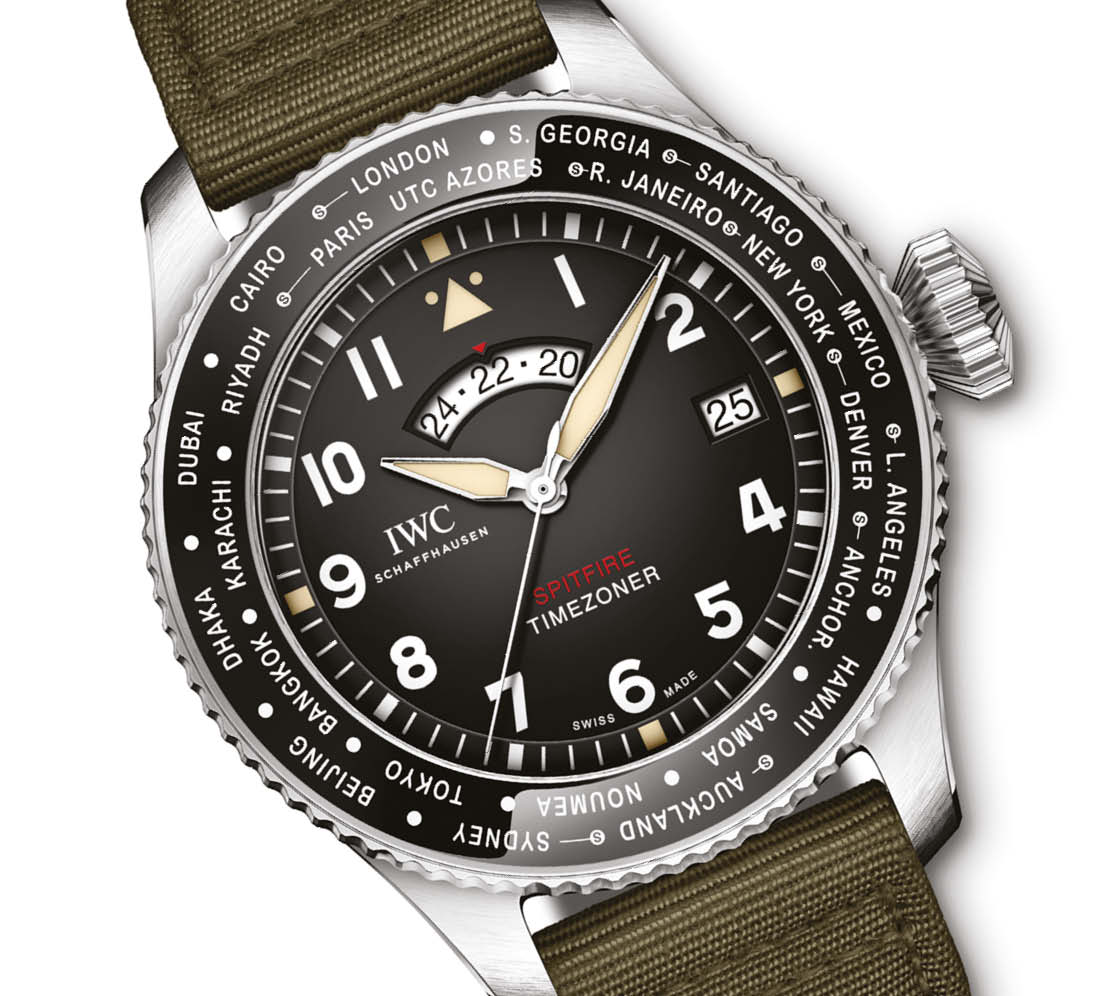 There can't be many people who are not moved by the sight and sound of a Spitfire (the aircraft I mean, not the Triumph roadster), so we can expect emotions to run high on August 18 when a gleaming, mirror-polished example that completed a remarkable 51 combat missions during WWII takes to the skies on the first leg of a round-the-world flight.
The aptly named Silver Spitfire will be flown in rotation by pilots Steve Brooks and Matt Jones across as many as 30 countries and some of the world's greatest landmarks, from the Grand Canyon in the west to Mount Fuji in the east. If successful, the 27,000-mile, four-month trip will enter the record books as the first global circumnavigation by a Spitfire, a plane originally designed for short-haul missions.
The Silver Spitfire is a MKIX that was delivered in 1943 before serving with various UK-based RAF squadrons. She suffered damage from a 'wheels-up' landing at Ford, Sussex in May 1944.
Once repaired, MJ271 ended up in the Netherlands with the Canadian pilots of 401 Squadron, with whom she carried out no fewer than 10 dive bombing raids before being declared "over-stressed" in December 1944 and removed from active service.
For more than 70 years the aircraft was kept mothballed by the Royal Netherlands Air Force before being taken over by Brooks, a property developer and record-breaking pilot who co-founded the Goodwood-based Boultbee Flight Academy with Jones almost a decade ago, after buying a two-seat Spitfire at auction.
The Silver Spitfire is currently undergoing a ground-up restoration at the RAF Museum, Duxford, and is due to make its first shakedown flights in April prior to being used to promote the round-the-world bid.
The expedition will largely be financed by sponsorship and one of the main backers is watch brand IWC, which has produced a special, 250-piece Longest Flight edition of its Timezoner model, examples of which will be worn by Brooks and Jones.
The stainless steel case, black dial and green textile strap echo the finishes of a Spitfire cockpit – but the movement powering the watch is interesting in its own right, since it features IWC's ingenious Timezoner mechanism.
Developed from the 2003 invention of entrepreneur Mike Vogt, which launched under the Vogard dial name, the system makes it possible instantly to adjust the watch to display the time in any one of 24 different zones around the world.
The case back, meanwhile, is decorated with an outline of a Spitfire above a stylised globe and the relevant edition number.
IWC Pilot's Watch Timezoner Spitfire Edition The Longest Flight. £11,290
---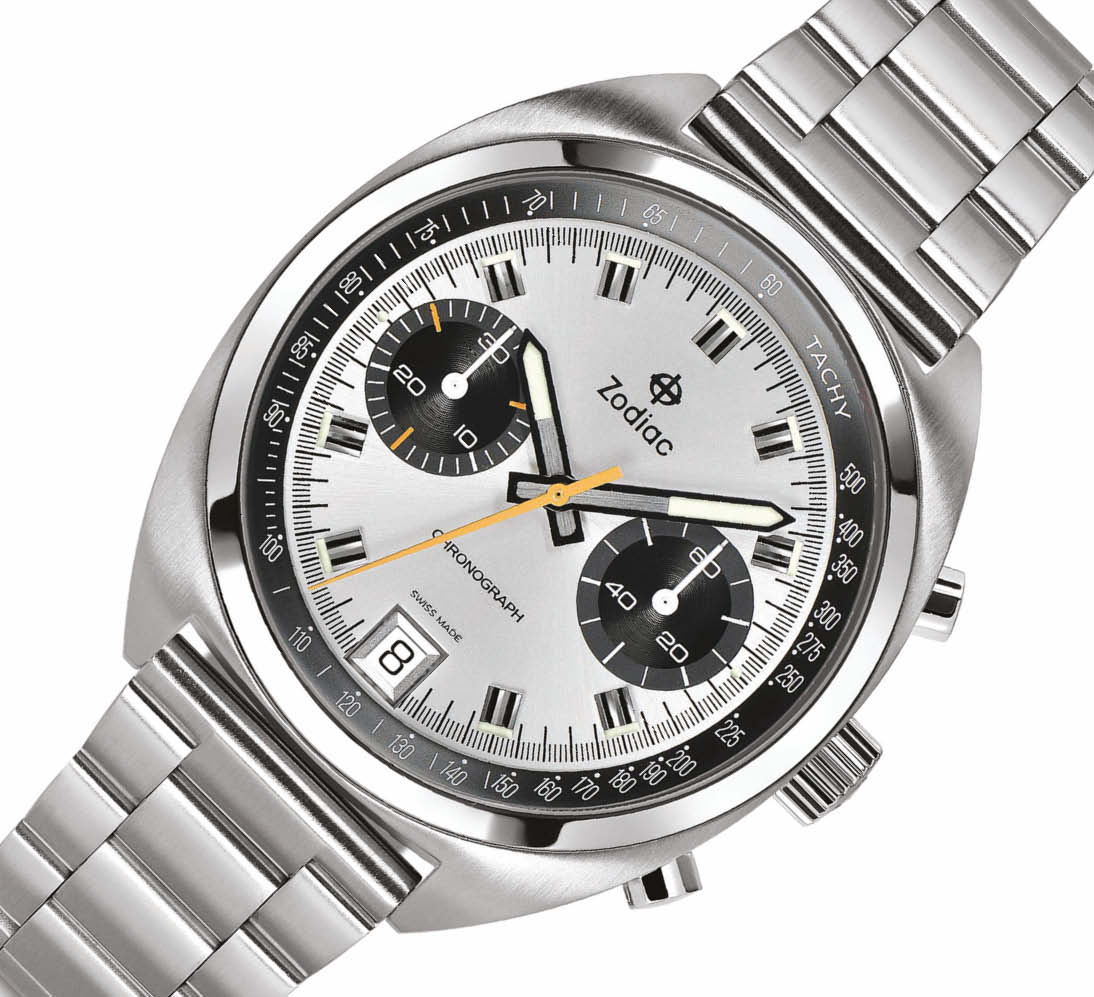 If you're looking for a retro-inspired driver's watch from a historic Swiss name but don't fancy shelling out for one of the more obvious mechanical models, Zodiac's Grand Rally might be worth a look.
Founded in 1908, Zodiac went on to create both the first shock-resistant movement (1932) and one of the first power reserve indicators (1949). It also developed the first eight-day wristwatch mechanisms and has a history of quartz watch production dating back 50 years. Choose from six dial colours. £375
---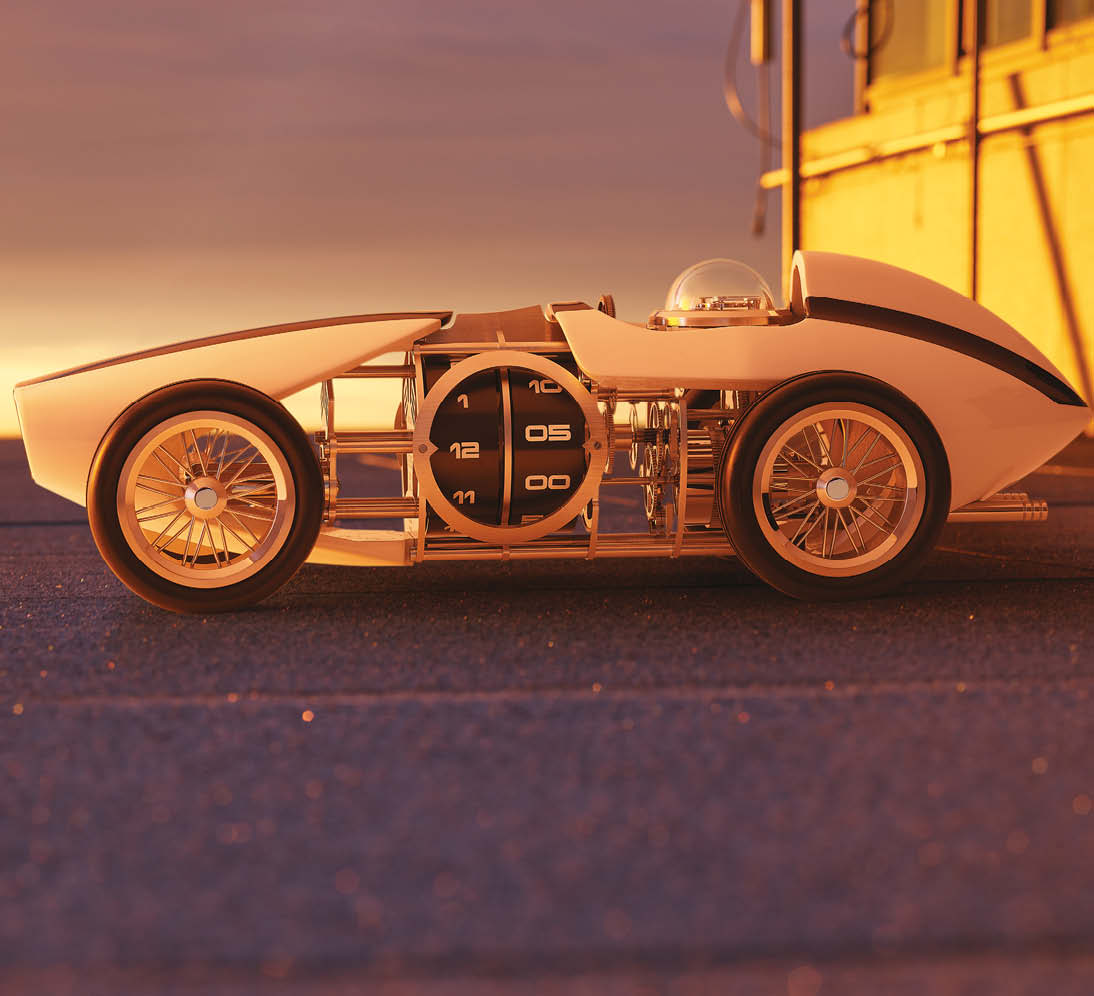 Although not designed for the wrist, the Time Fast D8 deserves a place in Precision for obvious reasons. Arguably the ultimate in clockwork cars, it was designed by Georg Foster, a student at Lausanne's École Cantonale d'Art, and is produced by Switzerland's leading high-end clock maker L'Epée, founded in 1839. The eight-day mechanical movement is wound via the rear wheels, while the time is adjusted by turning the steering wheel. £21,500
---
Motor Sport's monthly watch review Precision is written by renowned luxury goods specialist Simon de Burton