The early signs of success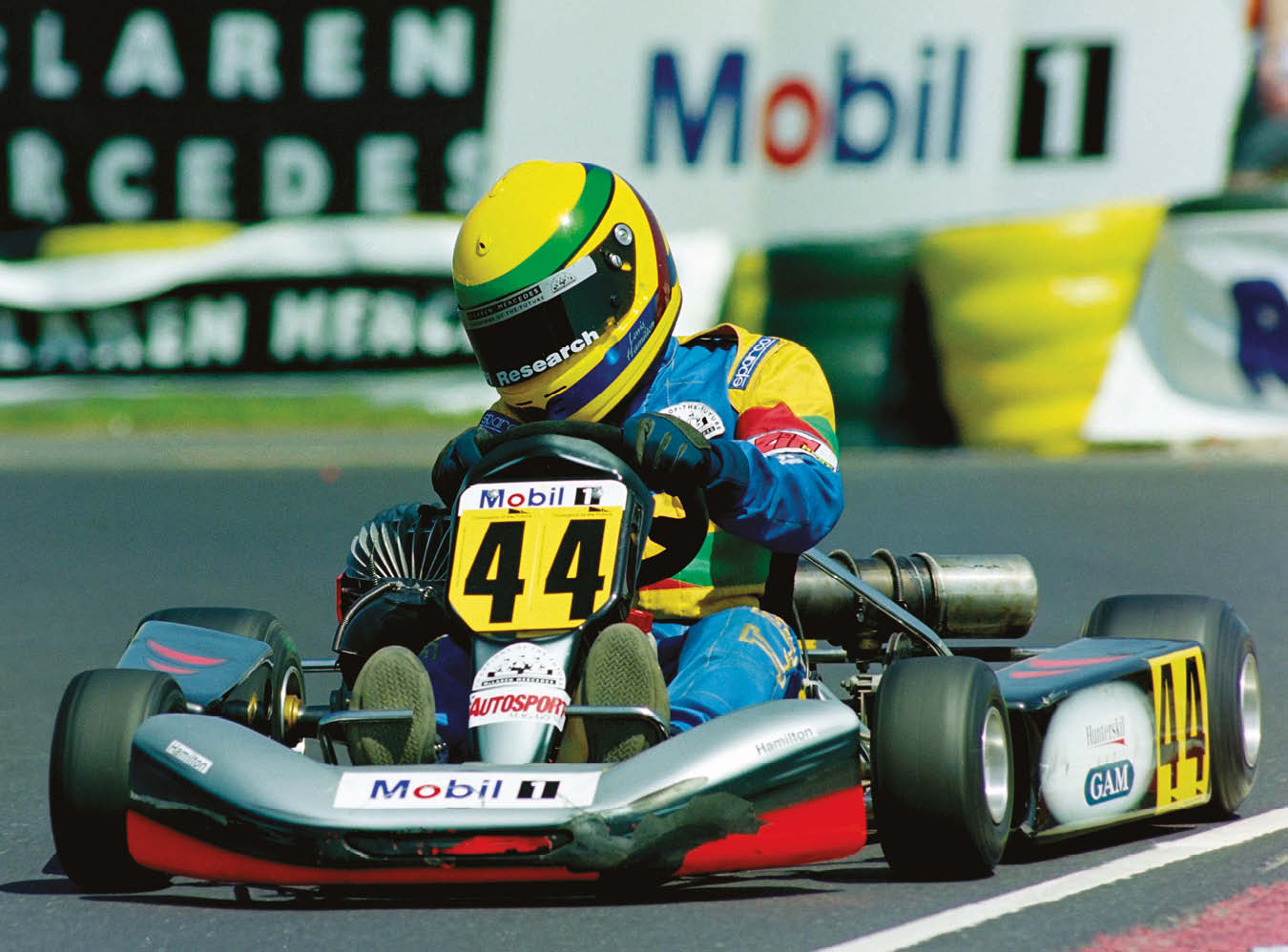 April

1998
JICA British karting championship, Larkhall
It was Hamilton's first meeting since McLaren boss Ron Dennis had agreed to back him. He was 13, competing in Junior Intercontinental A against rivals who for the most part were a year or three older – and much more experienced. Pre-season favourite Fraser Sheader led away in the rain, while Hamilton duelled for second with Russell Parkes… and eventually pressured him into a spin. Hamilton caught Sheader and eventually won by 15sec. Sheader pipped him to the title, but Hamilton wasn't even tipped as a contender.
---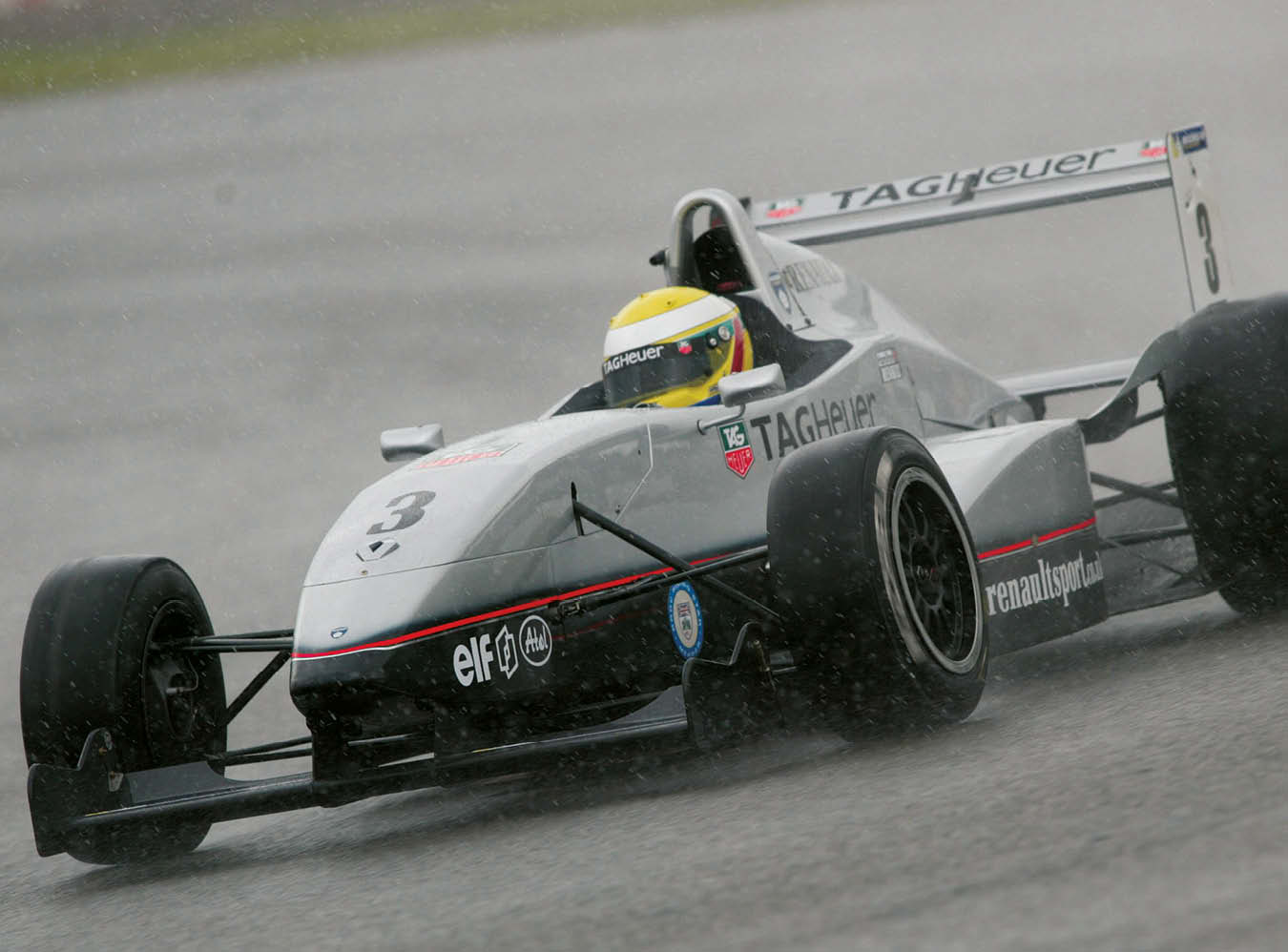 June

2003
UK Formula Renault 2.0, Silverstone
Hamilton had started his second season of Formula Renault as clear favourite – but the first four races yielded no victories. For the fifth, at Silverstone, backer McLaren sent along a couple of staff to monitor their young protégé. He was running second when the race began in the dry but after the heavens opened, with every driver on slicks, he was suddenly quickest by a colossal margin, took the lead around the outside at Bridge and vanished into the distance. He was beaten only once all year after that.
---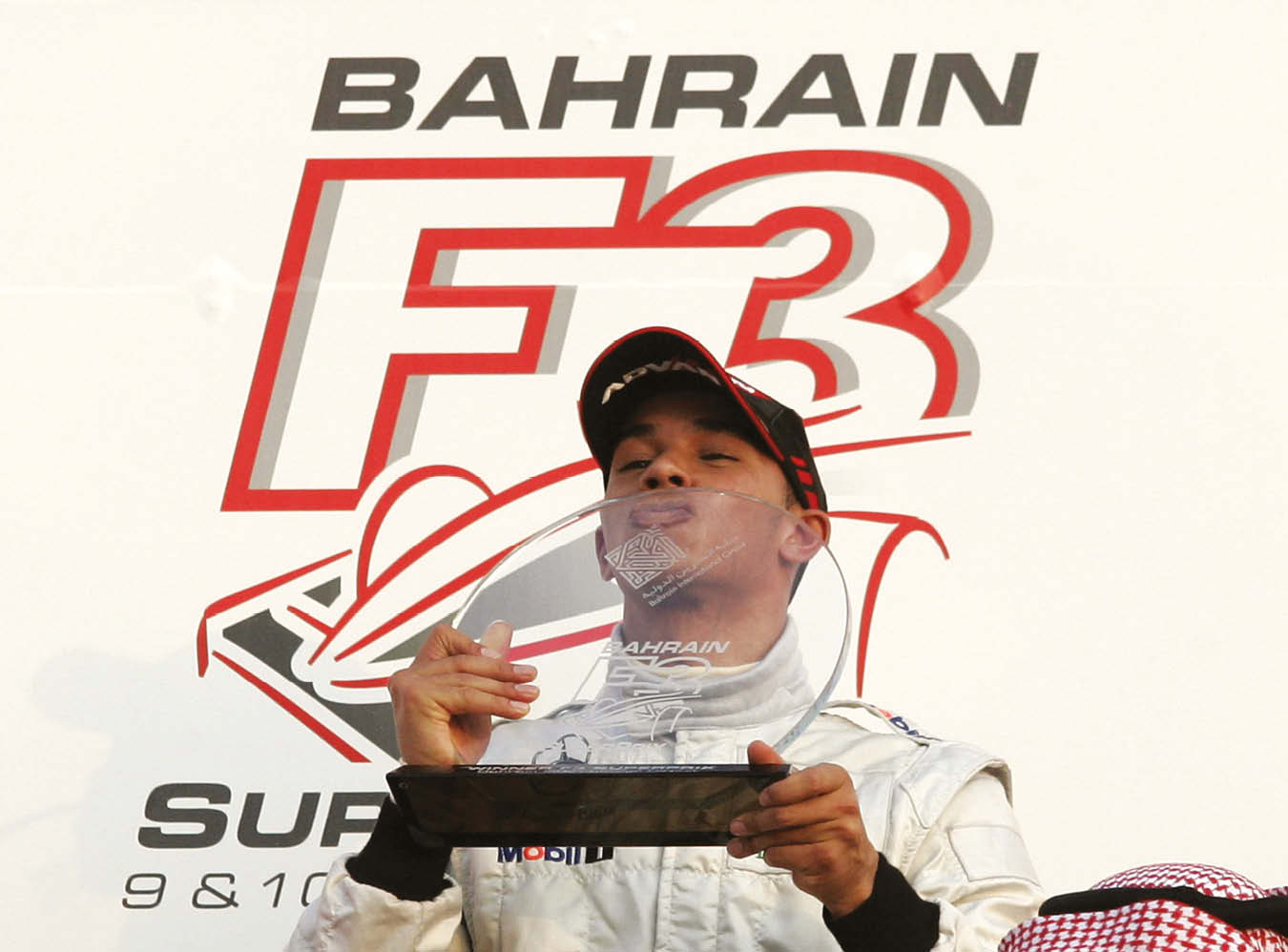 December

2004
Formula 3 Superprix, Bahrain
At the end of his maiden Formula 3 season, Hamilton contested the first (and only!) Bahrain Superprix. Quickest in first practice, he was condemned to start the opening race from 22nd after crashing early in the quicker qualifying session. He recovered 11 places on the opening lap, but was unable to progress further and started the main event from the sixth row, from where another dynamite start catapulted him to fourth, then third. Compatriot Jamie Green looked to have the race under control, but misjudged a safety car restart and had to fight off Nico Rosberg. While they focused on each other, Hamilton dived through to pass both – opportunism of the kind that would become his F1 trademark.
---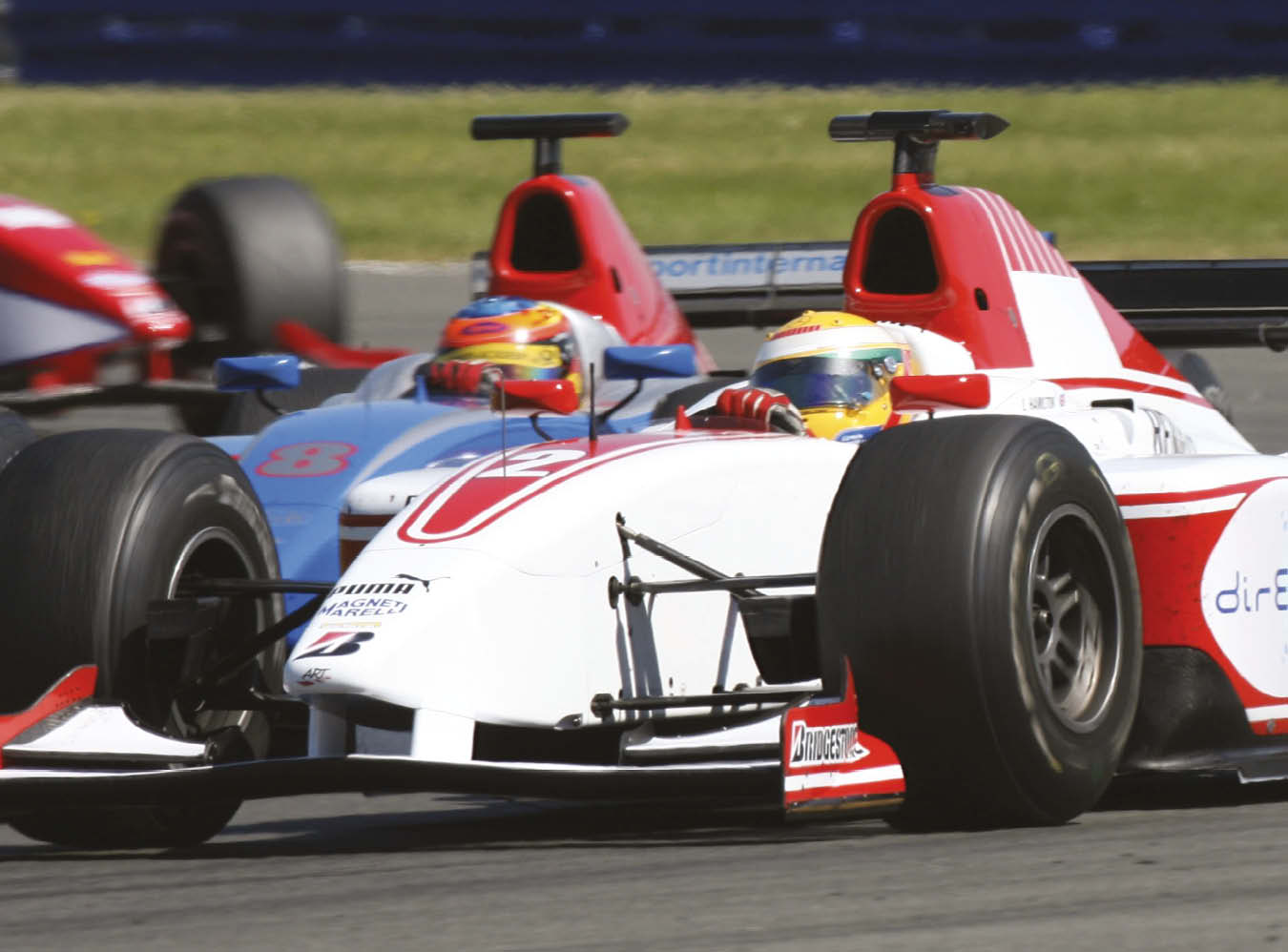 June

2006
GP2 Series, Silverstone
It's not every weekend that an F1 audience stays in place to watch the undercard, but this was different. Hamilton was a title contender in his rookie GP2 season and the crowd's reaction reflected his career momentum, the sense that this was a 24-carat prospect rather than just another promising youngster. He'd won the opening race, putting him eighth on the grid for Sunday's sprint, and it wasn't so much the fact that he came through to win comfortably as the manner in which he did. Through Maggotts/Becketts, he picked up a double slipstream from rivals Clivio Piccione and Nelson Piquet Jr to draw alongside and pass both in one decisive, three-abreast move that carried him to second… and that at a spot not favoured for overtaking. Inspired is too weak a word; it raised a brilliant cheer from the crowd.
---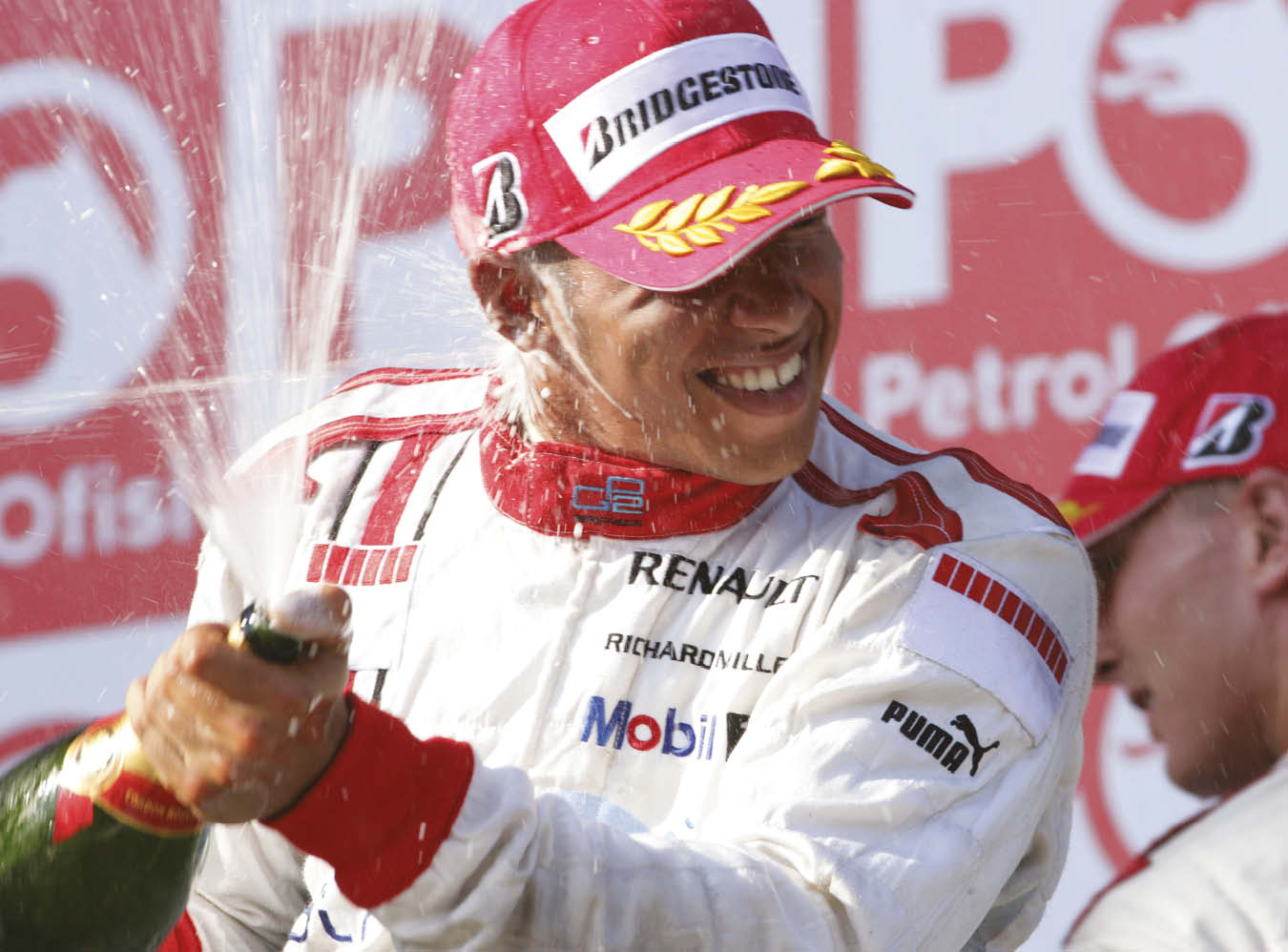 August

2006
GP2 Series, Istanbul Park
Was the balance of power shifting? Hamilton came to Istanbul as GP2 points leader, but Nelson Piquet Jr had won the previous two races, in Budapest, and beaten Hamilton in the Turkish opener. And then, while they were battling during the early stages of the following morning's sprint, Hamilton ran wide and spun down to 16th. Advantage Brazil? Not at all. Hamilton embarked upon a remarkable recovery drive – including a mesmerising duel with Timo Glock, the two remaining almost side by side for more than a lap before the Englishman finally prevailed. That put him third – and on the final lap he passed Adam Carroll to take second. With Piquet among those he had dispatched, Hamilton would go to the Monza finale as clear title favourite.