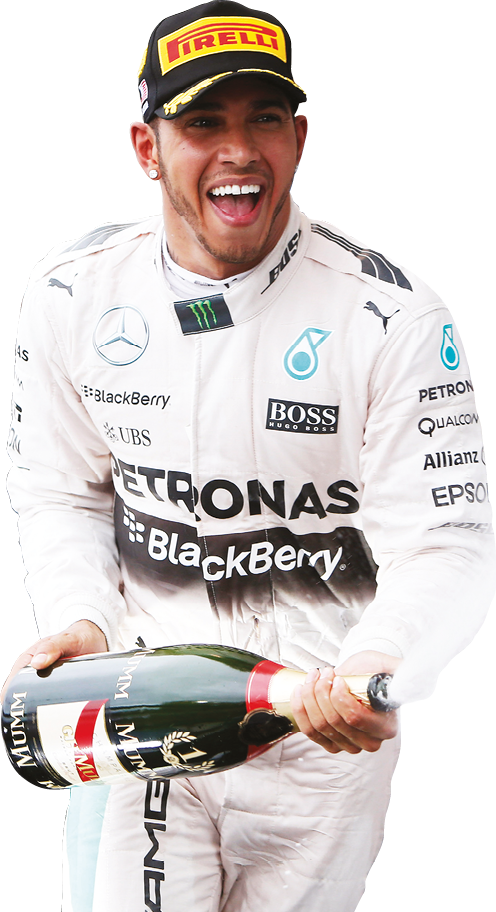 2018
Hamilton's best title would have been that as a rookie in 2007 – except, of course he didn't win it. That said, he's adamant that his 2007 self would not have stood a chance of winning in 2018. The Mercedes W09, he insists, was way too complex for the 2007 him to have been able consistently to access its performance – which underlines the extra dimension that has developed. His raw talent was still seen on a regular basis – the poles even at tracks where the Ferrari was the faster car and the wheel-to-wheel racecraft. But it was allied to the most consistent delivery of his career.
2017
This was the work-in-progress performance that would flower fully in 2018 – with a new focus on extracting the maximum from his core strengths. He was helped in this by a clear-the-air meeting with Toto Wolff at the end of 2016, when the boss was able to make his internal grievances evaporate. This and Rosberg's subsequent retirement and replacement by Valtteri Bottas produced a step change in Hamilton's maturity and consistency as he was able to turn his focus away from internal competition and towards the newly invigorated Ferrari and Sebastian Vettel.
2015
There was an intensity about Hamilton's rivalry with Rosberg. That Rosberg set more poles in 2014 didn't sit easily – and Hamilton proceeded to set 11 in the first 12 races. He wrapped up the title with three races still to go, with the sort of aggressive assumption of dominance that subsequently forced Rosberg to re-evaluate his own approach.
2014
Winning Mercedes its first title since 1955 rubber-stamped Hamilton's status as the team's cutting edge. His ruthless edge in close-quarters combat with Rosberg never quite crossed the line between harsh and foul – Rosberg later said of the fights: "He can race to the point of plausible deniability without it ever quite being illegal. And he can do it every time. That's very difficult to deal with."
2008
Hamilton's triumph over Ferrari and Felipe Massa was the most dramatic in F1 history, the destiny of the crown changing on the last corner of the season's final lap. But, in reality, it wasn't the greatest of his titles. The highs were as high as ever – and his sensational wet British Grand Prix win ranks among the all-time great drives – but there were key errors and quite a bit of luck. Without Massa's engine failure in Hungary – or Renault's infamous subverting of the Singapore race – Hamilton would today be 'only' a four-time champion.