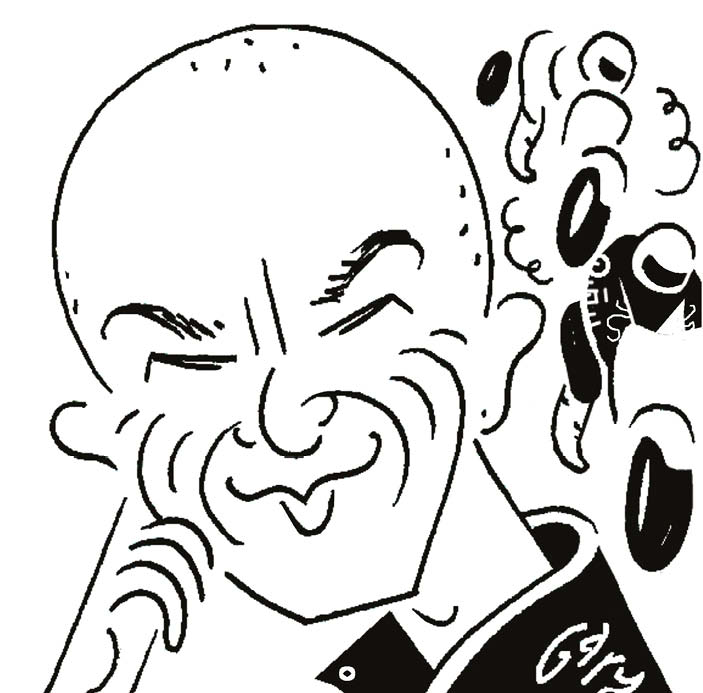 Thirty years ago this spring one of motorcycling's all-time greats made his agonising entry to world championship racing. When Mick Doohan arrived for his grand prix debut at Suzuka in March 1989, he had already learned that the 500cc two-strokes of that era were difficult to master. It would be a while before he had them worked out.
"We went testing at Suzuka in early January and it was pretty cold," remembers the Australian, a wide-eyed 23-year-old at the time. "I gave the bike a fistful going through the esses and as I shifted my weight from right to left [which also reduced load on the back tyre] the rear lit up. The thing had me off the side, so I was hanging onto the handlebars, with both knees dragging on the ground. I ran off the track and slammed into one of those big rubber bales they used there. My face ended up in the dirt while the bike got me in the back of the head. The impact broke my helmet open."
This was a baptism by fire aboard Honda's potent NSR500, four times more powerful than the 40bhp 250cc street-bikes he had been racing 18 months earlier.
Doohan's Japanese GP debut ended when his NSR broke its crankshaft in the race. Two weeks on he was at Phillip Island, practising for Australia's inaugural motorcycle GP, when he crashed again.
"I got my hand caught under the handlebar and ground away the little finger and the finger next to it. I could see the bone, with gravel rash in it, and the tendon had been torn away. Right then I was thinking: 'What the hell am I doing here?' Maybe I'm in too deep. I realised I was on to a completely different playing field where everyone was quick. I really hadn't been hurt until then."
The next weekend Doohan was at Laguna Seca for the US GP. Those fingers were "just starting to grow a film of meat" when he got taken out by team-mate Wayne Gardner, reopening the wounds.
"I could see the bone, with gravel rash in it, the tendon was gone"
Another two weeks later the European season started at Jerez. "I'd been trying different things in practice. On the fourth lap of the race I changed up a gear through the fast rights behind the paddock. The thing spun up and sent me into the haybales. That didn't do the hand any favours."
No wonder Doohan started struggling with self-doubt. "My confidence was knocked and I actually feared hopping on the bike. First time I met Eddie Lawson [three-times 500cc world champion] he said a lot of people can go fast on a 500 straight away, then they have one crash, two crashes, three crashes and they take a big step backwards. I've never heard a truer word."
Third place at Hockenheim was his first podium and a much-needed morale boost. Salzburgring next, where the Austrian round was staged on June 4, Doohan's 24th birthday. But no reason to celebrate. "It was a daunting place. The bike wasn't steering too well and I ran off the track. I was heading for a wall, thinking: 'Here goes – it's all going to end on the same day I was born.' Somehow he avoided the wall and finished eighth.
Mid-season, Doohan got a welcome respite from the scary torque delivery of a V4 two-stroke by riding a Honda RVF750 four-stroke in the Suzuka Eight Hours. This race should have massaged his ego, because the motorcycle was similar to the superbike he had raced the previous season. Doohan and co-pilot Gardner were leading after five hours when he got too close to a backmarker.
"I was going around the outside when he picked his bike up and the exhaust caught the little finger on my left hand. The finger got chopped off below the top knuckle and I crashed. I found the top still in the glove."
Surgeons reattached the stub and Doohan returned to Australia to recuperate. Just what he needed: rest and thinking time.
"I'd not raced under any pressure before '89 and I was getting worried. This was a wake-up call. My lifestyle had to change."
Doohan, by his own admission, hadn't been taking racing too seriously – he'd made his way on pure talent and partying hard.
"I was having a major crisis. I decided I'd give racing 100 per cent, so I'd either make a career of it or I'd know I'm not good enough. That's when my fitness thing really started. I ran every day to lose the weight I'd been carrying from my party years. Deep inside I knew talent wasn't enough."
A revitalised Doohan won his first grand prix in September 1990. The following year he rewrote his Honda contract: no bonuses for second- or third-place finishes, but much bigger bonuses for victories. By the time he retired in 1999 he had won 54 grands prix, making him the sport's first eight-figure earner, and had five consecutive premier-class world titles, a feat matched only by Valentino Rossi and Giacomo Agostini.
Doohan used his earnings wisely. His current business interests focus on corporate jet sales and management – last year his companies sold £1.3 billion worth. He also mentors the car-racing career of his 16-year-old son Jack, who finished as top rookie in the 2018 British F4 Championship and is signed to the Red Bull Junior Team with a clear ambition: to win the Formula 1 World Championship.
---
Mat Oxley has covered motorcycle racing for many years – and also has the distinction of being an Isle of Man TT winner
Follow Mat on Twitter @matoxley