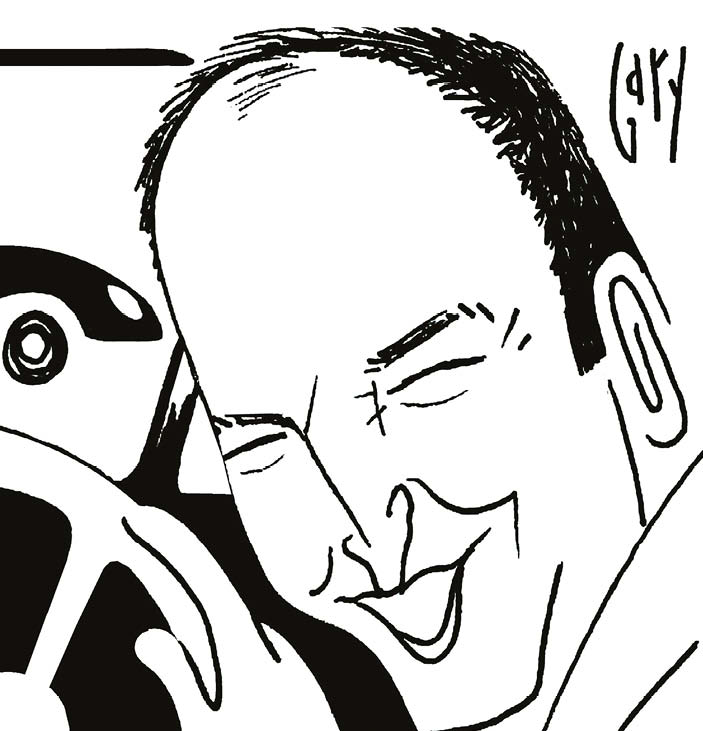 Were you at all put out by the news, announced at the Geneva car show, that a controlling interest in Morgan, a family-owned business since it was founded 109 years ago, had been sold to Italian venture capitalist InvestIndustrial? I must admit I was, and remain so now.
I understand the reasons – turning the efforts of all those generations into hard cash must have been tempting for the shareholders and InvestIndustrial has a solid record in the field. It turned around Ducati before selling it to the Volkswagen Group and had played a large part in the dramatic change in Aston Martin's fortunes over the last five years. These are smart people with good instincts who have probably identified some easy wins at Morgan: ways in which the company can become more profitable without appearing to compromise on standards. Almost 30 years on it's Sir John Harvey-Jones and Troubleshooter all over again, but this time with a hand on the tiller and Morgan unable to refuse the proposal.
But I'd understand it more if Morgan actually needed to be helped. As you know, all our indigenous car industry is now owned abroad, but almost all of it went that way because it could not survive on its own. Morgan, in contrast, was doing very nicely, enjoying record sales in the last two years. In the past the choice has not been between a car company being UK or foreign owned, but between it being foreign owned and simply not existing. Emphatically, that is not the case here.
"If Volvo went for the 130kph limit, no one would buy its cars any more"
My guess is that InvestIndustrial will put into force something not dissimilar to the plan suggested by Sir John all those years ago, one that was spurned by the management at the time. Prices will go up both to realise more profit and reduce waiting times, while more modern practices and equipment will be introduced at the Malvern factory to enable the company to build more cars, more quickly and for bigger margins. They won't go too far, though: the cars will still be built by hand and incorporate large slabs of tree, because that is what a Morgan is, a fact the Italians will be far too canny to ignore.
Actually what concerns me more is what happens to InvestIndustrial's majority shareholding when it is time to move on, which it is the nature of such businesses to do. That's the trouble with controlling interests: once they go they can go anywhere. And they tend to stay gone.
Perhaps the most surprising news emanating from Geneva was that, as of next year, Volvo is going to limit the top speed of all its cars to 112mph (180kph). This, it says, is to send "a strong signal about the dangers of speeding". The move strikes me as curious in more than one way. There is nowhere in the world I know with a speed limit set above 112mph, so by definition all Volvos will still be capable of breaking every speed limit in the world and, therefore, speeding. The only locations where it will be legal to run a Volvo at maximum speed will be on roads like those stretches of German autobahn where there is no speed limit, same as for everyone else.
It's a curiously arbitrary limit, set, I suspect, because if it went for the 130kph speed that is the highest commonly applied limit I know, no one would buy its cars any more. I'm also not that comfortable with a car company telling me how to behave – I'd rather leave that to the judiciaries and legislatures of democratically elected governments.
But actually, it's all fine. No one is forcing you to buy a Volvo so, if you don't like the new approach, you can vote with your feet. The only thing I find irking is that Volvo has felt no need to apply the policy to its Polestar subsidiary, whose forthcoming coupé has the same power as a McLaren 600LT. I asked the man from Polestar why it was fine for his customers to do more than 112mph but so dangerous for those who buy Volvos that they won't be allowed to do it, and I was told it didn't fit with the brand's positioning. So that's all right, then.
No sports or supercar manufacturer has yet been able to provide anything approaching a satisfactory response to how they'll replace the feel and sound of a proper, high-performance engine using electricity alone. But an answer appears to be emerging and, to me, it's totally unsatisfactory. It's power. Power has always been the easy option because it's been so simple and cheap to provide, and it's just a shame that cars had to get heavier still to cope with it. Well, it's going to be even easier with electricity. Take the new Pininfarina Battista: a brave and beautiful car no doubt, but the idea of a two-tonne electric supercar with 1900bhp makes me wonder if the world, or at least that tiny corner of it populated by those with the means and desire to drop $2 million into a new car, has gone slightly mad. But a compact one-tonne sports car with 400bhp? Now that would be something – but, I fear, far less profitable.
---
A former editor of Motor Sport, Andrew splits his time between testing the latest road cars and racing (mostly) historic machinery
Follow Andrew on Twitter @Andrew_Frankel