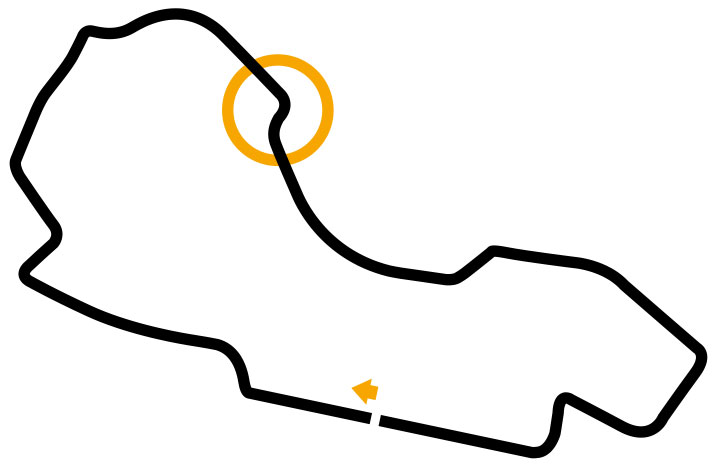 At the tail end of a Melbourne summer, it's bright but breezy and gusts carry the sound of turbo hybrids across the lake to the Clark Chicane. Kimi Räikkönen is first on track this season as he leads the others out. Even for those rookies who've never driven here before, the layout's familiar but now the sensations are real, the walls solid. And that on the exit here is just waiting to be smacked as drivers get progressively bolder.
Kevin Magnussen soon has the Haas's motor snarling up in wheelspin over the exit of the right-hander, though that kerb has been flattened since last year, the cars no longer twitching over it with quite such menace. He's having to discipline that throttle foot between the two sections as the front wants to run wide and you can see him holding it on the cusp of understeer with his right foot before the moment of uncertainty has passed and he can let it run free.
Sebastian Vettel is attacking early, too, but the Ferrari is looking a little edgy, Seb taking a couple of bites into the first part on one particular lap, as if looking for his balancing point, trying to take a reading that the car seems reluctant to give. The difference between Lewis Hamilton's limbering-up and attack laps is profound; the Merc comes into view sparking its floor under braking and seemingly twitching in several different directions. It turns in with alacrity though.
But the fastest car here, without any ambiguity, is the Red Bull. Verstappen and Gasly brake visibly later than the others and the mid-corner grip allows them an easier passage, the high pitch of the Honda adding to the blurry sensation.