April 12-14,

Assen, Netherlands
Assen is known as 'The Cathedral' of motorcycle racing, and rightly so, as it attracts pilgrims from all over the world. Le Mans, Monaco and Indianapolis might be sacred to those on four wheels, but Assen is the equivalent for two-wheel aficionados.
This unique racing circuit is very flat, fast, narrow and twisty, with riders giving no quarter in their quest for victory.
It's also a place steeped in history, having hosted the Dutch TT since 1923 and a MotoGP round every year since 1949.
Something like 15 million people visit the Netherlands every year, a third of those taking to Amsterdam, its canals and cafés – but Assen is the favoured destination for motor sport fans.
World Superbikes touch down in the Dutch mecca for the fourth round of the championship and the 28th edition of the Assen race, with riders such as Jonathan Rea, Alvaro Bautista, Marco Melandri, Tom Sykes and Leon Haslam doing battle.
Carl Fogarty's 12 wins on the circuit haven't been equalled by any other WSBK rider, and some such as Troy Corser never won there, but he did take seven podiums.
Expect very close action on a track that offers brilliant spectator views and an electric atmosphere for the 45,000 punters who attend. Most of Assen is accessible, with raised banks and numerous vantage points.
Assen is a small, historic city and offers a few bars and restaurants, but you also have the choice to visit nearby Groningen – famed for its nightlife and three times the size of Assen – as well as Amsterdam and the nearby tulip fields and windmills.
Grandstand seating is part of the general entry cost, meaning you can sit wherever you like. Tickets start from €50 for adults, including a paddock and pit walk. Hotel packages are available as well, and children under 15 enter free. For more information visit worldsbk.com or ttcircuit.com/en
Local Knowledge
HOW TO GET THERE Assen is eight hours from London by car, plus ferry from Harwich to Hoek van Holland, or you can fly to Gronigen.
ALSO GOING ON The WSBK paddock show gives you the chance to meet the riders with a live stage. Not many series offer this access.
DON'T MISS Motorcycle Diaries: an incredible 1500km ride from Turin, across the Alps, through the French countryside, Belgium, Germany and eventually to Assen – the ultimate pilgrimage.
---
More April Events
BTCC: Round 1 April 6-7, Brands Hatch, UK. The first BTCC round of 2019 packs spectators into the Brands Hatch Indy Circuit. Colin Turkington, Tom Ingram, Ash Sutton, Dan Cammish and more will do battle for the championship.
NASCAR April 6-7, Bristol, USA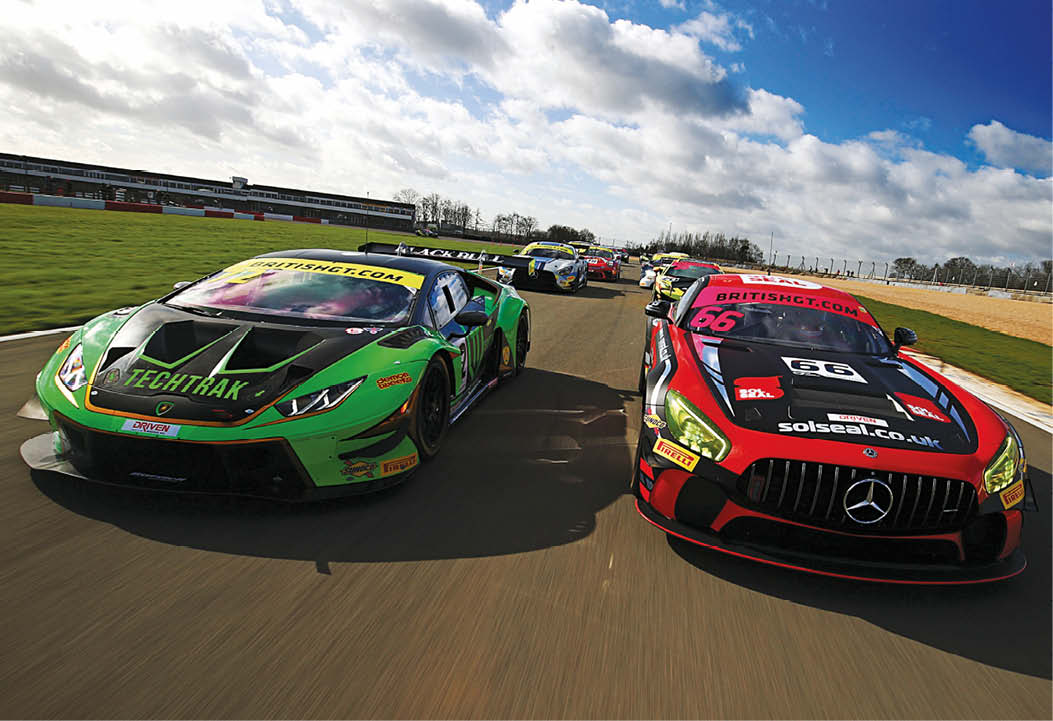 Blancpain Endurance Series: Round 1 April 13-14, Monza, Italy. Monza welcomes about 50 cars for a three-hour contest, with the likes of Lamborghini, Audi and Bentley. The Mercedes-AMG Team Black Falcon defends its 2018 championship win.
Formula E April 13, Rome, Italy
Formula 1 April 12-14, Shanghai, China (1000th race)
IndyCar April 14, Long Beach FL, USA
British GT: Round 1 April 20 & 22, Oulton Park, UK. This year's British GT grid includes 38 full-season entries, a record for the championship. Reigning champion Jonny Adam has a big task to retain his crown, while the GT4 class also features an abundance of quality.
WRC April 25, Villa Carlos Paz, Argentina
Formula 1 April 26-28, Baku, Azerbaijan. Since hosting its first grand prix in 2016, Baku has become a favourite, with chaotic action thanks to its long straights and the incredibly narrow section up the hill, enough for one and a half F1 cars to pass through safely.
Formula E April 27, Paris, France
Peter Auto Tour Optic 2000 April 29-May 4, France. This endurance epic consists of five legs from Paris to Deauville, France. Four circuits – Dijon, Magny-Cours, Charade and Le Mans – are included, with about 240 competitors expected.