Letters
The first time I saw, heard and smelled a Formula One car was at Silverstone in 1967. It was only Friday practice, as the demands of my father's shop meant attending on the Saturday for the race was impossible, that being the busiest day of the week.
As the shop was an all-year operation, this would be our only social time together. The headmaster of my school would always admonish both myself and my father for our unsanctioned day out, but Dad used to tell him I would learn more from a day at Silverstone than I ever would from one at school, and how right he was!
As we lived near the BRM works, that was the team we felt duty bound to support, but seeing Jim Clark and Graham Hill in their Lotus 49s certainly tested my loyalty.
During the day we wandered freely in the paddock, talking to the mechanics and drivers, collecting autographs, even getting to sit in the occasional car.
I have recently retired, so now have the time to re-engage with the sport that firsdt hooked me more than half a century ago. I thought a good starting point would be to go to the launch of the Mercedes 2019 contender at Silverstone, but to my dismay I discovered it was all to take place behind closed doors. Why?
If F1 has become that detached from its fan base (and reality), then I really don't think I can be bothered any more. With there only being scant coverage on 'pauper's television' it is obvious that, for all the talk about 'engaging with the fans', neither Liberty Media nor the teams really give a damn about the 'traditional' fan.
Patrick Limming, Lincolnshire
---
What a mess we are in trying to negotiate our exit from the EU. Why did Mrs May not contact Max & Bernie to carry out the negotiations?
The EU would have then paid us several billion for the next 25 years, Max & Bernie would have then received much-deserved knighthoods.
The Government could use some of the money to develop Brands Hatch into one of the best grand prix circuits in the world, instead of having the worst grand prix circuit in the world.
Peter Stiff, North Yorkshire
---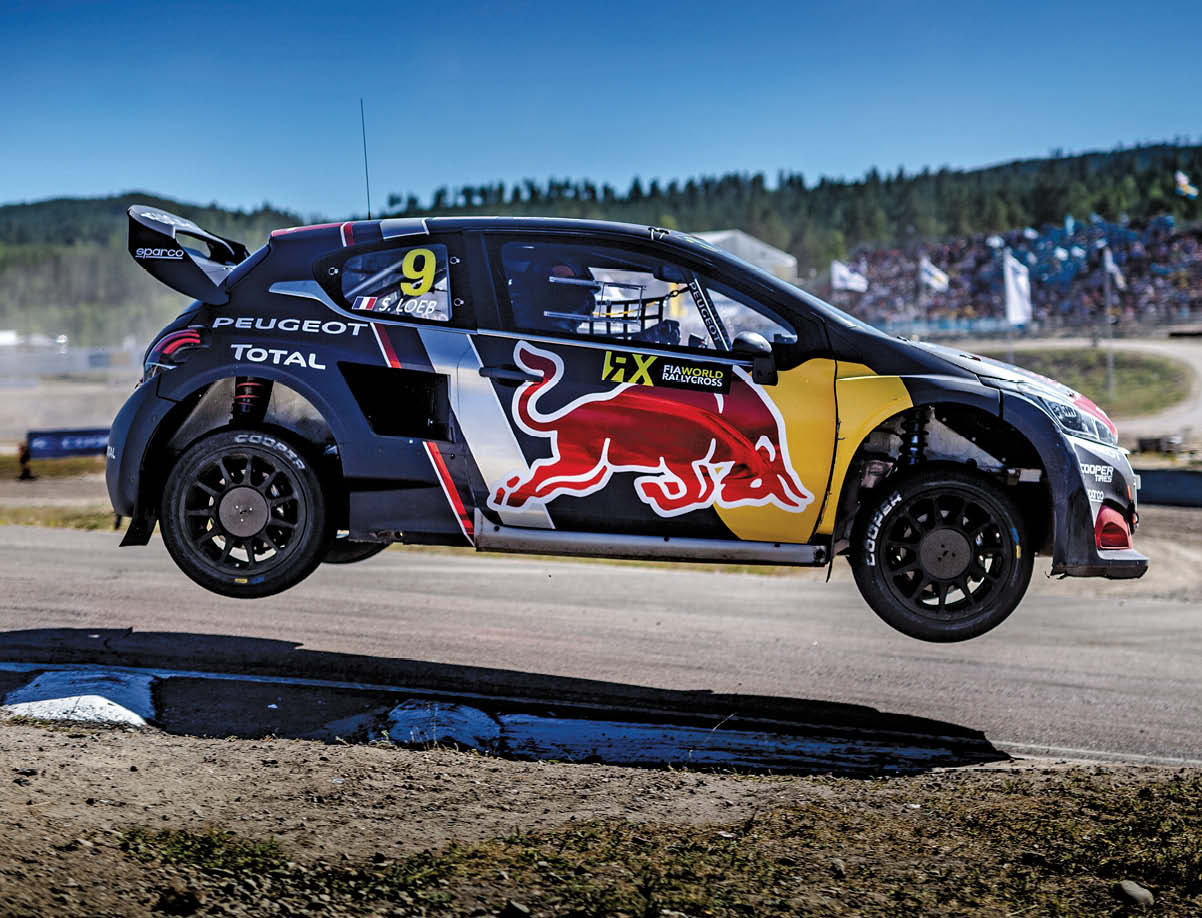 Congratulations on your latest design, the changes included within I consider to be positive. However, I do consider there still to be one very significant omission from Motor Sport.
Quite rightly you continue to have column submissions from recognised experts from the worlds of Formula 1 and motorcycling. But as before, the proverbial blind-eye appears to be shown to the world of rallying.
In Formula 1, a Seb [Vettel] has won four world championships in recent years, while in rallying two Sebs [Loeb and Ogier] have between them won all of the last 15 World Rally Championships! The latter are, I believe, two very special drivers.
I am sure that those who do not follow rallying activity would disagree, but these Sebs (and other top-line rallying participants) are at least the equal of the other Seb (and his fellow top-line F1 participants). Why is it that top rally drivers never seem to be recognised for their undoubtedly supreme driving skills?
Chris Mabon, via email
---
I must take issue with the suggestion that Duns was the birthplace of Jim Clark (Motor Sport, March 2019, page 15). Jim was born in Kilmany, Fife and did not move to the Borders until he was six-years old.
In the same issue, Jeremy Hart expressed the view that Sébastien Loeb "dabbled" in circuit racing, rallycross and the Dakar. If Sébastien understands the meaning of 'dabble', I doubt he would agree. While he had less success in those disciplines than he previously achieved in rallying, I believe that he drove to win in each of them. His efforts were certainly not half-hearted or amateur.
Andrew Bodman, Northampton
---
I am sure we would all love to know the TV viewing figures for the 2019 Australian Grand Prix. Has the sport shot itself in the foot by restricting live coverage to pay TV?
I believe Italian fans were upset by just such a situation – and the audience slumped.
From reading Motor Sport, I get the distinct impression that the current cars are unloved. Ross Brawn needs to supervise a fix – he might be the only one who can.
Francis Wells, via email
---
Jennie Gow's cheery optimism about the 2019 F1 season (April) is totally misplaced if the Australian Grand Prix is any indicator. Fortunately I was able to watch it on free-to-air TV – I'd have been very disappointed if I'd had to pay.
The race was another boring procession and overtaking was virtually non-existent.
I've spectated at grands prix all over the world since 1960, but in my advancing years I've given up on F1 and very much doubt I'll see another exciting F1 race in my lifetime.
What a contrast to the Bathurst 12 Hours, which I attended in February. It was shown in its entirety on free-to-air TV, there was a modest admission charge for access to all areas and an open paddock allowed access to all crews and cars (apart from the apparently precious Bentley team). And best of all, it was an absolute ripper of a race. I know which I'd rather watch…
John Shingleton, Terrigal, Australia
---
Contact us
Write to, Motor Sport, 18-20 Rosemont Road, London NW3 6NE or e-mail, [email protected]