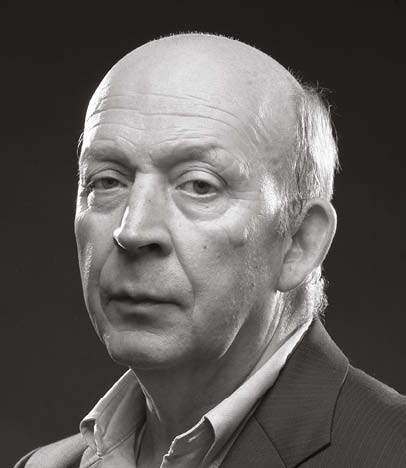 Nigel Roebuck,

F1 journalist
Remembering Imola '94, when the traumas seemed endless, I suppose what comes back to me as much as anything is the hush in the press room on Sunday evening. We typed, as usual, but everyone was drained, wishing to get away.
The drama had begun on Friday, when Barrichello's Jordan somersaulted at high speed, but Rubens suffered only cuts and bruises, confirming us in our comfortable belief that these days a driver could walk away from pretty much anything. After nearly 200 races without a fatality, the thin veneer of safety had gathered many coats.
Saturday, though, swept them away, for in qualifying newcomer Roland Ratzenberger was killed. For many journalists the presence of death at a race track was a new and devastating experience, and for the drivers even more so: only Michele Alboreto had memories of 1982, when Gilles Villeneuve and Riccardo Paletti died.
Particularly affected by the loss of Ratzenberger was Ayrton Senna, who went to the accident scene, and had a lengthy, anguished, conversation with Professor Sid Watkins, to whom he was close.
Sunday morning in the paddock was inevitably sombre, and the impression that normality had been suspended was heightened when a driver [Jacques Heuclin] was seriously hurt in the Porsche Cup race.
"I couldn't shrug off the feeling that we weren't done yet," Watkins said, and many of us were similarly unsettled.
That being so, there seemed almost an inevitability about a startline shunt in the grand prix. Too late for the start to be aborted, JJ Lehto's engine stalled, and when Pedro Lamy's Lotus hit the Benetton it was as if a bomb had gone off. While both drivers escaped unhurt, several spectators were injured by debris.
Round they trailed, behind the ridiculously slow Opel safety car, and when they got the signal to go Senna again led from Michael Schumacher. A demoralised Lehto, who had driven to Imola with his pal Ratzenberger, went to the pits to watch the TV monitor, arriving just as Ayrton hit the wall at Tamburello.
Thinking back, the enormity of the moment was lost at first, in the sense that yet another accident was almost too much to take in. As the red flag waved, everything just felt numb.
We stared at the TV screens, mesmerised by the set of Senna's head, which was upright, not slumped, as one would expect of an unconscious man – but if he were not unconscious, why was he not moving? We willed him to wave an arm, do something, anything…
Then his head moved, causing an audible gasp in the press room. It was almost imperceptible, but enough for some to keep hoping that Ayrton was merely stunned; for others, though, there was something almost ghostly about the moment. "He's dying, isn't he?" someone murmured.
He was. And what made this tragedy different from those gone before was that his life was ending in living rooms around the world. Over the scene a TV helicopter lingered, and if the BBC had the decency to cut to something else, some did not.
Eventually, after Watkins and his team had done all they could, Senna was flown by helicopter to the Maggiore Hospital in Bologna, and the race was restarted. By now everyone's nerves were like piano wires, and still there was a horror to come: in the late laps, as it left the pits – still no speed limit then – Alboreto's Minardi shed a rear wheel, injuring four mechanics. A girl sitting near me began softly weeping.
The following morning, at Bologna airport, I had coffee with Sid Watkins. "After so long without a fatality," he said, "this was the first time the drivers had to confront the situation – but, even allowing for that, I judged Ayrton's reaction abnormal. I told him I didn't think he should race – and that he should think very seriously about racing again ever.
"He thought for a minute or more before eventually saying that… in effect, he couldn't not race. For some time he'd been feeling trapped by every aspect of his life, and I think he'd have liked to step back, but his first two races with Williams had gone badly, and he felt very much pressured that he had to win at Imola…"
Niki Lauda, ever telling it straight, commented that actually more astonishing than the calamities had been their absence for so long. "For 12 years," he said, "God had his hand over Formula 1. This weekend he took it away."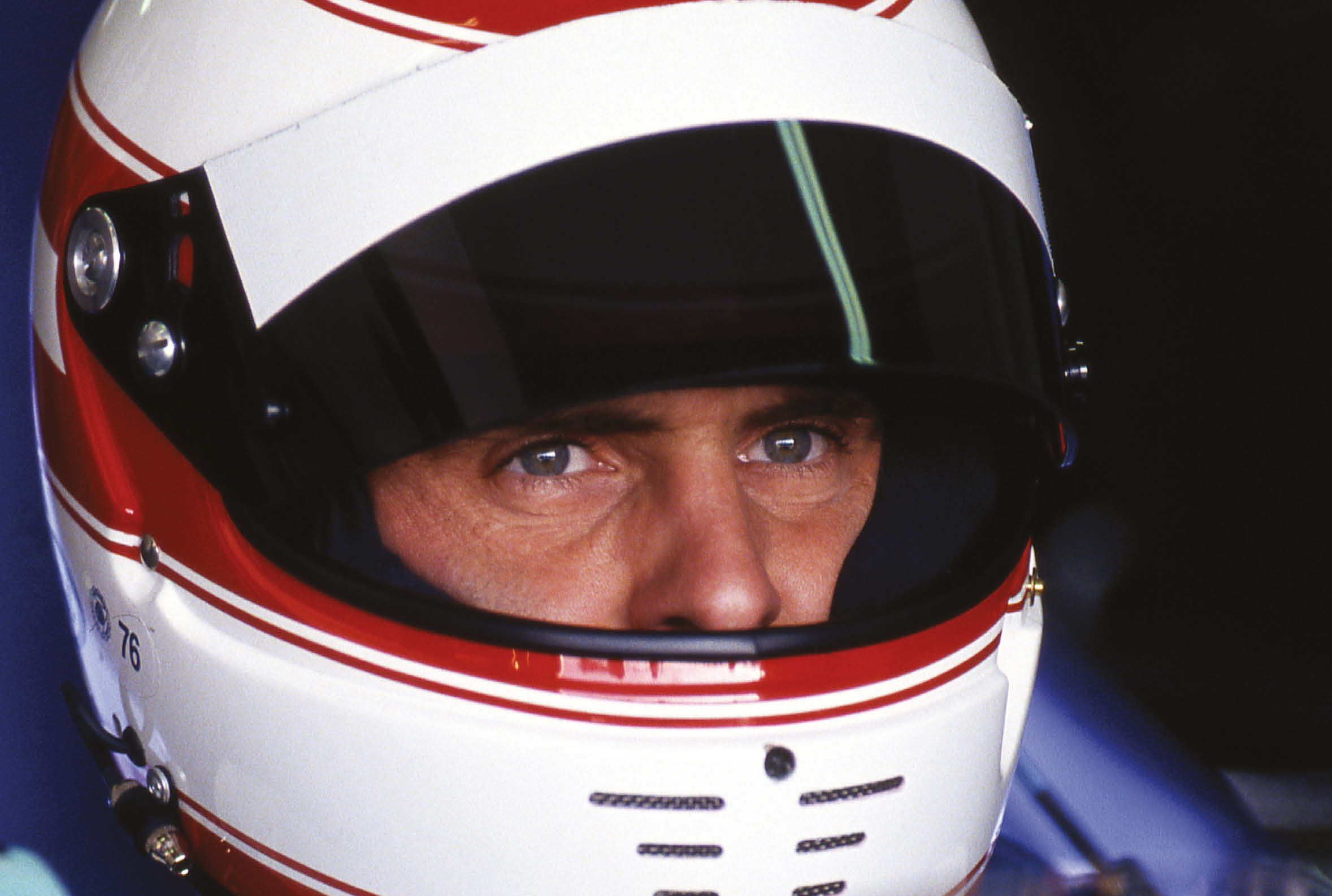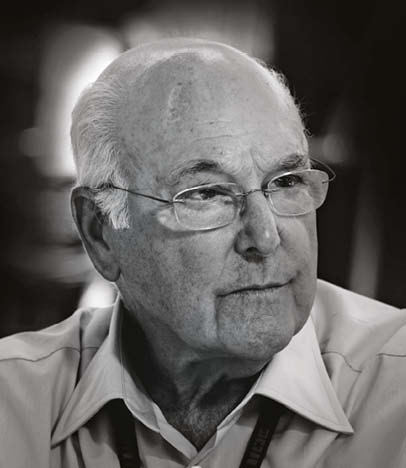 Murray Walker,
BBC TV commentator
"One of the curious things that stands out about that weekend is the pre-race Thursday, when I'd interviewed Ayrton. I'd spent the winter reviewing some old video footage of his 1983 Formula 3 battle with Martin Brundle, during which I had – correctly – been pronouncing his name Ay-air-ton. I decided to go back to doing that for the opening race of 1994, in Brazil, and afterwards received lots of flak from punters. 'Oi, Murray. What's all this Ay-air-ton? What's wrong with Ayrton?' So for round two, at Aida in Japan, I switched back. And then we got to Imola.
"When we sat down together, I obviously wanted to know about his difficult start to the season: Michael Schumacher had two wins and 20 points, Ayrton had thus far failed to finish and didn't have any. I wanted to know what he planned to do about it but the first thing he said was: 'Never mind that, Murray, what happened to Ay-air-ton?' I wondered how the hell he knew – he was always in the car whenever I was talking – but he just smiled and said to me, 'I keep in touch with these things.' His ability to absorb even the tiniest details was absolutely extraordinary.
"On the day of the race, of course, things began badly with a big start-line shunt, followed by the safety car period during which I babbled away for a bit. Then things got going again and Ayrton crashed at Tamburello soon afterwards. My first reaction was, 'Wow, that's a big hit' but I wasn't unduly worried. I'd witnessed Michele Alboreto, Nelson Piquet and Gerhard Berger have huge accidents there and come away relatively unscathed, thanks in Berger's case to rapid response from the fire marshals, so initially I felt no cause for alarm. When they stopped the race, however, and scrambled the medical car, I did begin to wonder.
"It was probably the most difficult moment of my commentary career, because I simply didn't have any information. I couldn't speculate that he was probably OK, nor that it looked very serious, because I simply didn't know and had to try to steer a delicate balance between those two extremes.
"Usually the BBC relied entirely on the host broadcaster for its TV images, but on this occasion – for once – we had a camera of our own at the track, so director Mark Wilkin was able to cut away from the unpleasantness of the accident scene and show teams at work on the grid or in the pits.
"When the race finally resumed, we were still none the wiser about Ayrton's condition. We obviously knew he'd been taken away by helicopter, but it wasn't until the evening that we were officially told we'd lost him. It was a very difficult day in every way."
"The only movement was Senna's head suddenly canting to one side, as if checking his mirror"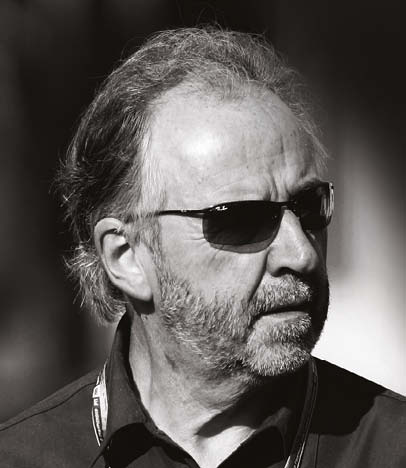 Maurice Hamilton,

BBC radio analyst
"I was in the BBC Radio 5 Live commentary box, acting as summariser for Simon Taylor. Exactly why Senna had crashed, we simply didn't know.
"The first thing to establish is whether or not the driver is okay. Being radio, of course, the commentator needs to paint the picture in words – which Simon did with his customary eloquence without raising unnecessary alarm.
"There seemed little cause for undue anxiety thanks to a relatively undamaged cockpit area, albeit with the driver showing no sign of getting out – which was strange. The only movement we saw was Senna's head suddenly canting to one side, as if checking his mirror. Otherwise the scene was spookily still.
"We will have recounted how Nelson Piquet and Gerhard Berger got away with more severe accidents at the same corner. We will also have reiterated that Ayrton was in safe hands as Professor Sid Watkins and his team went to work. In effect, we were reassuring ourselves as well as our listeners.
"Then my heart sank when a helicopter landed on the track. The standard procedure is to stabilise the driver and remove him to the well-equipped medical centre, followed by a transfer to hospital if necessary.
"Mentally recalling the aftermath of Jochen Rindt's fatal accident at Monza in 1970 and how Italian law dictates it is less problematic to declare death in hospital rather than at a race track, the sight of that helicopter eventually taking off with Senna on board could mean just one thing.
"It was difficult to know what to say. We were talking about Ayrton Senna. This was not possible, surely? In one way it was a relief to have the race restart even though, like everyone else in Formula 1, our interest was perfunctory. Given events of the previous two days, when a wheel came off Michele Alboreto's Minardi and felled a couple of mechanics I remember thinking: 'Dear God! What next? Please stop this!' The rest of the race was simply something to be got through.
"My worst thoughts were confirmed an hour or so later when a bulletin was read out in the media centre. There was a job to be done; reports to be filed; an obituary to write. It's s**t. Just get on with it.
"I was fortunate – if that's the right word. Having 'lost' my hero Jim Clark as a race fan, been at Brands Hatch when Jo Siffert was killed in 1971 and witnessed Tom Pryce's fatal accident during my first race as a professional reporter, I knew all about the sport's dark side.
"But I was not prepared to later find a young catering assistant wandering the paddock in deep distress. She said she didn't know such a thing could happen. Then I realised: 12 years without a race fatality in F1; she had no idea. The exciting world she had become a part of had collapsed around her.
"Strange to say, that moment had a more lasting effect on me. It began to hint at the oncoming tsunami of global reaction."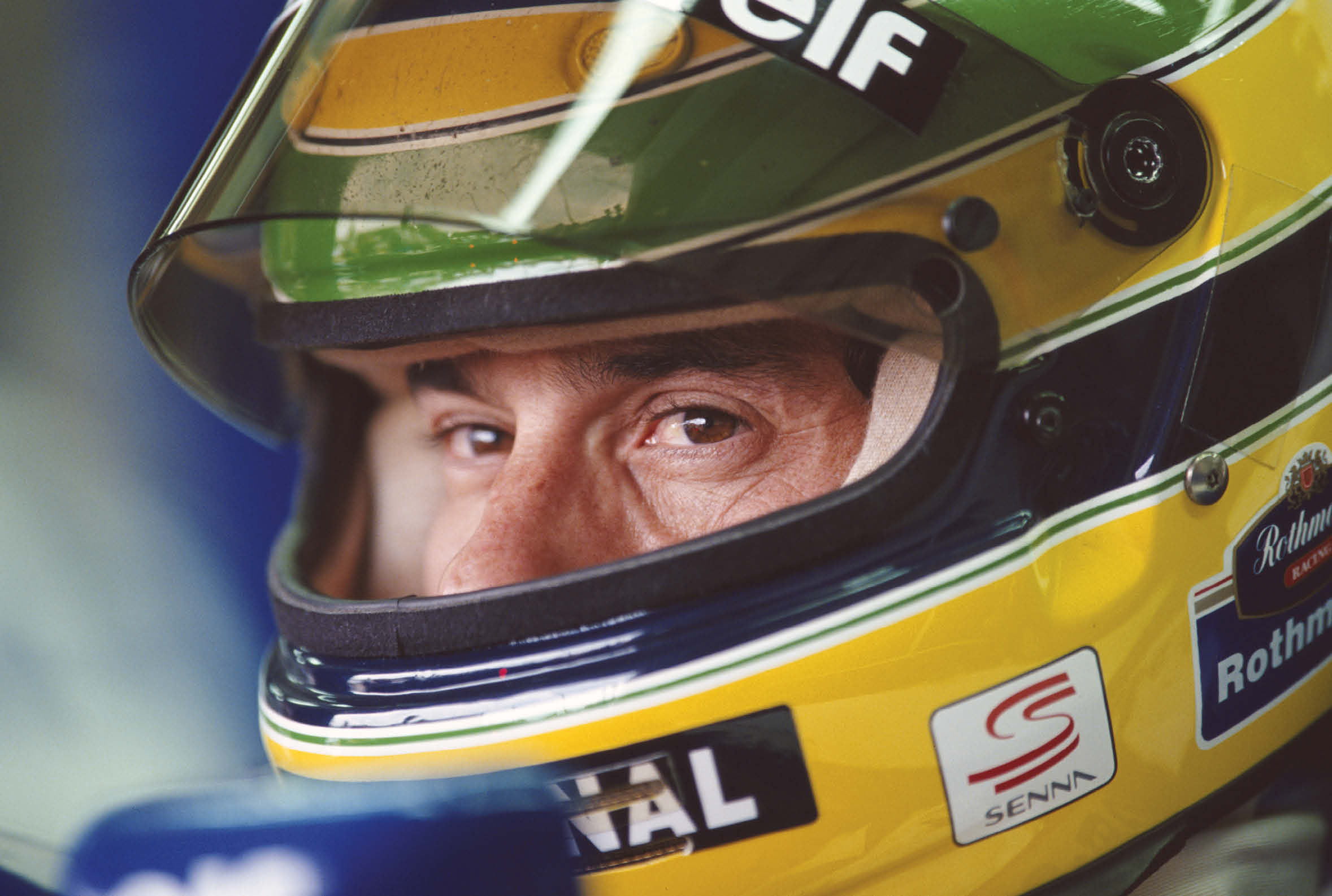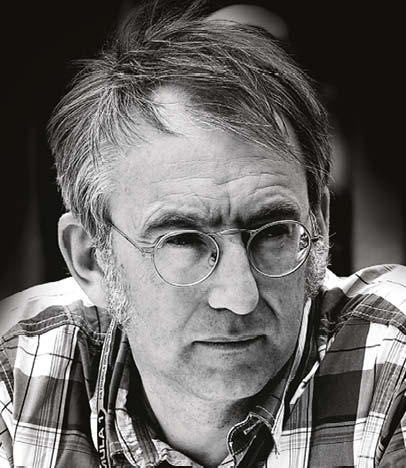 Mark Hughes,

Motoring journalist
"I was the road test editor for a car magazine at the time and had a race programme with Nigel Mansell's TVR/Ferrari dealership in the TVR Tuscan Challenge. I had a Honda NSX on test – the car that Senna had helped develop – in bright Senna helmet yellow. As the TVR race (at Castle Combe) wasn't until the bank holiday Monday, I headed up to the north-east in the NSX to visit my parents and grandparents.
"On the Saturday I was shocked to hear about Ratzenberger, who I knew from British Touring Cars. I met with friends on Sunday and went round their place to watch the race. When Senna crashed and the marshals went to him, then walked away, it was obvious it was more than just a routine accident. I'd been expecting him to climb out. Something other than the impact was responsible for him just remaining motionless in the cockpit.
"The news eventually came and I had a very solemn drive south that evening. I turned up at Combe next day and we had a fuel problem in qualifying. Then on the formation lap to the grid my brakes binded themselves on for some reason. I tried to free them, to no avail, did a very slow first lap and pitted. I lost a couple of laps in the pits – and rejoined. As I came to unlap myself from various cars, no-one seemed in much of a mood to race.
"I then drove home in my Senna-yellow NSX, alone, and it felt a very surreal existence. A few weeks after that drive to visit my family, my grandmother (who I idolised) died suddenly, so that Imola Saturday turned out to be the last time I saw her.
"I was supposed to be sharing the TVR with Mansell that season, but one of the reasons he never raced it was that he was called upon by Williams as a Senna stand-in."
"I belonged to a generation for whom fatalities, although not unknown, were rare"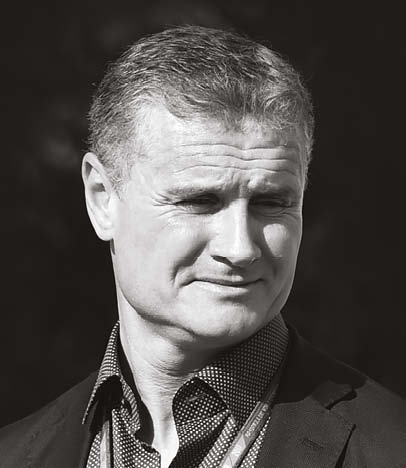 David Coulthard,

Williams reserve driver
"I was obviously close to the Williams team at the time, as official reserve driver, but I wasn't at Imola because I had a clashing Formula 3000 commitment, the opening race of the season at Silverstone – qualifying on Sunday and racing on Monday. I was watching the grand prix unfold on a portable TV, beneath the Avon Tyres awning in the paddock, although it was a while before the full consequences of Ayrton's accident became apparent. Roland Ratzenberger on Saturday, and now this… It was a huge shock to all of us, particularly I think as I belonged to a generation for whom fatalities, although not unknown, were fairly rare, far more so than they had been to Jackie Stewart and his peers.
"One of the things I do recall very clearly is a journalist from The Scotsman wandering up and saying, 'You'll be getting the drive, then', which I thought a touch blunt, but that was absolutely the last thing on my mind. I've always been very proud of the fact that my immediate thoughts, on both days, were for the friends and family of Roland and Ayrton and not even slightly self-serving. At no stage did I call the team to put myself forward for the drive.
"I was pretty much at the last-chance saloon at that stage. I'd already done two seasons in F3000 and had scraped together enough funds for Silverstone, but didn't know whether I'd have enough for the next race in Pau. On the Sunday morning I'd received a fax from Imola – it was signed by Frank Williams, Patrick Head and Ayrton, all of them wishing me well for the weekend. I have it still.
"I finished second in the race [behind Frenchman Franck Lagorce] and the question of raising money for Pau never materialised, because Williams invited me to a test that same weekend at Jerez. I was told I'd be one of several drivers under consideration for the seat, but nobody else showed up. I had a bit of an accident on one run, just before Frank Williams turned up. That's when he told me he'd be putting me in a car for the Spanish Grand Prix at Barcelona, despite the damage I'd just done…"