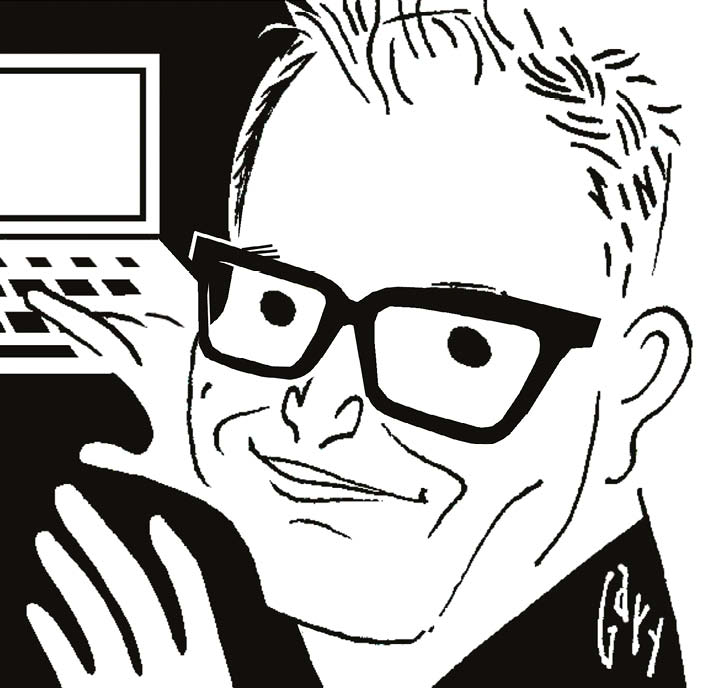 I am not a betting man, unless you count my annual fiver each way on the Grand National at Aintree (a better course, in my opinion, when cars still competed on the far side of the rails), but I was tempted to dip a hand in my pocket last month ahead of the first grand prix of the season.
The Motor Sport office decided to create a sweepstake on which teams would be fastest after qualifying and – based on the reports we had read from testing in Barcelona and, of course, our inside knowledge and racing instinct. As editor it seemed unprofessional not to join in, so I dusted off my wallet and handed over the £2 entry fee.
We scribbled down our predictions. I won't bore you with the intricacies, but I will reveal that everyone apart from our art editor, Damon Cogman, had Ferrari on pole. In reality, of course, Mercedes locked out the front row with Lewis Hamilton setting a record lap and team-mate Valtteri Bottas ultimately winning the race.
You can read a lot into this. That the Motor Sport team doesn't know what it is on about. That we should all have paid more attention to testing. That you should never write off the Germans. But I prefer to ascribe it to our inner fan hoping against hope for a bit of competition.
Just like last year we are all keen to see a competitive Ferrari challenge the Mercedes juggernaut – and it is amazing how logic and experience can crumple in the face of a dose of fervent hope. When we asked Damon why he opted for Mercedes, he said he was amazed that he was the only one to have done so.
It is a desire for competition that is fuelling the current round of talks between Liberty Media, the owner of F1, and the teams. The process started almost a year ago prior to the Bahrain GP, when Liberty outlined new rules for 2021. These included guidelines on simplified engines in order to attract new entrants, a pivot towards placing a greater emphasis on driver skill as opposed to engineering technology and a simplified regulatory process. All fairly broad-brush aims.
The controversy – and the issue that will define the current round of negotiations – perhaps unsurprisingly revolved around money. In order to increase competition between teams, Liberty has committed to introducing a cost cap while maintaining F1's position as the pinnacle of motor sport with state-of-the-art technology. The full details of how that will be achieved were being thrashed out in a meeting of the F1 Strategy Group as this magazine went to press. However, it seems likely that the budget cap will go ahead with a glide path of steadily reducing costs over the next four years, until in 2023 we reach a cap of about $135m.
Will this increase the competition on track and reduce the feeling that it is teams with the biggest budgets rather than biggest brains that win the day? That remains to be seen.
Perhaps by 2023, however, on-track competition will make office sweepstakes less of a one-way bet.
Perhaps our predictions would have been better had we paid more attention to the Motor Sport F1 Preview evening that was held early in March. More than 160 readers bagged tickets to hear our panel of experts comprising Damon Hill, Karun Chandhok and Mark Hughes, a trio hosted by the inimitable Simon Arron.
The event was held at London's Institution of Engineering and Technology, which proved to be a fitting venue. And Mark in particular proved almost uncannily accurate with his line on the Mercedes drivers and the prospect of Bottas stepping up this season: "When everything is going well he is super quick. And when the car is a little unbalanced and Lewis is striving to get everything out of it, you quite often find Valtteri ahead."
But amid their insightful analysis, predictions and technical knowledge, the panel revealed themselves to be genuinely delighted to be among Motor Sport's knowledgeable readers. Karun displayed an encyclopaedic level of knowledge about the sport (at one point acting as prompt for Damon about his performance in the 1993 Spanish GP, which the latter had forgotten). Damon meanwhile revealed a lethal line in self-deprecating wit.
The evening – as well as our recent track day at Goodwood – is part of our goal to offer our readers an increasing number of opportunities to meet the Motor Sport team.
We will, over the coming months, be organising more talks and events that will hopefully appeal to people with a passion for racing and informed discussion.
More than anything, we hope that giving readers an opportunity to become more involved with the magazine will help us ensure that our top-quality content continues to inform, surprise and delight you. Keep an eye out for details and we look forward to seeing you soon.

---
Joe Dunn, editor
Follow Joe on Twitter @joedunn90