Mark Hughes
"The more races that are rescued, the better, but it's not in F1's hands"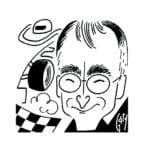 It's Strange times as Formula 1 grinds to a coronavirus-induced halt along with the rest of the world.
The cancellation of the Australian Grand Prix mid-event was swiftly followed by postponements of the immediately-following Bahrain and Vietnam races, China had been called off weeks earlier. Bahrain had been preparing to host the first spectator-less grand prix but, in the end, that precaution wasn't necessary as Ferrari, Mercedes and Renault had all decided they would not take part, nor supply engines, which would have left just the four cars from the two Red Bull teams.
As things stood at the time of writing, the Netherlands, Spain, Monaco and Azerbaijan races had been halted, bringing the total of affected grands prix to eight, and there was little optimism that the following races would happen on their scheduled dates. Limits on crowd gatherings and restrictions on travel seemed unlikely to be lifted in time.