Mat Oxley
'Redding is a bit like a boxer who's fought his way out of the Bronx'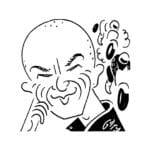 Britain has enjoyed substantial success in the World Superbike Championship during the past three decades: 13 world titles, against none in MotoGP.
The event that prompted the nation's pre-eminence in motorcycling's version of touring cars was the recession of the early 1980s. British riders and teams soon ran out of the money needed to race grand prix bikes in the national 250cc and 500cc championships. Race promoters reacted quickly to the dwindling grids by creating a low-cost series for 750cc road bikes. The Superstock championship used showroom bikes running slick tyres and loud pipes.
When World Superbike – also for 750cc road bikes – was launched in 1988, British riders were ready, while most other nations stuck with their 250 and 500 GP bikes.