Is Ducati using ground effect for more grip in MotoGP?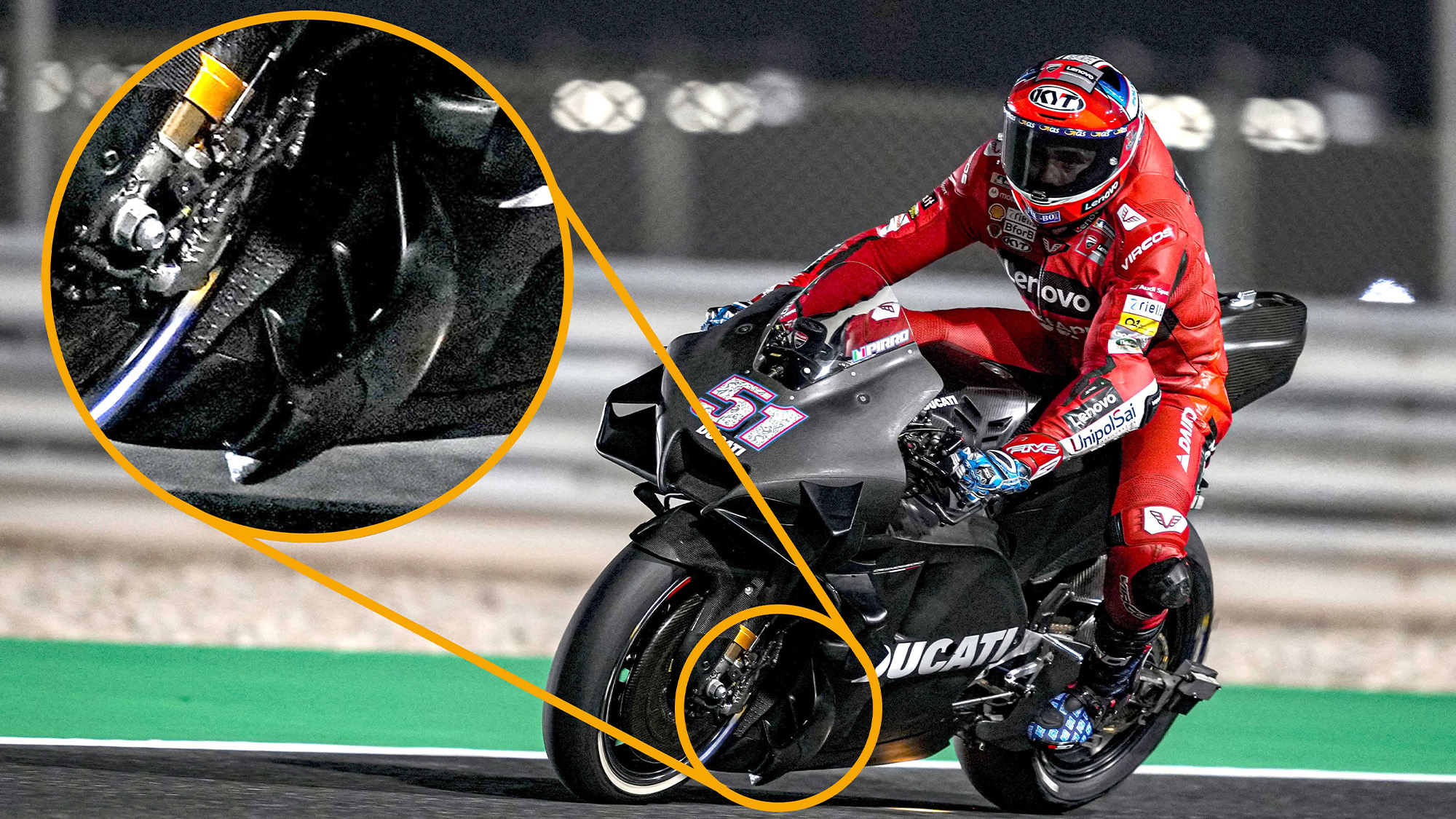 Ducati unveiled its latest Aero at the Qatar tests last month and eagle-eyed observers quickly spotted an unusual design feature that could signal a new front in the battle for two-wheeled supremacy. The new aero features a duct on either side of the lower fairing, taking air that's travelled either side of the front wheel, turning it almost 90 degrees and ejecting it downward. It was featured on the bikes of test rider Michele Pirro and 2021 factory riders Jack Miller and Pecco Bagnaia.
"This is the first time we've seen fairing aero elements so low down and close to the track," said Ali Rowland-Rouse, a motorcycle racer and F1 aerodynamicist. "It's a downwash duct and at high lean angles it's very close to the track, so it produces downforce."
If true and if it appears at the first race, the arrival of downforce in the sport will divide opinion among fans who point to the massive sums spent in F1 and the resulting problems it has caused as a reason not to pursue it. It will also split opinion among rival teams who want to develop technology relevant to street bikes, which does not include extreme aero.