McLaren unveils track-only 720S GT3X
In the true spirit of pushing racing boundaries, McLaren has expanded its motor sport range with the 720S GT3X, which promises to break free of the restrictions of modern sporting categories.
Based on the current 720S GT3, the track-only GT3X offers increased levels of power and performance by not being homologated to any current racing category.
That does bring about the downside that it can't race in much due to its unrestricted nature, but nobody seemed to care when Porsche did a similar thing with its 919 Hybrid LMP1 in order to chase unofficial lap records, or for any of Ferrari's XX track-bred models.
Without GT3 restrictors, the GT3X will be capable of producing up to 710bhp from its 4-litre twin-turbocharged V8, with an extra 30bhp through a push-to-pass system.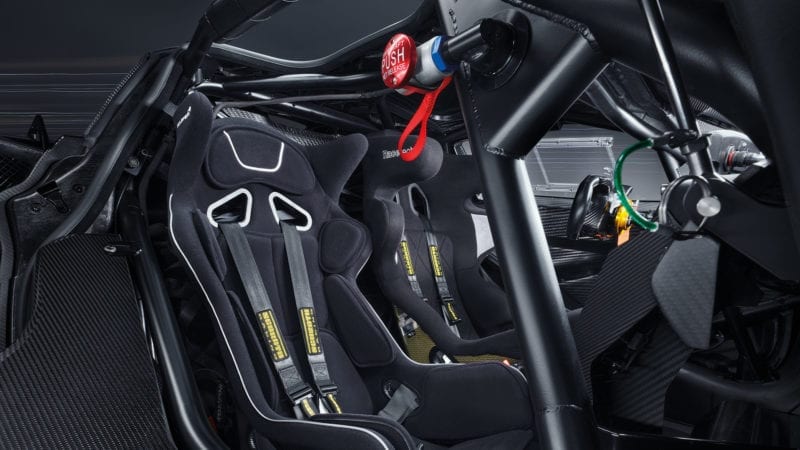 Kerb weight is 1210kg and the car's aerodynamics have been refined. Bodywork is finished in MSO Carbon Black paint with orange pinstriping reminiscent of McLaren's 1960s Formula 1 cars. As part of the package, factory technicians will be on-hand to support GT3X owners whenever the car runs.
McLaren Customer Racing director Ian Morgan said: "Due to GT3 balance of performance requirements the 720S GT3 has to run with considerably less power than the road-going 720S variants. The brief for this project was to unleash the full potential of the GT3 car using massive power increases to fully exploit the aerodynamic and chassis dynamics of the car. Additionally, the car is capable of carrying passengers thanks to a redesign of the rollcage."
McLaren hasn't yet revealed the price.