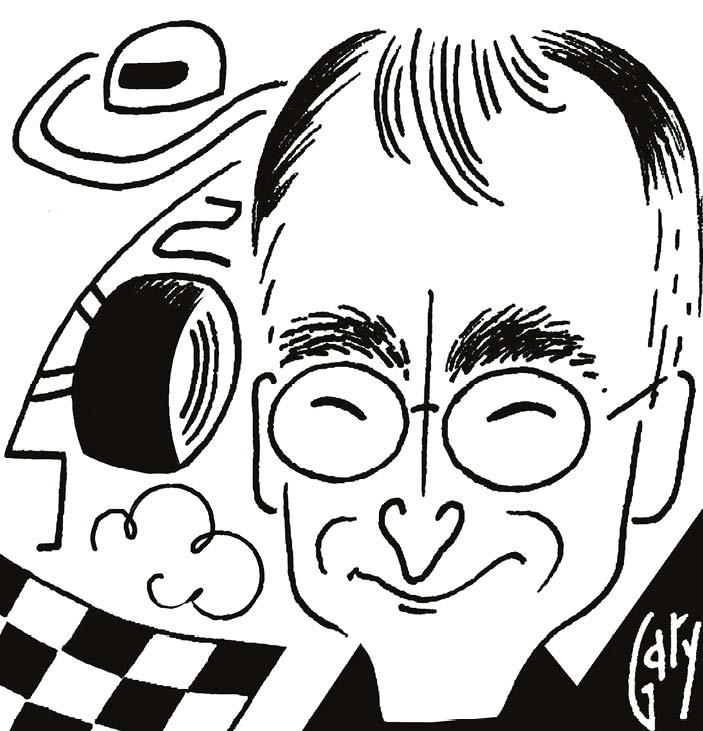 It was a reference to what had gone down in qualifying when Ferrari sided with Sebastian Vettel over Leclerc's less than full assistance in repaying the tow favour to Vettel during the crazy timed-out final laps of Q3 in Italy.
The parallels between what happened inside Ferrari at Monza and at McLaren in Hungary 2007 are quite striking. In each case, a young driver whose junior career had been underwritten by the team broke out of the role of grateful protégé to fight his own corner. Even if it meant pulling a fast one over his multiple world champion team mate and taking censure from the team for doing so. A victorious performance in the race the following day brought forgiveness – and a decisive swing towards the youngster in the internal dynamics of the team. In both cases, they were essentially making the team their own. Ruthless behind the innocent fronts in both cases.
Just like in 2007, it was an internal team policy of alternating favours in qualifying that triggered the controversy. In Hungary 2007 it was Fernando Alonso's turn at McLaren to lead the Q3 burn-off laps. Remember those? Back then, the cars would qualify with whatever fuel load the team had decided it would run for the first stint of the race. But you were allowed to replenish after qualifying according to how many laps you had run in Q3, at a predetermined fuel weight per lap. So the cars would 'fuel burn' for a few laps before coming in for their new tyres near the end of the session, then go for a time. To make it fair, the drivers would go out together and complete the same number of fuel burn laps. But to create the required 12sec gap between them as they pitted for their new tyres (so that the second car wasn't delayed), the lead car would run the fuel burn laps at a faster pace than the following car and would be fuelled slightly heavier to allow for the greater consumption of running faster. So, for a given first stint fuel load, the second car, running 2-3sec slower, would run lighter in the burn-off, so that when both were replenished the weight would be re-equalised.
It was Alonso's turn to lead the burn-off and so he was fuelled heavier than the rookie Lewis Hamilton. Except Hamilton had concocted a plan with his engineer. He made sure he got out of the garage before Alonso – against the team plan – and sat ahead of him at the end of the pit lane. When the green light came on, he didn't pull over and wave Alonso through. Instead, he went haring off into the distance, using as much fuel as possible. Alonso instantly knew what Hamilton's game was. Starting lighter, he'd still be lighter at the end – and so would likely be able to take pole position. So Alonso came in one lap early. Meaning, of course, that he was now back in front. He waited even after his tyres had been changed, even after Hamilton had arrived on his tail waiting to be serviced. They couldn't service Hamilton until Alonso moved out the way. Which he refused to do – until there was just enough time to get out there and get to the chequer to begin his qualifying lap. Hamilton meanwhile could not do so – and so had to rely on his earlier time.
"Ron Dennis radioed to say 'That's what happens when you don't do as you're told'"
Ron Dennis was furious. His drivers had gone feral and he'd lost control of them. Hamilton had assumed Dennis had orchestrated Alonso to stay stationary in order to punish him for his burn-off trick. He'd done nothing of the sort – Alonso had acted on his own initiative. So as Hamilton failed to make the line before the chequer and Dennis had radioed, 'That's what happens when you don't do as you're told!,' Hamilton took that as confirmation of his suspicions and replied with some very fruity and disrespectful language. Alonso subsequently had his pole time disallowed for impeding another competitor, putting Hamilton on pole, the basis for a race-winning drive the following day.
Hamilton had already cleared the air with Dennis before delivering a victory on the Sunday. "I apologised and said it wouldn't happen again," said Hamilton. "Ron said he respected my views and that what I had done was better for me and that he understood it was part of my personality." Alonso, meanwhile, had unwisely tried to force Dennis into supporting his championship campaign over Hamilton's. From that moment, Hamilton was the focus of attention at McLaren and Alonso was on borrowed time at Woking.
It was an extraordinary sequence of events. But read the Monza race report in this issue (page 32) and see the main parallels 12 years later. Again, it was a qualifying time-out situation. Again the junior driver – in this case at Ferrari – had not kept his side of the bargain. Again the senior driver – and the team – was furious about it. Again, the junior driver had assertively demonstrated his willingness not only to fight his corner in his efforts to be top dog, but even to initiate the fight. Even over a multiple world champion team mate. Again, the junior driver just let all the controversy simply wash over him before he delivered a perfect drive to victory the following day. And all was forgiven.
Since he began covering Grand Prix racing in 2000, Mark Hughes has forged a reputation as the finest Formula 1 analyst of his generation
Follow Mark on Twitter @SportmphMark
---
DIGITAL EXTRA