Product of the month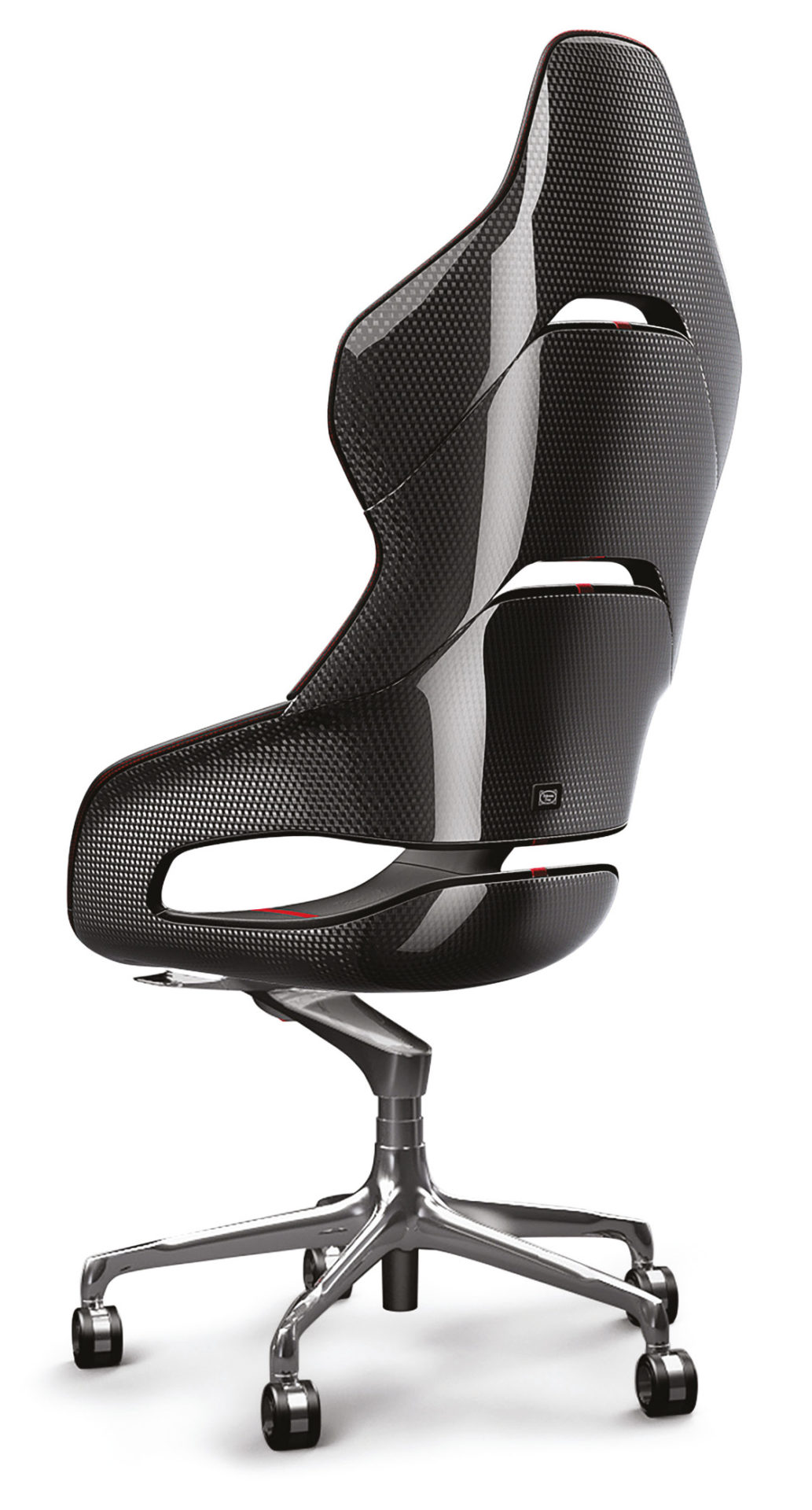 Ferrari is no stranger to exotic marketing spinoffs, but this design collaboration is one of its more unusual projects. The Prancing Horse has teamed up with luxury Italian furniture firm Poltrona Frau to create this run of Cockpit office chairs, which are modelled on the interior styling of Ferrari's road car range.
The process was overseen by Flavio Manzoni – Ferrari's head of design – and two different models are on offer. The President, described by Poltrona Frau as "the managerial model" features the higher backrest, whereas the Executive – which could otherwise be known as the common-as-muck model – has a lower, more narrow backrest.
Both models feature a carbon fibre external shell and are covered in fine leather in the best-selling shades of Ferrari's current options list. The swivel base is designed to resemble the mechanical elements of a steering wheel and can be finished in either polished or matt aluminium. They're not cheap though…
President €10,000, Executive €7500, poltronafrau.com
---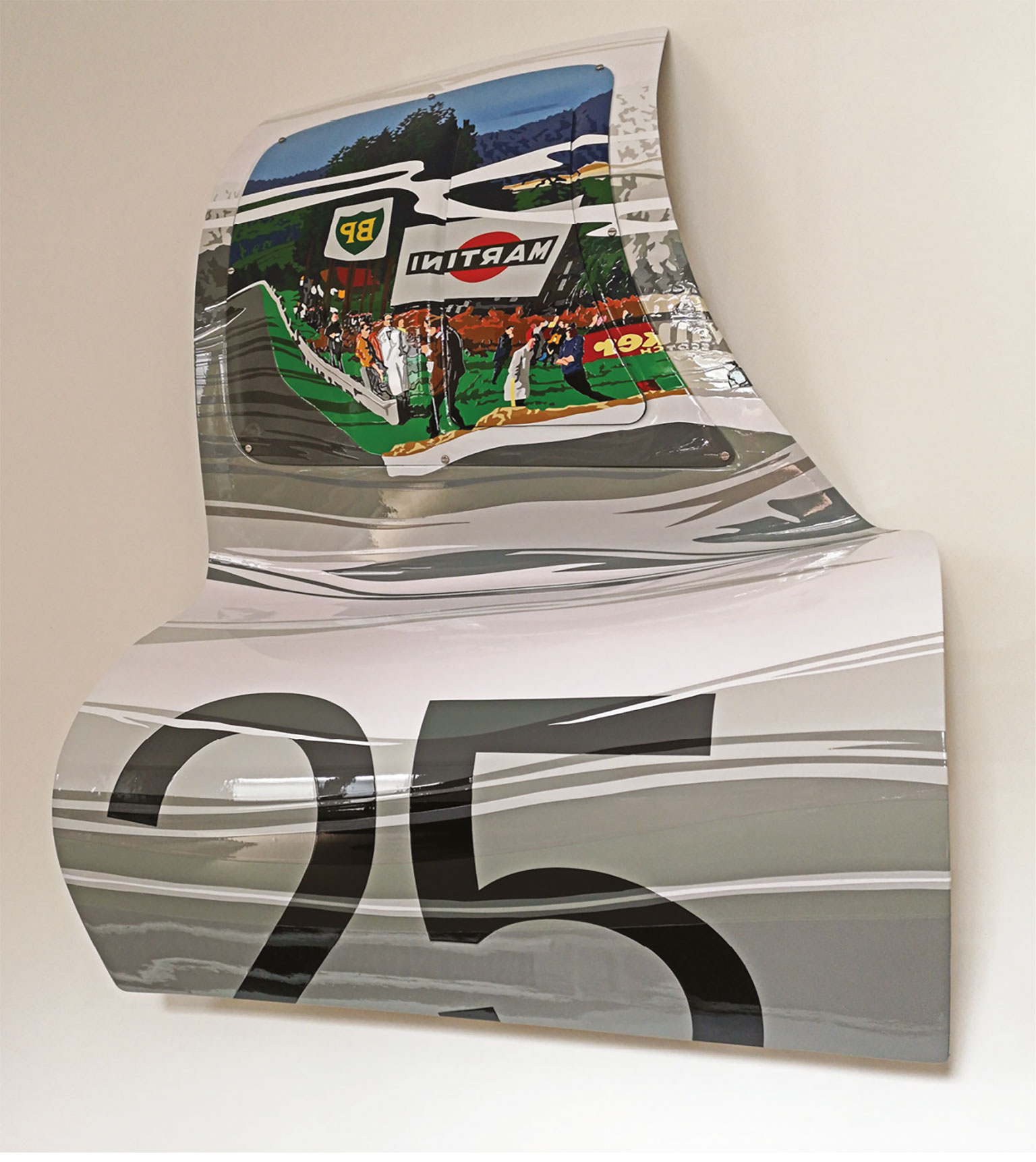 Joel Clark 3D sculpture
These beguiling works of art are the kind of thing you'll look at repeatedly and notice something new each time. Artist Joel Clark takes replicas of a door or body panel from a notable car, and applies vinyl on top to create the distorted reflections that would have been seen on the real things in period, from images to streaks of light used to convey the feeling of speed. This is our favourite, using a Porsche 908 door and coloured vinyl to reflect the scene of the La Source hairpin from the 1968 Spa 1000km.
£2550, historiccarart.net
---
Williams front wing coffee table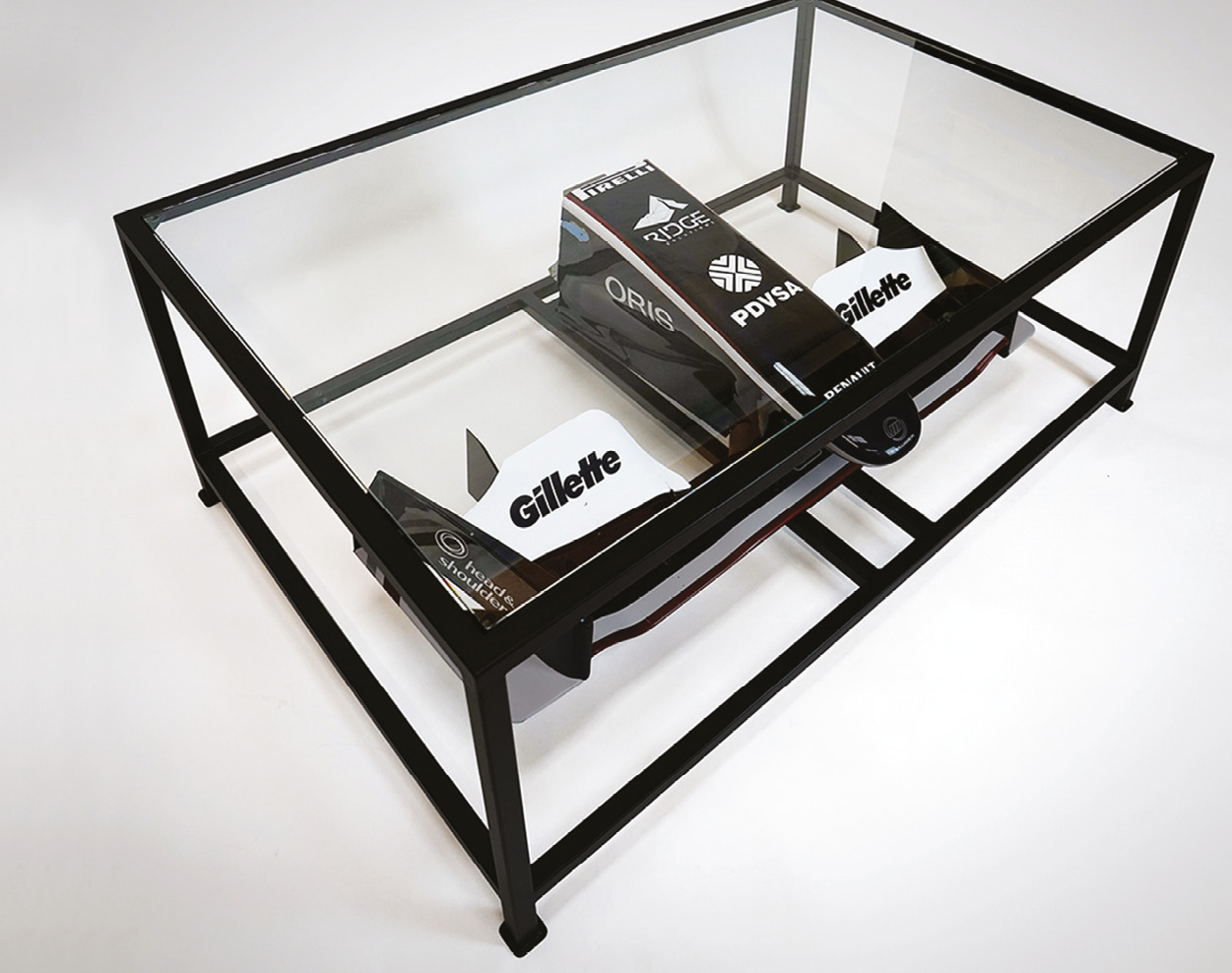 If your current coffee table is lacking in downforce, then consider this officially licensed offering from Williams, built around a repurposed wind tunnel model. The wing is 60 per cent scale and was originally part of Williams' wind tunnel model used to develop the 2009 FW31 cars, which were driven by Nico Rosberg and Kazuki Nakajima. The model has since been liveried with the design of the 2011 FW33 cars – of Rubens Barrichello and Pastor Maldonado. Comes complete with a certificate of authenticity from the team.
£9500, mementoexclusives.com
---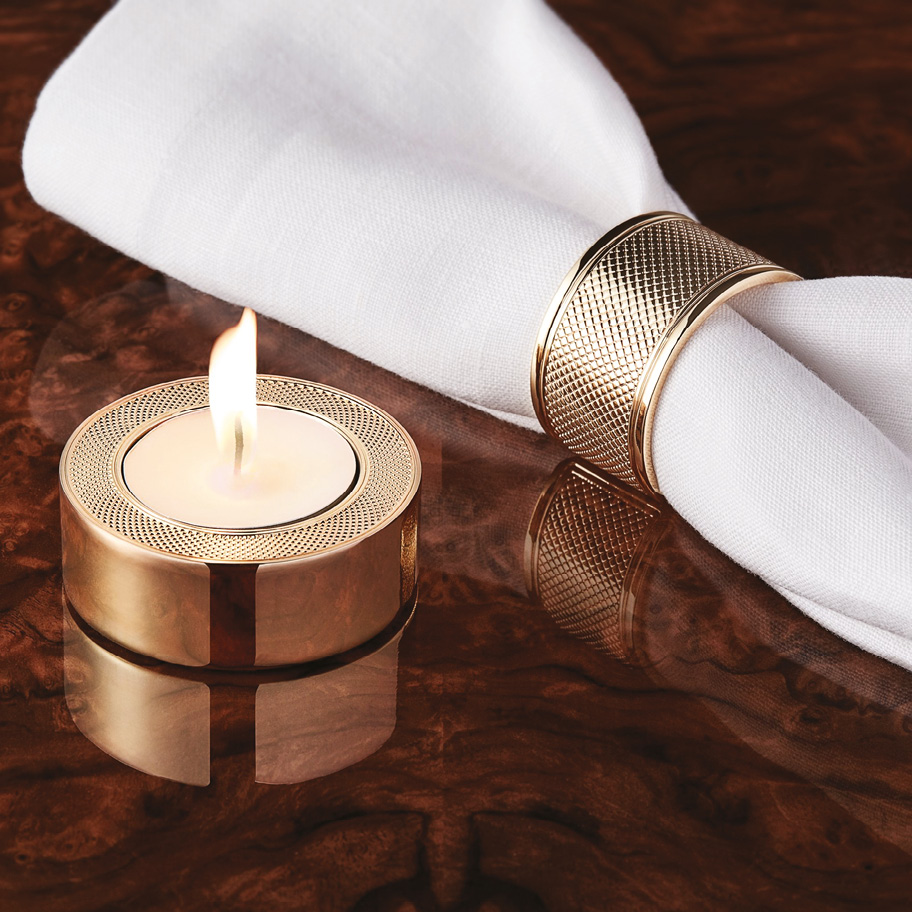 Bentley Centenary Napkin Rings
You can imagine the board meeting now. Design department meets directors over lunch in a swanky restaurant to discuss product tie-ins to celebrate Bentley's 100th birthday. The table is immaculate, barring some unsightly furled napkins… bingo!
Of course, what the firm needs is a set of gold-plated napkin rings! Sold as sets of two, each has the traditional Bentley Knurling pattern on the outside surface and a laser-engraved Bentley logo inside. There's also a matching centenary tealight candle holder, as presumably the restaurant they met in also had a power cut.
Napkin ring twin pack £85, Tealight holder £44, shop.bentleymotors.com
---
Retro Honda jackets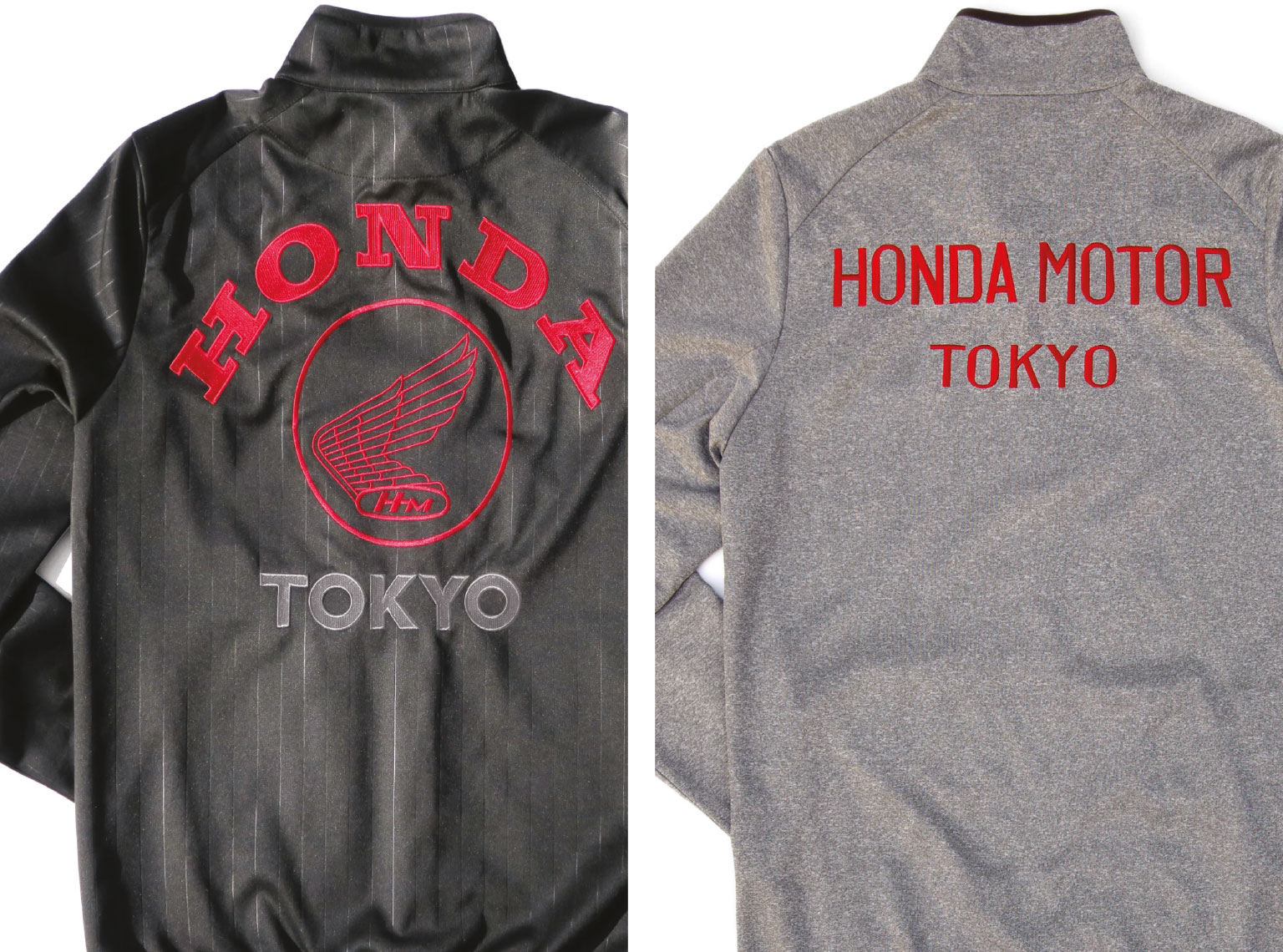 Honda has a long and illustrious relationship with motor racing, both on four wheels and two. As a way of celebrating its fuel-soaked lineage, Honda has commissioned this new line of heritage clothing in partnership with Vintage Culture Style. There's T-shirts, jumpers and jackets. Our pick would be these classic soft jackets, the black one being styled on vintage mechanics' overalls and the grey one being a recreation of the classic Honda Motor Tokyo jackets worn by drivers and riders of a bygone era.
From £65, vintageculturestyle.com
---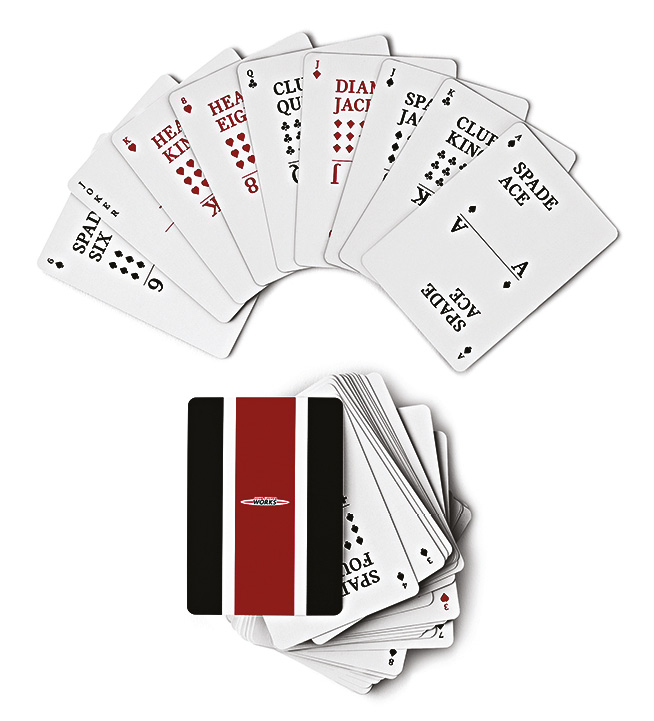 MINI JCW Playing cards
Arguably the funkiest set of automotive-themed playing cards we've seen this month, this Mini JCW deck certainly offers something to liven up your poker nights, or even a simple game of snap. Each card features a twist on the traditional design, and the deck comes complete with a Nappa leather holder, embossed with the JCW logo.
£35, shop.mini.co.uk
---
Memorabilia: Motor sport teapots
Enhance your brew with these teapots steeped in racing history. Yes, really…