October 12-13,

Brands Hatch, Kent, Great Britain
There are few finer sights in British motor sport than standing in the woods at Brands Hatch, watching a roaring pack of race cars haring into view, and with all of the aural delights that brings echoing between the trees around you.
Use of Brands' GP loop is very heavily restricted during the year – track owner MotorSport Vision can only use it for 20 days all season due to local noise restrictions – so when you get the chance to take a wander into the Kentish woods to watch cars, it always gives you a special feeling.
Having hosted big events like the DTM, British GT and Blancpain GT so far this year, the longer track signs off for 2019 with the tense three-race showdown for the British Touring Car Championship, and it's set to be a belter of an event.
Colin Turkington, Andrew Jordan and the West Surrey Racing-run Team BMW spent the first half of the year looking near-unbeatable as Turkington chases his fourth BTCC crown and Jordan his second. However, since the start of the second half of the year the new BMW 3 Series has had its turbo boost trimmed, and that's changed the picture somewhat.
We're likely to see a four-way title fight arrive at the finale, with Team Dynamics Honda's Dan Cammish and BTC Racing's Josh Cook both also at the sharp end.
One thing is for sure, you won't want to miss the 32-car grid running door-to-door down Dingle Dell with nothing to lose.
Local Knowledge
HOW TO GET THERE Set your sat-nav for DA3 8NG, or alternatively you can find the circuit well signposted off both the M25
and the A20 in Kent.
ALSO GOING ON MSV always has you covered for off-track entertainments, with big car displays planned, a funfair, go karting and various trade stalls and shops
DON'T MISS Get yourself out into the woods! The Brands Indy Circuit may offer great viewing, but 'out the back' it feels like a totally different circuit. Take a wander through the rally course (check it's not being used first!) and find yourself out by Sheene Curve and Stirlings Bend for a great up-close view.
---
DIGITAL EXTRA
---
More September Events
NASCAR Dover, USA. October 3-5
WRC: Round 12 Llandudno, Wales. October 3-6. The World Rally Championship returns for Wales Rally GB with a title battle between Toyota's Ott Tänak, Citroën's Sébastien Ogier and Hyundai's Thierry Neuville. The National event this year features our own Dominic Tobin…
DTM Hockenheim, Germany. October 4-6
WEC: Round 2 Shanghai, China. October 4-6. It seems like the World Endurance Championship has only been away for five minutes, but the grid heads to Fuji just a few weeks after the first round at Silverstone. Toyota dominated there, but the GT battle is as tight as ever.
Moto GP: Round 15 Buriram, Thailand. October 4-6. The Chang Circuit, otherwise known as Buriram, is one of the lesser-used tracks, but provides great views and a tricky test. As Marc Márquez continues his march to another title can Álex Rins surpass Andrea Dovizioso for second?
IMSA Road Atlanta, USA. October 9-12
Aussie Supercars Bathurst, Australia. October 10-13
Formula 1: Round 17 Suzuka, Japan. October 11-13. F1's trip to Suzuka always throws up drama. Considered as one of the best tracks on the calendar – and one of the only remaining ones to truly test the limits of modern grand prix machinery – it's always worth a watch.
MotoGP Motegi, Japan. October 18-20
WRC Spain. October 24-27
Formula 1 Mexico. October 24-27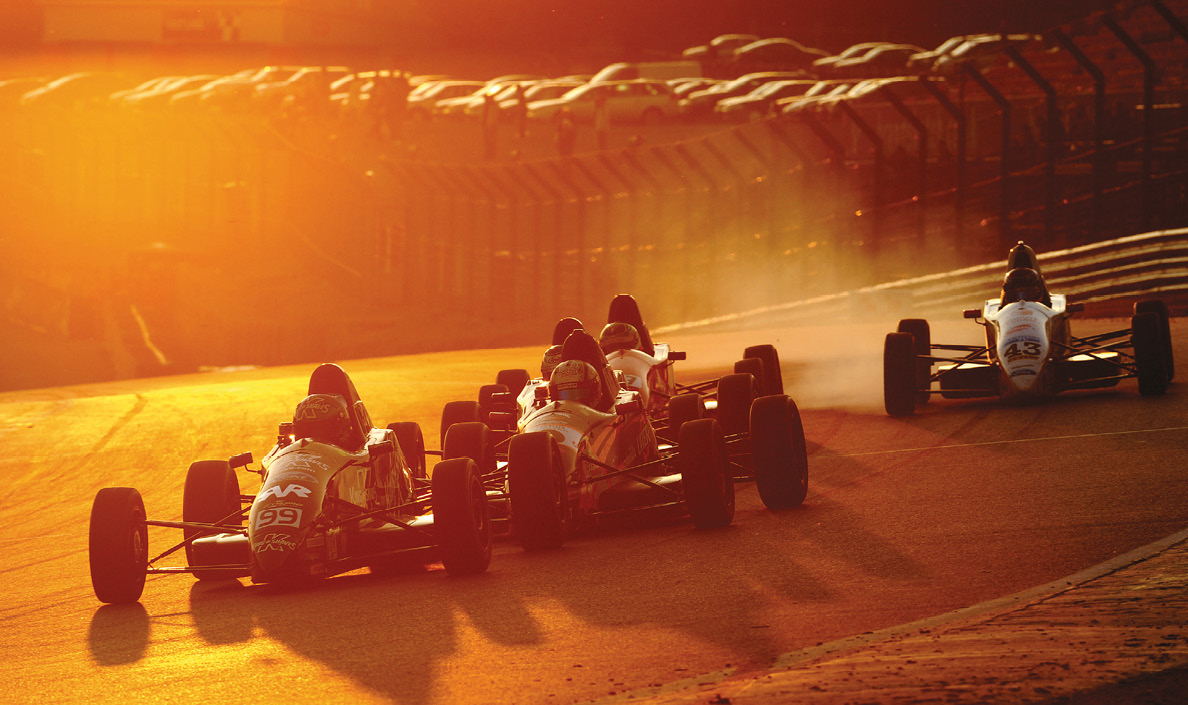 Formula Ford Festival Brands Hatch, UK. October 26/27. Hot on the heels of the BTCC finale comes Brands' second big event this month. The Festival enjoys over 50 years of heritage – 48 of those at Brands – and brings the best FF1600 racers out for the knockout contest.