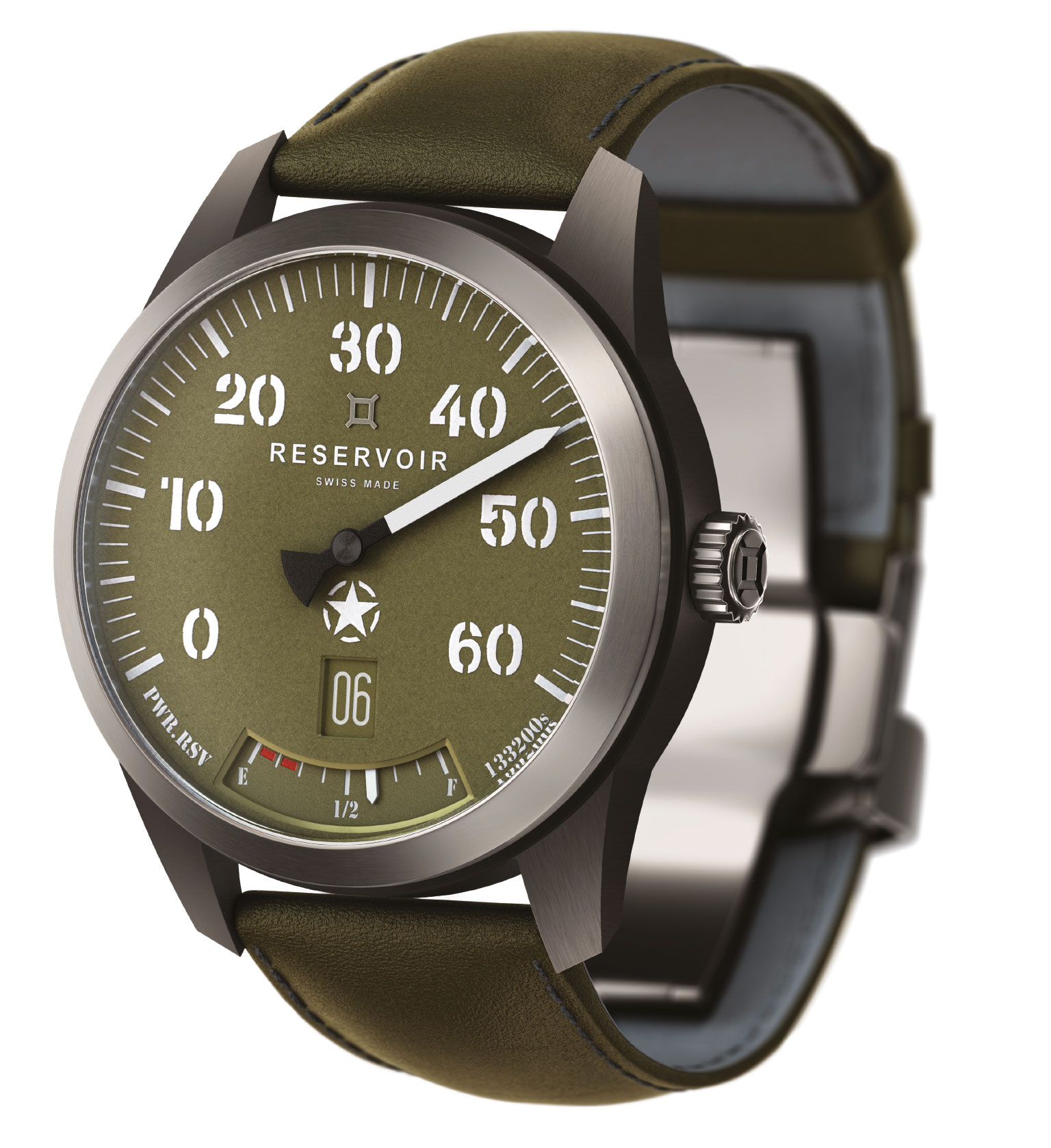 Launched in 2017 by former HSBC banker François Moreau and staffed by a clutch of former Rolex and TAG Heuer employees, its initial collection of well made and imaginative retrograde hour watches was inspired by the distinctive speedometer used in the original Mini – but the brand has now expanded its offering to include designs based on aircraft cockpit instruments and a model that mimics the pressure/contents gauges found on SCUBA diving air tanks.
Its latest pays tribute to the significant role played by the legendary Jeep in the D-Day landings of June 6, 1944.
There can be few car enthusiasts who are not familiar with the Jeep, which emerged in 1940 as a classic example of form following function after the U.S. Department of War invited 135 motor manufacturers to tender their designs for a light, all-terrain, four-wheel-drive vehicle.
But the time frame was so short that just two firms pitched, Willys Overland and American Bantam, with Ford being kept close should its vast production capacity be needed. Initially, American Bantam landed the job and commissioned designer Karl Probst to conceive and present a suitable prototype, which he did within the Department's prescribed deadline of 49 days – the result being the Bantam Reconnaissance Car that became known simply as the Jeep.
More than 2,700 BRCs were made, with most sent to the British Army – but American Bantam's inability to build the large numbers required resulted in the blueprints being handed to Ford and Willys Overland so full-scale production could get underway. With both Willys and Ford both having input, more than 637,000 were built by 1945.
Reservoir's Battlefield D-Day watch captures the look of a typical military Jeep with a 'sand-khaki' dial highlighted with a white, stencilled minute scale and a U.S. Army star. The retrograde time display features an hour window at the six o'clock position, beneath which is a petrol gauge-style power reserve indicator for monitoring the state of the ETA automatic movement. You can have a leather strap as well as a more authentic-looking nylon 'NATO' type.
Next year, Reservoir will expand the Battlefield collection with two further pieces named 'Midway' and Tobrouk, with a proportion of profits from the latter being donated to a war veterans' charity.
Reservoir Battlefield D-Day. £3,800
---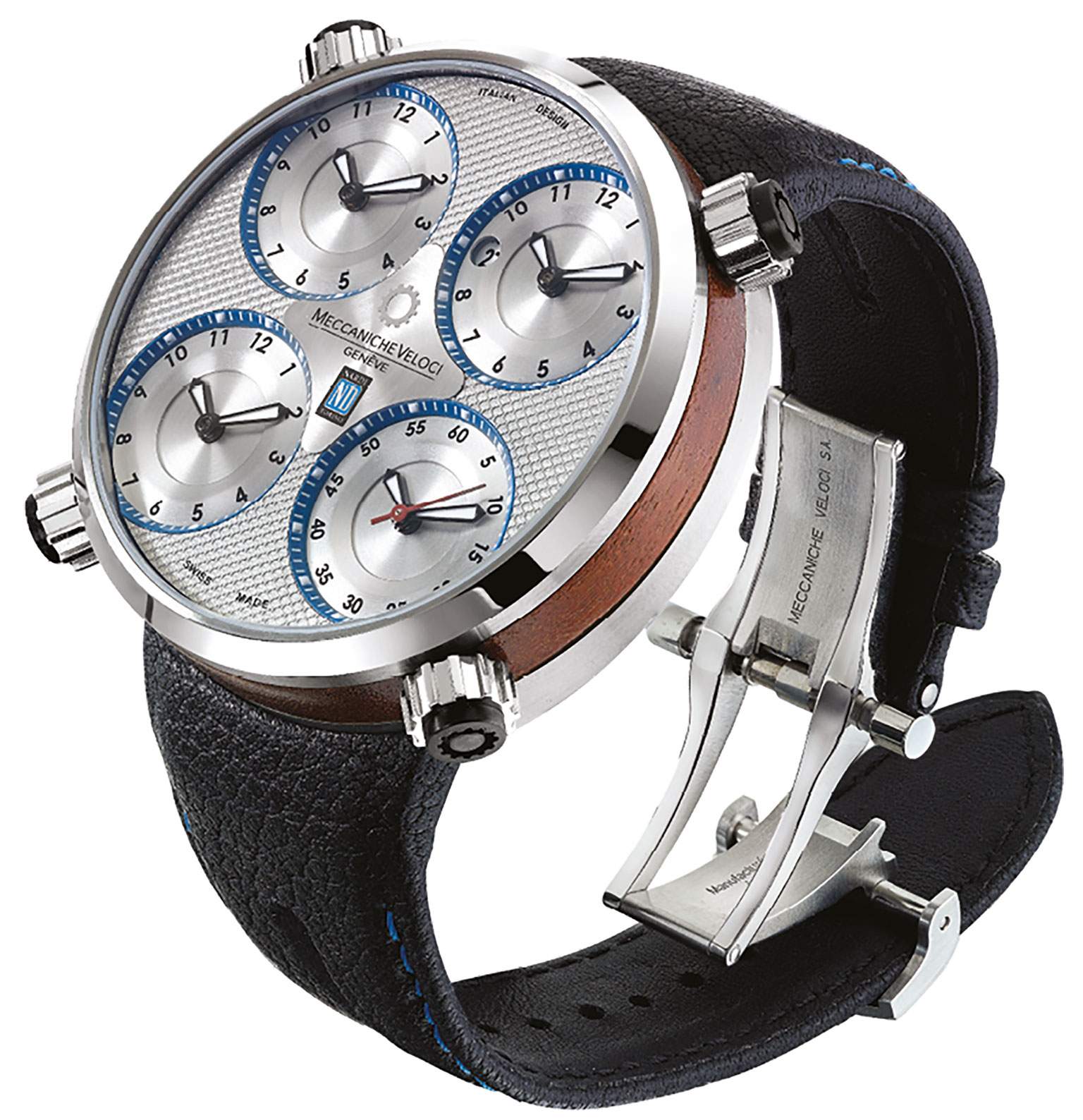 Automotive-inspired watch brand Meccaniche Veloci was founded in Milan in 2006, its first product being the radical-looking QuattroValvole featuring a dial set with four individual subdials – inspired by the inlet and exhaust valves of an engine's combustion chamber. This Nardi Edition is a collaboration with steering wheel brand Nardi and features a titanium case set with a band of Nardi-style wood. Just 50 will be made.
Meccaniche Veloci Nardi Edition, £8,200, meccanicheveloci.com
---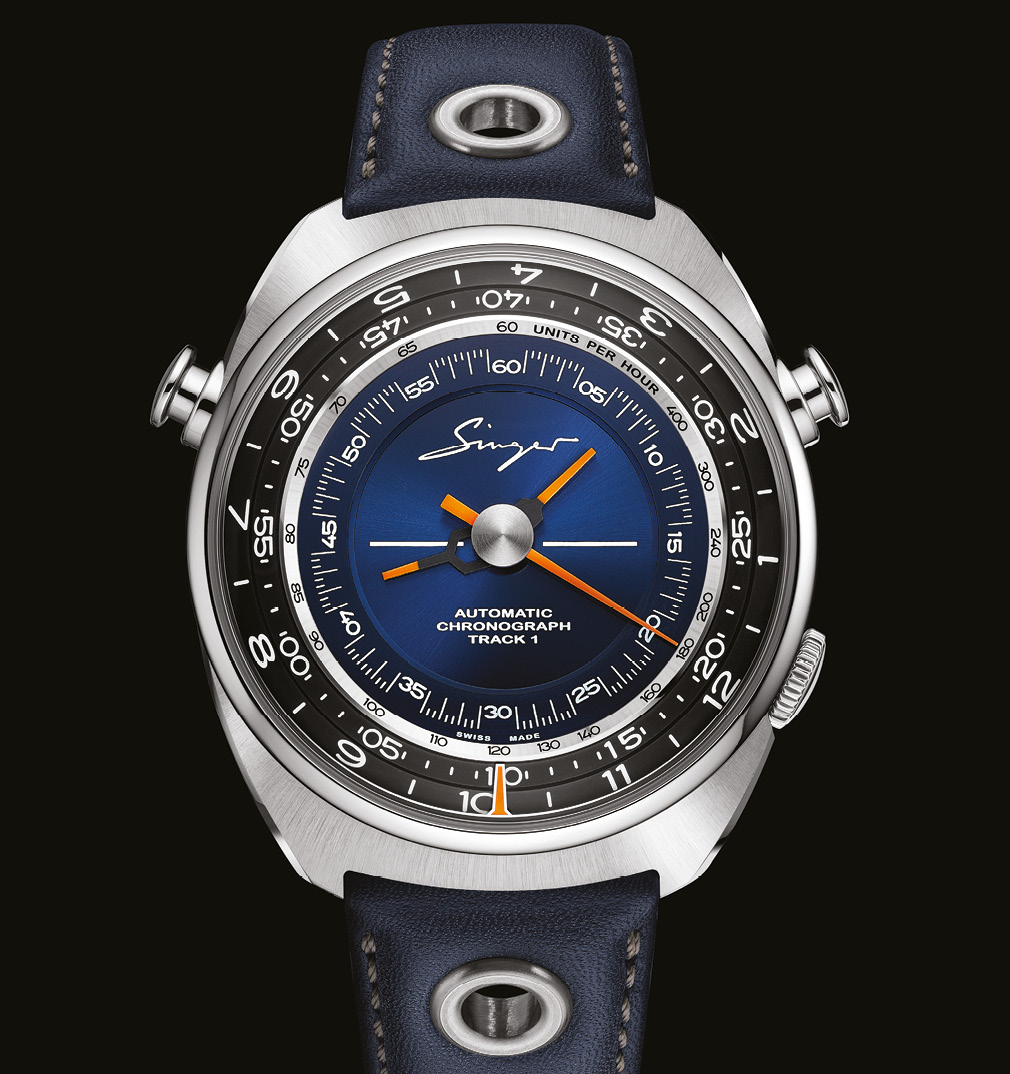 Although only in its second year of production, the high-end brand formed through a collaboration between rock musician Rob Dickinson's California-based Singer Porsche upgrade business and one-time Panerai designer Marco Borraccino has attracted a global following – and now it has a UK outlet in Mayfair's Berkeley Square. To mark it comes this 50-piece London Edition of the Track 1.
Singer Reimagined Track 1 London Edition, £37,000, singerreimagined.com