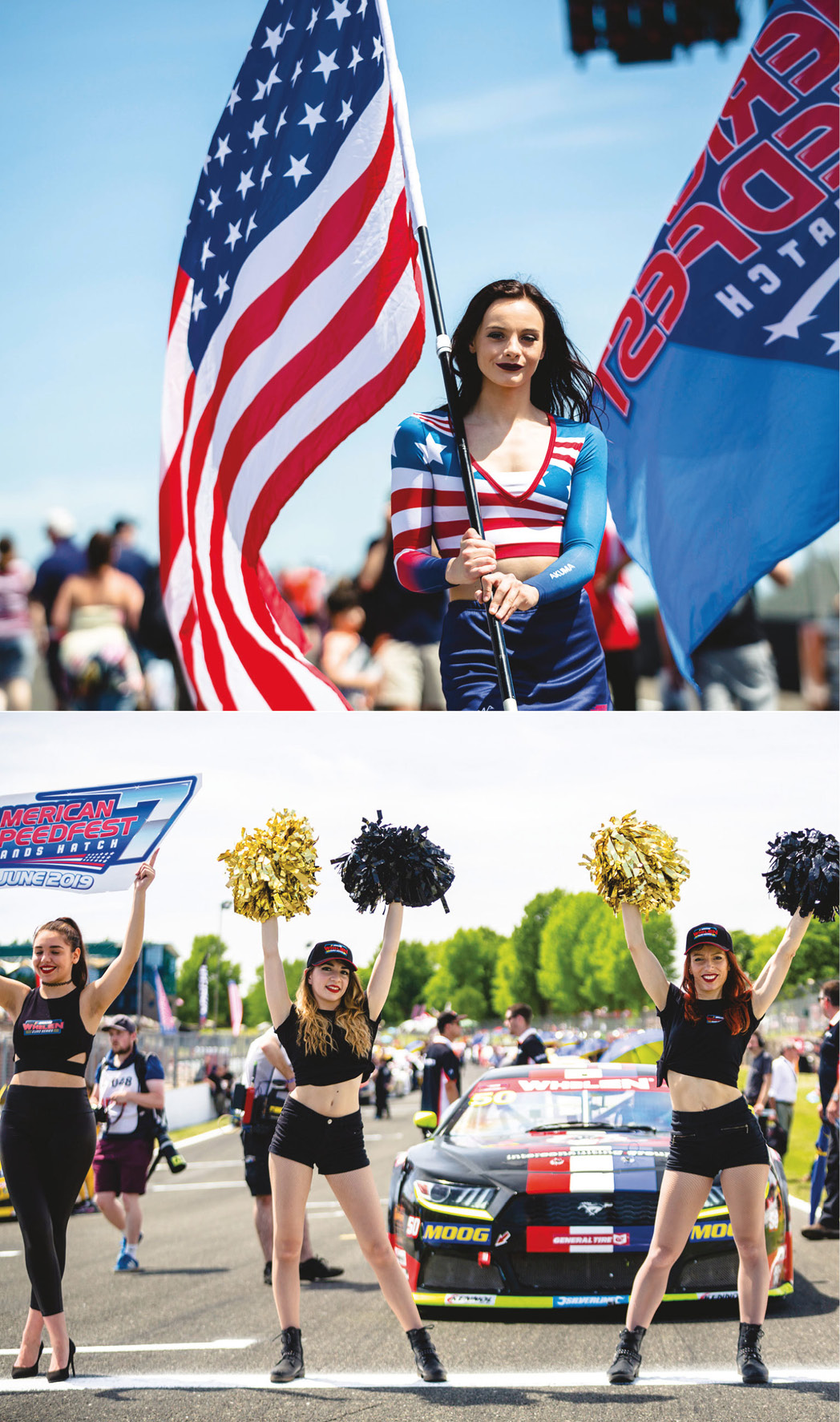 The crowd is pretty much what one would expect at Brands Hatch for a Friday test session – negligible, but for a knot of spectators gathered behind one particular pit garage, all of them hoping for a selfie, an autograph, or possibly both. When their target emerges he proves to be a paragon of patience, fulfilling every request with a smile. It is two decades since Jacques Villeneuve survived a sideswipe from Michael Schumacher at Jerez to become Canada's first world champion, but his competitive instincts endure.
Since making his final F1 start in the 2006 German Grand Prix, with BMW Sauber, Villeneuve has competed in the Le Mans 24 Hours, NASCAR, Australian V8 Supercars, rallycross and Formula E, but this year he has settled on the NASCAR Whelen Euro Series, a wonderful anachronism in which spectacle is everything and simplicity outranks sophistication.
"The lust for competition never goes away," he says. "I've always wanted to drive more than I have been doing, but the opportunities haven't been there – that's all there is to it. I've been competitive by nature since I was a little kid, whether it was skiing or any other form of sport. It's still something that really drives me."
So why this and why now?
"I've always enjoyed racing NASCAR in the States," he says. "I'd been looking at this championship for some time, but again you need the opportunity. I've known team owner Alain Lord Mounir for many years and, happily, we were able to strike a deal. I wanted to get back to contesting a full season, not just doing a few races here and there, because you can't build on that. When you do a full season you work with the same guys, develop the car around you and that's part of the excitement. It's not just a race, it's all the peripheral work."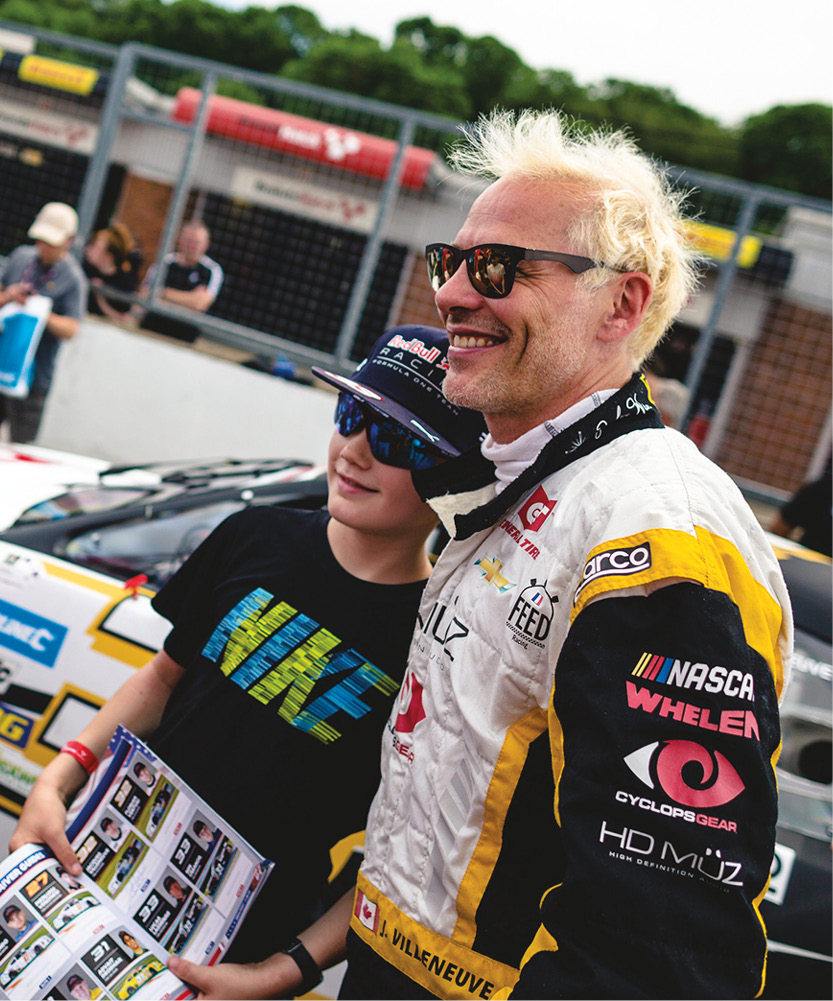 For somebody who represented Williams-Renault at the peak of its powers, current circumstances are somewhat altered. The Go FAS racing team has a single truck, with a modest awning tacked to the side to accommodate a table and folding chairs. "Our set-up is pretty straightforward," he says. "We have two mechanics and one crew chief on the car – and that's it. I never liked the way F1 evolved from when I started in 1996 to my final race 10 years later. That's when the big change happened, from working with your engineer and maybe one data guy to sitting in a room with 30 people and doing a debrief. It felt like a boardroom meeting, which is completely wrong.
"This is much more human and even a bit gladiatorial, which is how racing started – a few crazy guys doing something they loved… That's one aspect I really enjoy about this – they're basically muscle cars, and the more society heads towards the opposite extreme, the more people appreciate stuff like this. It's rough and tough, which is what people want to see, and fun.
"There's a good atmosphere here, too. The driver range is broad – something like 18 to 50 years old. There are youngsters who aspire one day to go to the States to compete in NASCAR and see this as a stepping stone, then there are lots of experienced drivers who are happy to return to racing's roots. We didn't have any data when I began racing, you sat down with your engineer and a piece of paper and went through the stuff you'd probably need to do to go faster. That's the way we operate now. Some teams have telemetry, but there isn't even a computer in our garage – we're doing it the old-fashioned way and it seems to work."
"We have two mechanics and one crew chief. There isn't even a computer in our garage"
Well enough that he was able to guide his Chevrolet Camaro to a brace of podium finishes in the second meeting of the year, at Franciacorta, Italy, though eighth (of 29) would be his best in the UK. (His father Gilles won the Race of Champions at Brands Hatch for Ferrari 40 years beforehand, but this was Jacques' maiden appearance at the venue.). He'd take another podium at Venray in the Netherlands, having been on pole and set fastest lap for the oval round, only for contact to knock him down the order.
Devised in France in 2008 and originally known somewhat non-specifically as the Racecar Euro-Series, the championship has been sanctioned by NASCAR since 2012 and the cars – 1150kg rear-drive chassis powered by 450bhp V8s – are spiritually similar to their American counterparts, though tailored for European-style circuits (Venray is the only oval on the schedule).
"There are a few differences between here and what they have in the States," Villeneuve says, "some things had to be altered to comply with FIA crash-test rules. There aren't many changes we're allowed to make – there's a fairly fixed set-up in an attempt to keep costs down, so either the car suits you and you're fast, or it doesn't and you're screwed because you can't work around the problem mechanically. You can make a real difference, though, by adapting your driving style.
"One thing I prefer about America is that no one blocks you, which is not the case here. In the States there's no blocking – and if somebody tried it they'd probably find themselves in the wall two corners later. Nobody weaves, it's just hard, fair racing. A lot of weaving goes on here and, if the perpetrator doesn't get caught, there's nothing you can do. But that's the one small aspect I don't like."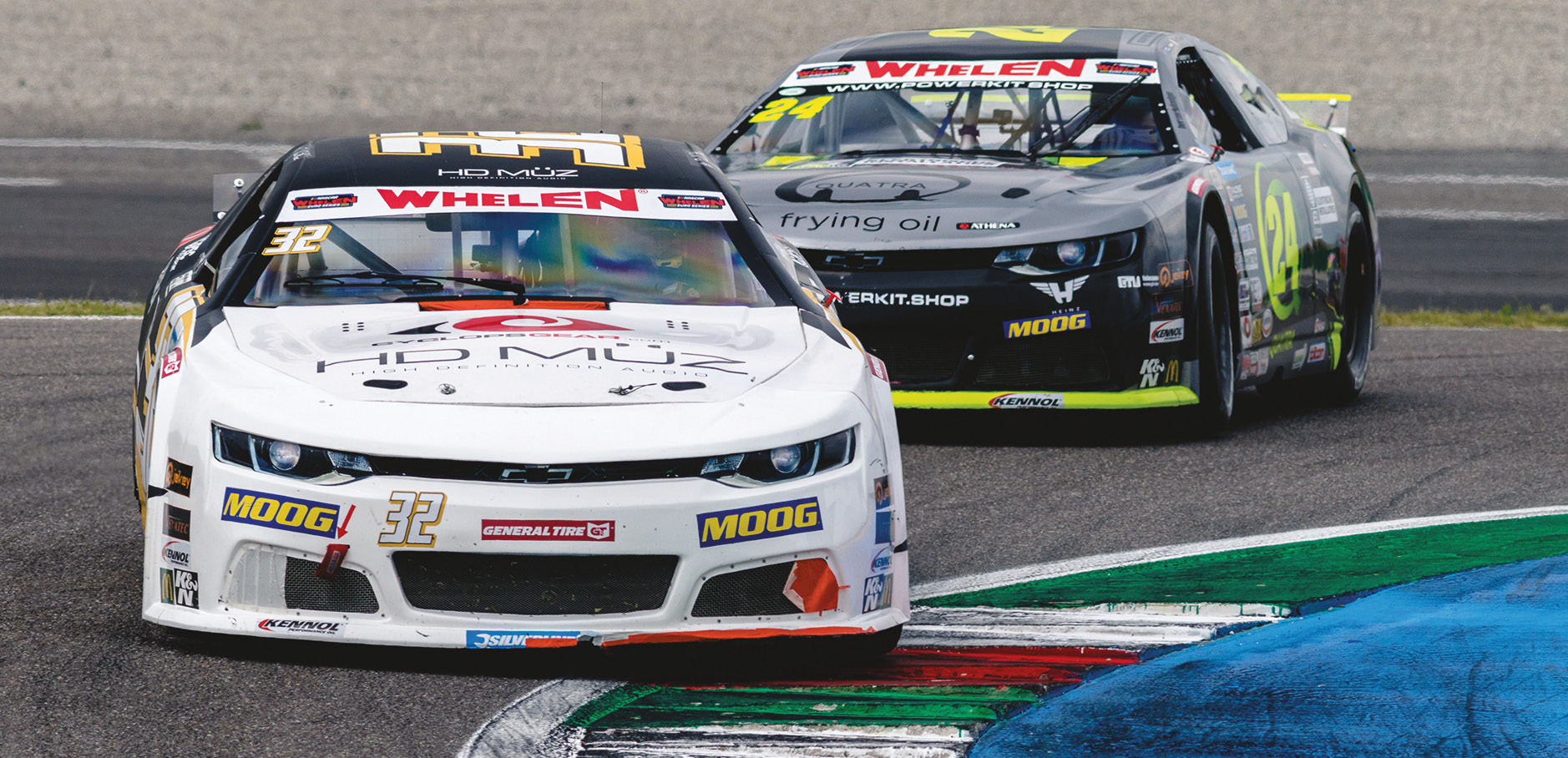 Villeneuve is now in the twilight of his career and relishing the sport for its own sake. If he were to be starting out all over again in the modern era, does he think he'd still have been able to make it to the top?
"Not a chance," he says, "because my mother didn't have the millions to put me through the ranks. There's no way I could have made it. I was lucky to grow up in an era when you could still figure a way to do it. At 16 I worked as a mechanic in a racing school – I'd be there throughout my summer holidays, which was fun, and we were allowed to drive a little bit, so there were ways to build experience.
"I was also lucky that Camel stepped in to sponsor the sons of famous racing fathers, just when I turned 17. The timing was perfect and then you just had to dive in. It was also an era when you could still be yourself and evolve. It wasn't all controlled and politically correct."
Even when his career was at its zenith and rivals tendedto steer clear of controversy, for fear of upsetting team principals or their sponsors, Villeneuve was happy to speak his mind – a principle to which he adheres in his role as an F1 analyst for French and Italian TV. So what does he make of contemporary F1? He frowns slightly before responding. "There's good and bad," he says. "It's huge, perhaps the biggest sport in the world, which is great, but the problem is that even though we now have the fastest cars ever, they look so simple to drive. I watch and think, 'I could be quick tomorrow' and that's wrong. Even when I was in IndyCar, I remember looking at F1 and thinking, 'Wow, if ever I get there it's going to be a handful.' I don't get that feeling now.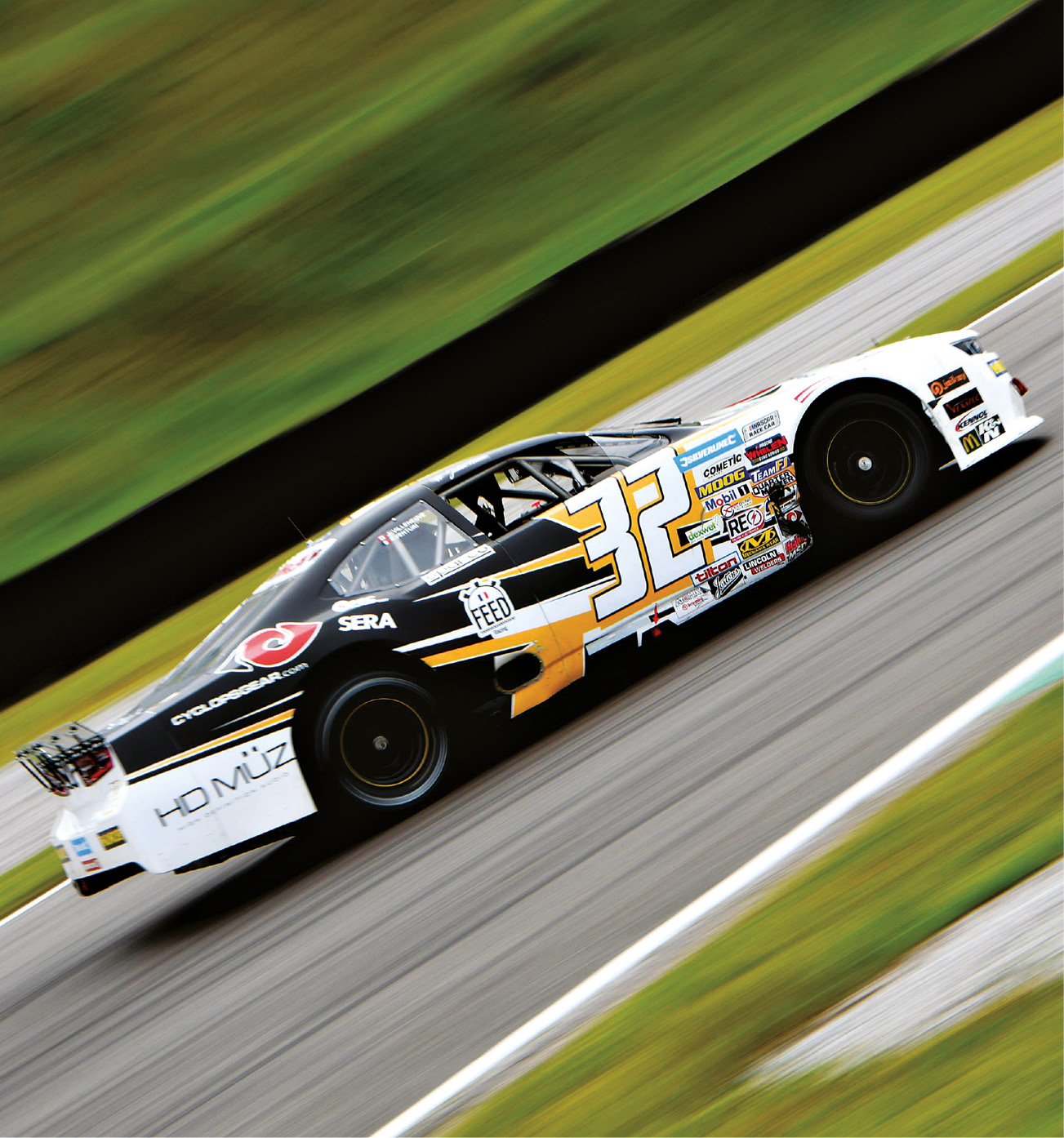 "It's economy racing. Three engines per season? That's also wrong. F1 is meant to be extreme – you're supposed to throw the engine in the garbage after a race weekend. That's what made it so special. There should be testing, too. Everyone says, 'We need to create a better show to get fans.' No. You need to allow testing. How d'you create a fan? It happens when you're 12 years old and go to watch testing with your dad. It's not the show in itself that creates the fans, but those shared moments. That's what's missing. You don't take your kid to watch a simulator run, do you?
"Everyone complains about pay drivers, but if you go back to the 1970s Niki Lauda started out as a pay driver. He came from a wealthy family that didn't want to support his racing, so he had to borrow the money. He had the focus, though, and was willing to put his balls on the line. Now it seems to be, 'Son, you will go racing.' 'But Daddy, I don't really want to…'  'Yes, son, you will.' It's gone the other way, because it's so safe. Fathers never used to want their sons to become F1 drivers – they still don't tell them to go and race motorbikes, do they?"
But back to his own present. Is he in this for the long haul?
"There's no fixed target," he says, "but we've only just started the programme and I really don't want it to stop because I'm having such a blast. This year the series finale is at Zolder. It's where my dad passed away, of course, but I've never even been there, so that will be quite special, I think. It's hard to find quite the right words, but I'm excited that I'll be racing here – it will be a very powerful moment."
---
DIGITAL EXTRA