Ferrari puts on a show for its 1000th Grand Prix
Events may not have gone to plan on the track, but didn't dampen the big celebrations around Mugello.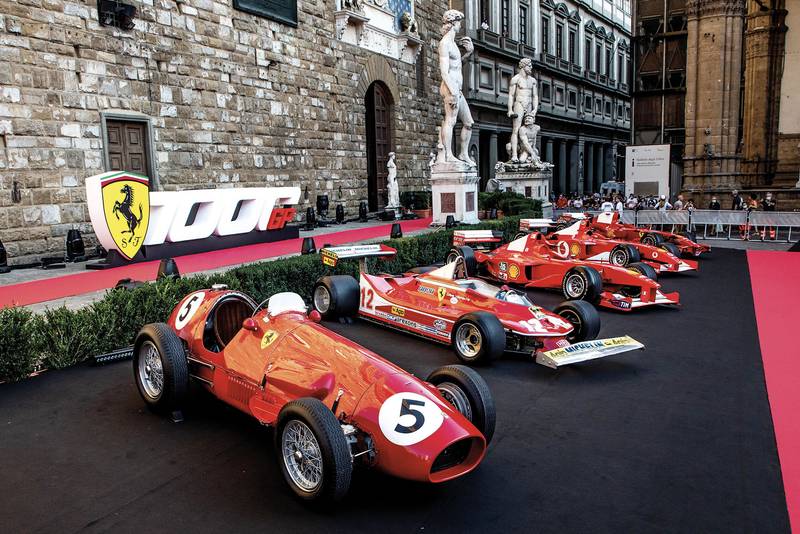 While its outcome on track was less than ideal, Ferrari's 1000th grand prix still provided an impressive show both in and around the Maranello circuit. The team began proceedings by unveiling a special burgundy livery for its current SF1000 cars, recreating the same shade of red that was worn by the first grand prix Ferrari, the 125S, which made its debut at the 1950 Monaco GP.
Then on the Saturday evening the celebrations began in nearby Florence, where a gathering of historic F1 cars and key players from the Scuderia's history came together in Piazza della Signoria.
The new burgundy livery reflects the colour of the 1950 125 S, the first grand prix Ferrari