Formula 1 good month, bad month: November 2021
James Elson charts the ups and downs of the F1 circus
Good month
Vomit comet
Woking is winning again. Those dark 2015 days of Honda engines letting go every five minutes seem long distant. Ricciardo's Monza victory meant we were treated to the sight of Norris looking distinctly green around the gills on the podium after accepting the dubious honour of a 'Shoe-y' from his teammate.
---
Nando's wall of death
Alonso put all his Indianapolis experience to good use by mounting the outside of the banked Turn 5 at Zandvoort to round his rivals –a move partly made possible by Jarno Zaffelli's genius reworking of the circuit. It might get even better next year: Ross Brawn wants drivers to use DRS on the banking.
---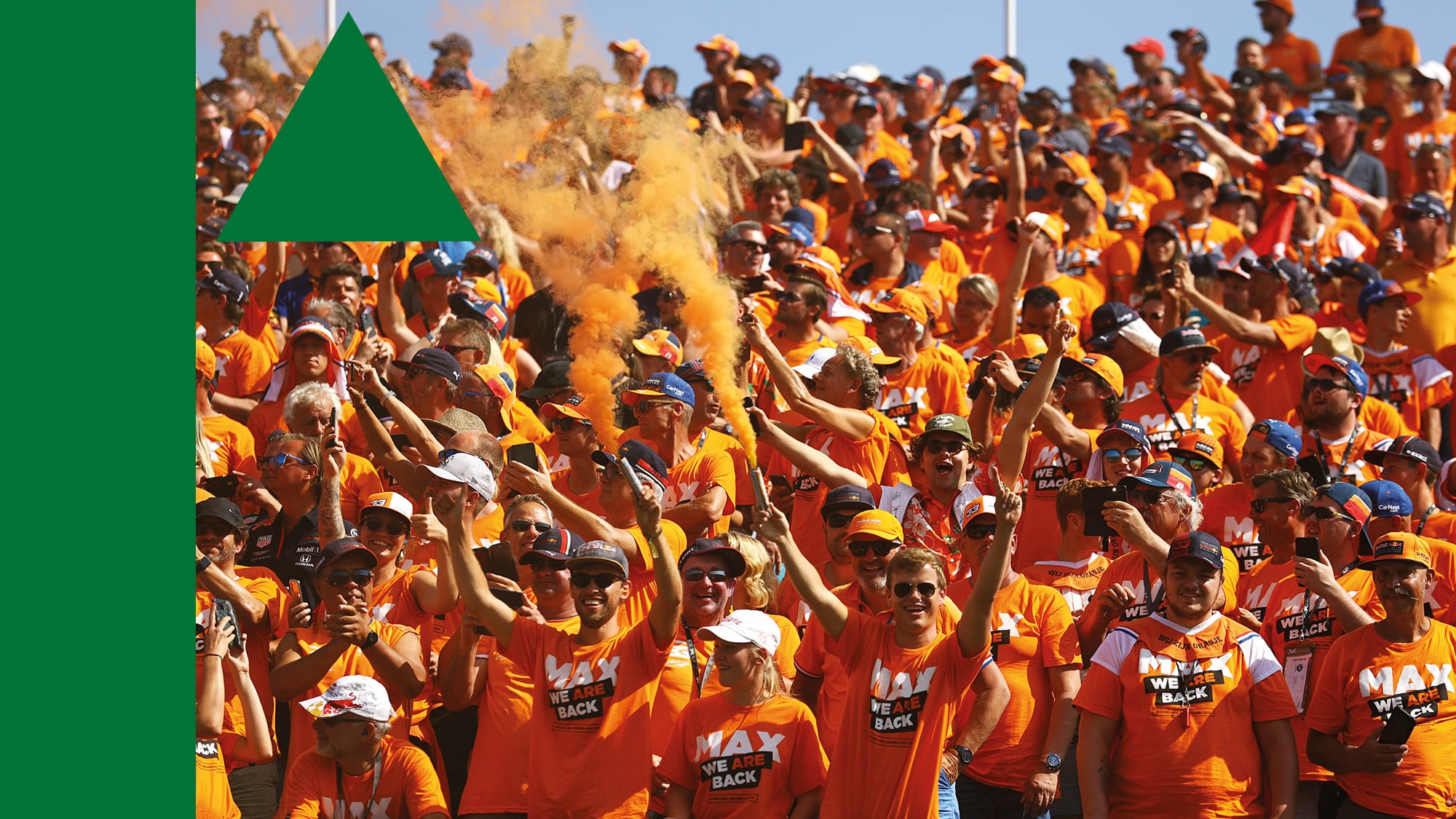 Return of fans
Whether it's the Oranje Army or the tifosi, it warms the cockles of even the grumpiest curmudgeon to see loyal F1 legions at circuits again. Can't wait to see all those passionate fans at Abu Dhabi!
---
Mr Sunday at last
George Russell, with a 2022 Merc contract in his pocket, out-qualified both Silver Arrows drivers to sit second on the grid at Spa while at the wheel of the second-worst car on the grid. Awkward…
---
Nikita's greatest race
Who set the hottest 'race' lap at the 2021 Belgian GP? Why, Nikita Dmitryevich Mazepin, of course. The Moscow man bizarrely set fastest lap in the three-tour run round Spa under the safety car – the crowning moment of his F1 career?
Bad month
Gio's home spin
The pressure's on, Gio – your place as Ferrari's Italian F1 driver mannequin is under threat. You need to convert your incredible Monza and Zandvoort qualifying efforts into valuable points! Uh-oh: botched pitstop + reckless rejoining of the track = same old story…
---
Wallonian washout
We've lost count of how many times rain has been predicted this season and then never shows up. Then at Spa, when it finally does…
---
Hello James, it's Lewis….
After the calamity of Hungary, Mercedes dropped the strategic ball once again in Zandvoort, then bungled its Hamilton stop in Monza.
---
F1's banker laps
Running the Spa race for just three laps conveniently triggered commercial agreements which meant everyone who mattered to F1 got their money. Not a great look for a championship that's cheerily promoted itself as being so inclusive and politically correct in recent years. Sentiment obviously doesn't extend to the treatment of its own fans.
---
First of the idiots
Some of the drivers might also have felt ripped off. The top 10 at Spa were awarded half points. Those outside it got nothing. As Alonso put it, "I'm P11 – the first idiot, in a way. I was not allowed to fight, but they gave the points away regardless."