BBR Models – FEATURED MODELMAKER –
Marcus Nicholls analyses another Italian miniature maker
Being Italian, BBR likes to focus heavily on Ferraris. A high percentage of its catalogue consists of miniatures from this most famous of marques – and that's no bad thing (assuming you love Ferrari), because it has managed to cover a lot of different models within that range, new and old. From the elegantly understated 1951 212 Inter Vignale Coupé in two-tone silver and blue to the 2016 488 Challenge Finali Mondiali, BBR has covered several decades and incorporated some eternal classics along the way. Fancy a 1972 Dino 246 in red for your display cabinet? It's yours for £140. How about a 288 GTO in eye-popping Giallo Fly? For £200 it can join the other icons in one's scaled-down dream garage. This sounds like a lot of cash for models of this size, but they are very well made (these days at least) and finely detailed. BBR did suffer from patchy production quality some years ago, but has since returned to collector-grade status.
BBR Models is mostly known for its 1:43 (around 3-5 inches), pre-built and painted replicas but they also produce models in the larger scale of 1:18, in which an average car will measure eight to 11 inches in length, depending on the subject of course. Both die-cast and resin are used for the cars' main components, with injection-moulding technology shaping the interiors, wheels, windscreens and exterior fittings.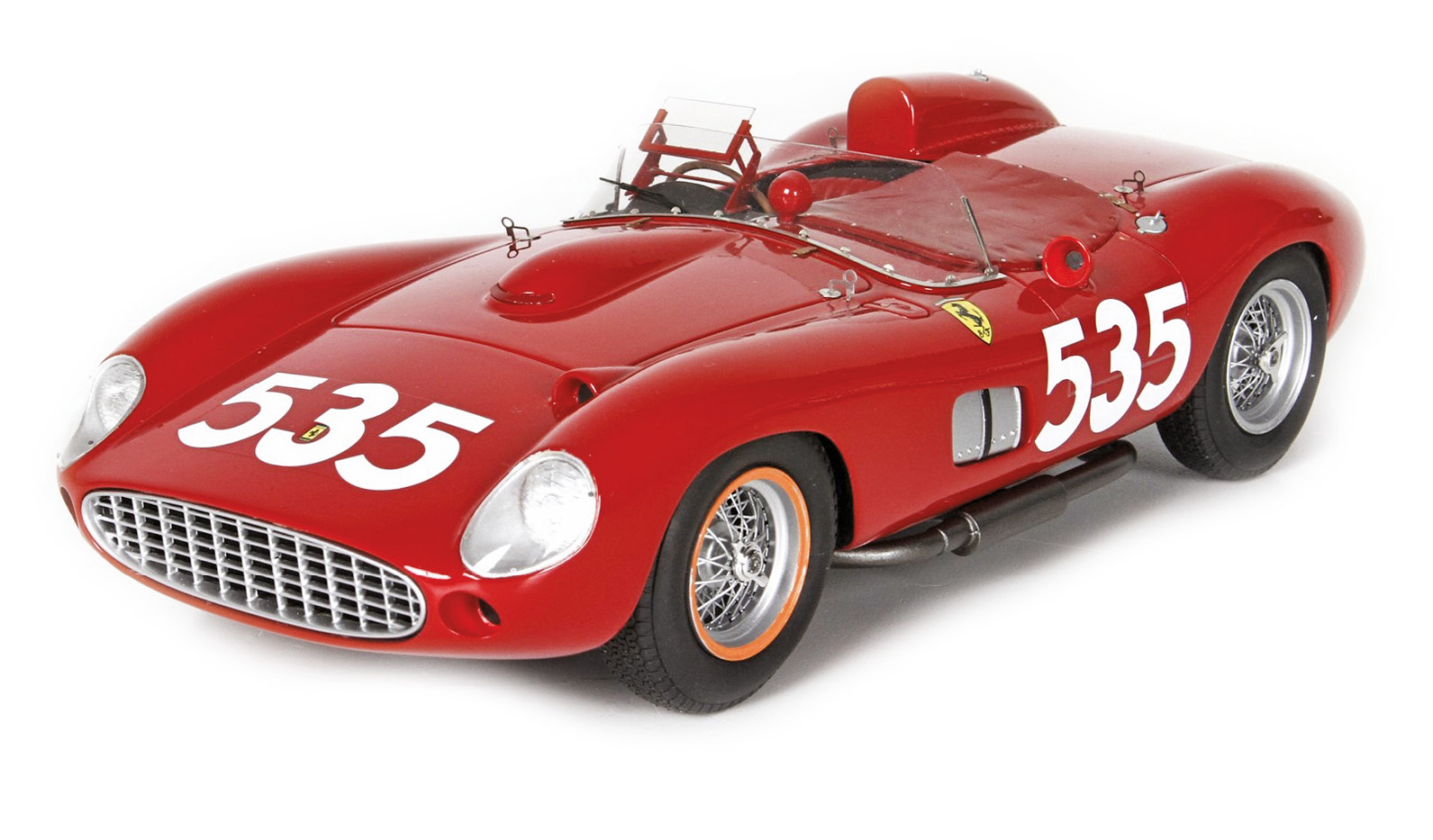 The models are hand made, which accounts for the sometimes eye-opening prices – particularly for the large-scale productions which run from about £270 upwards. You get what you pay for and, in this instance, it's accuracy and attention to detail.
At around £240, my favourite model of BBR's – a limited edition of 500 with just 18 remaining at the time of writing – is Piero Taruffi's winning Ferrari 315S from the 1957 Mille Miglia, part of the company's Concept 18 range. It is an utterly gorgeous model that symbolises a tragic event, the last of its kind, and is certain to become a valuable collectible. If only my credit-card agreed…
Unusually for a model maker, BBR says it has a "continuous commitment to protecting the environment", which is very encouraging. Its paints are water-based and they have adopted "advanced technological solutions in order to avoid the dispersion of powders into the atmosphere". I can't think of any other manufacturer that embraces this and its approach is to be applauded. When you get 10 minutes (it will spiral into an hour), check out www.bbrmodelstore.com to see that full range.
---