The Klausen garage in Gland, Switzerland, opened its doors a year ago as a one-stop shop for anything and everything to do with historic and exotic automobiles. Named after the historic Klausen Pass, famed for its 'mountain race' hillclimbs of the 1920s and '30s, the business offers everything from secure storage to post-winter recommissioning and from artisan restorations to racing car preparation and circuit driving tuition.
The firm also features a showroom filled with exceptional cars that are either owned by Klausen or offered for sale on consignment – with one of the most interesting offerings currently available being this McLaren P1 GTR. A mere 58 GTRs were made by McLaren Special Operations to commemorate the 20th anniversary of the marque's celebrated 1995 Le Mans win with the F1 GTR.
Built after production of the 375 P1 road cars had come to an end, the GTR models were initially offered only to existing P1 owners at a price of £1.98m – a premium of £1m more than the standard car, although this was to include entry to a worldwide trackday series.
In the event not every potential buyer proved interested in that, some cars were offered at less money but without the option to take part. In each case, buyers got a P1 that was markedly more powerful than the road-going version while being 50kg lighter – meaning the 986bhp 3.8-litre twin turbo V8 engine generated a power-to-weight ratio of 685bhp per ton.
Add to this a bespoke titanium and inconel exhaust system, improved downforce, race-prepared suspension and an all-important set of slick tyres… the result was a P1 that proved capable of sub seven-minute laps around the Nürburgring Nordschleife and topped out at 217mph (albeit only because of its rev limiter).
Although regarded by many as the ultimate trackday car of its era, the often perverse thinking of the ultra-wealthy led to many owners seeking to have their GTRs made road legal, a service that was provided by Hampshire-based marque specialist Lanzante (the firm that prepared the 1995 Le Mans-winning F1 GTR) and proved surprisingly popular.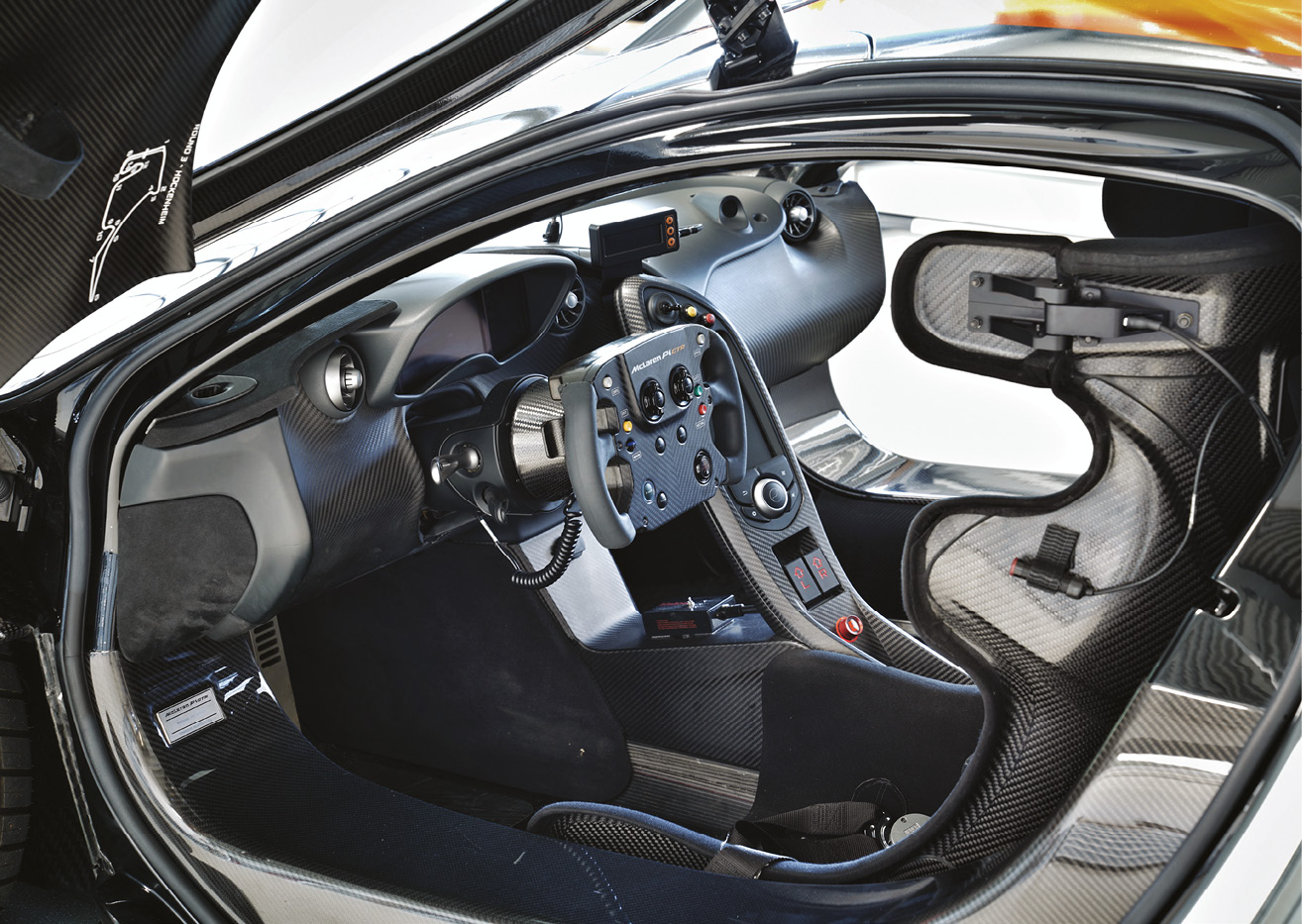 The main reason? With no suitable race series in which it could compete, the plug-in hybrid GTR really is just a plaything in its 'standard' form.
As this issue went to press, there were several P1 GTRs for sale around the world – including chassis number one (on offer in America for $7m), the last one to have been made (also in the States, POA) and car number 34, which was available from Carlink International in the Netherlands for €2.9m.
On that basis, the €2.1m being asked by Klausen for chassis number 10 seems entirely realistic, especially since it has clocked a mere 1400 kilometres from new and has been maintained throughout by the factory's P1 GTR Workshop.
Completed in 2015, the car has subsequently taken part in track events everywhere from Barcelona to Bahrain and from Austin to Hockenheim. It remains eligible to participate in future McLaren events around the world.
Contact Klausen for more information – or you could just buy a Caterham..
Chassis number 10. On offer at Klausen, Gland, Switzerland. €2.1m klausen.com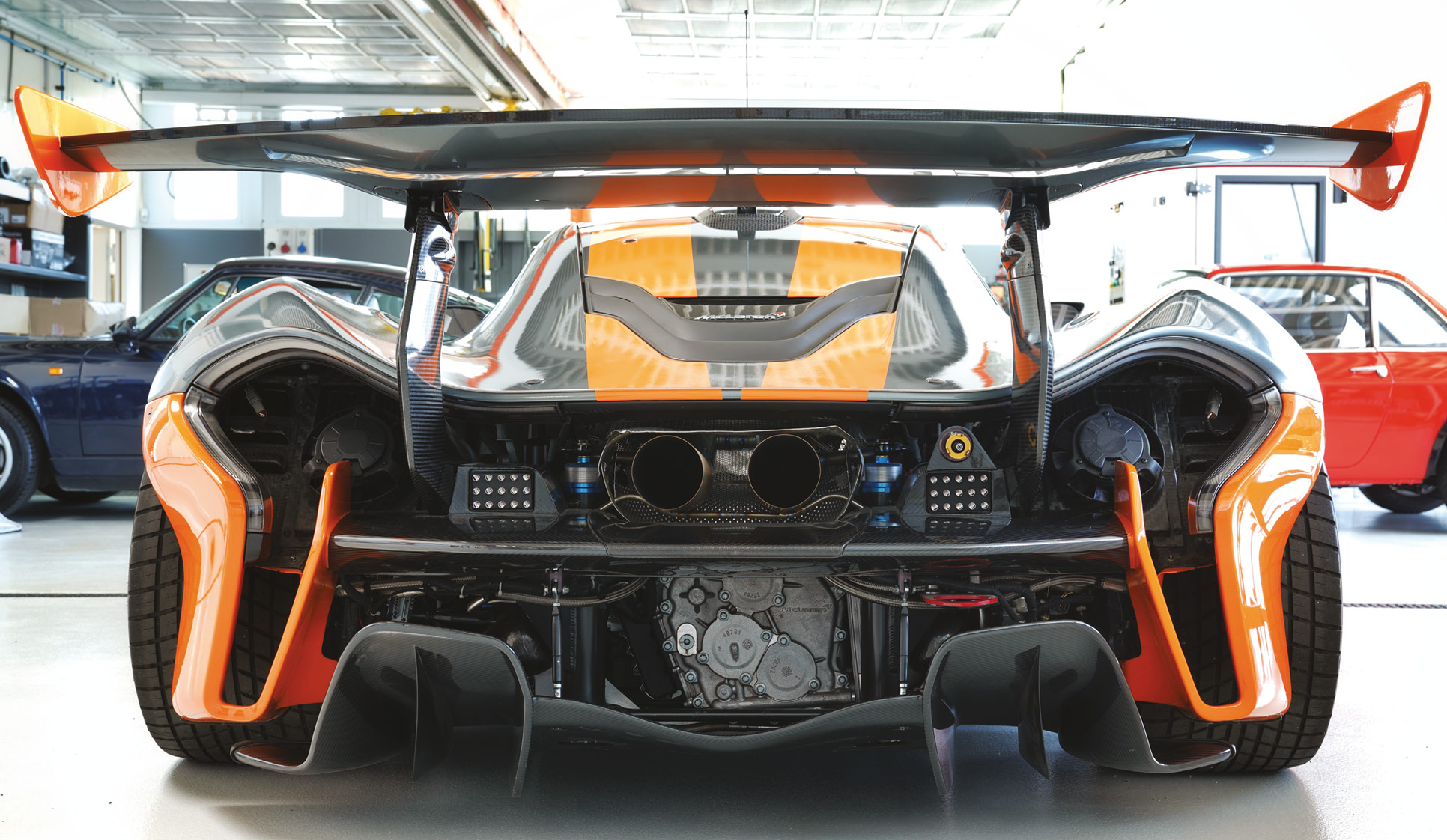 ---
In the market for affordable speed & style?
For those who crave sub-£10,000 fun, here are a few possible McLaren alternatives