The market for classic cars might be going through a period of 'adjustment' – but the demand for old and classic motorcycles appears to be soaring, a fact evinced by the consignment to Bonhams of the largest single-owner collection of bikes the auction house has so far been asked to disperse.
The 300 or so machines come from Pesaro's Morbidelli Motorcycle Museum, which was established during the early 1980s by Giancarlo Morbidelli. The self-made Italian engineering guru's successful woodwork machinery business enabled him to fund an eponymous motorcycle manufacturer that went from zero to hero within a decade, winning the 125cc World Championship in 1975 and '76 and both the 125cc and 250cc categories in '77.
Morbidelli's lifelong enthusiasm for two wheels led to him establish the race team in 1969, initially with a 50cc bike before moving to larger-capacity machines which, following the construction of a factory in collaboration with Benelli, became available for competitors to buy in 1976. A Morbidelli for the road was even developed, but the cost of the exotic V8-engined sports tourer ($45,000 in 1997) meant that only three production models left the line.
Among the highlights of the collection set to cross the block at Bonhams are two Morbidelli GP bikes designed and built by Morbidelli himself in a small workshop within the building where the woodworking equipment was made.
One is the 125cc machine raced to second place by the late Spanish ace Angel Nieto in both the Spanish and German GPs of 1973 (£80,000 – 120,000), while the other is the 250cc racer built for 15-time world champion Giacomo Agostini, who took it to second at Misano in 1976 (£60,000 – 100,000).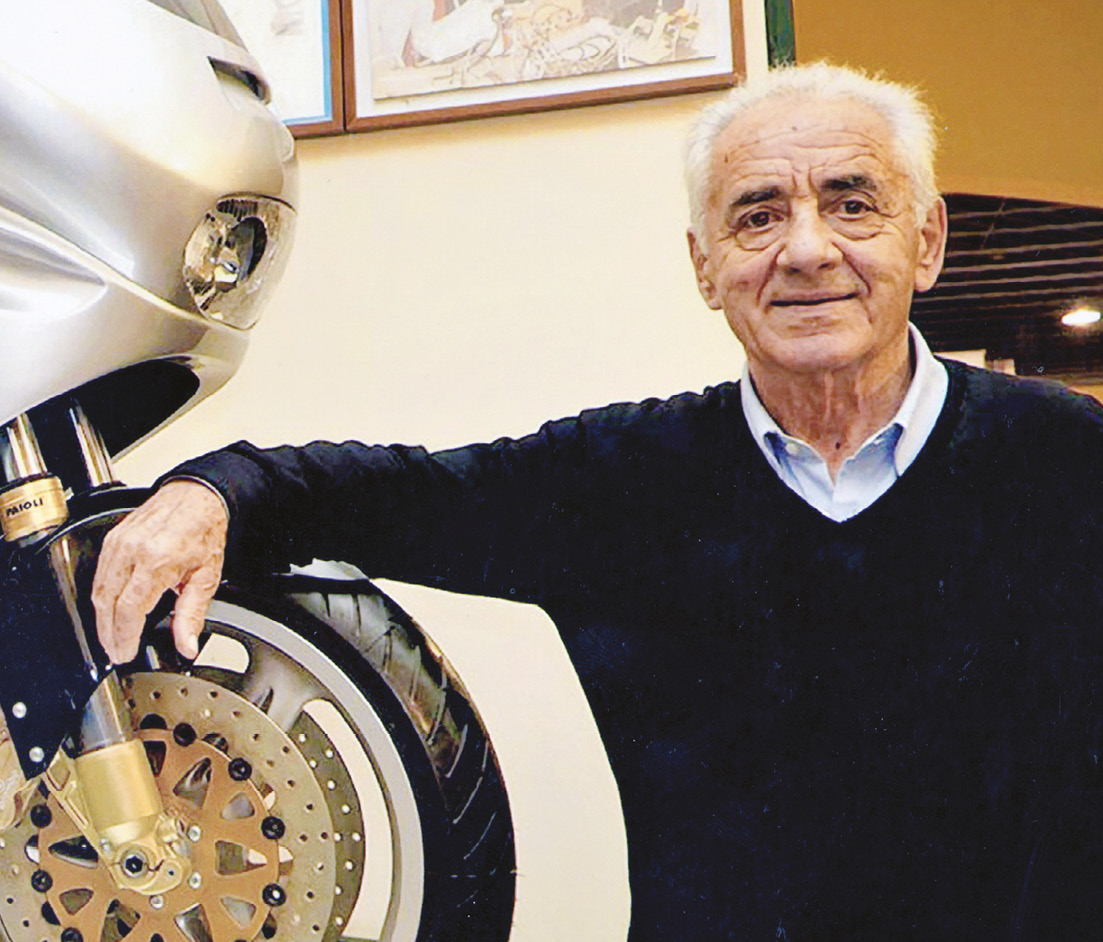 The world championship-winning 125cc and 250cc bikes will be retained by the Morbidelli family, along with most of the other GP contenders – but plenty of rare competition iron from other marques will be offered, including a 1942 Benelli 250cc supercharged four that Morbidelli built from genuine parts as a 'continuation' of the original factory bike that never raced due to the escalation of World War II.
It is tipped to realise £400,000–600,000, the same as a 1964 Ducati 124cc four – which also never raced – that was created by the legendary Fabio Taglionio, the marque's chief engineer. Lost for many years, the one-off was rebuilt by Morbidelli after the engine was found in Russia and the frame turned up in the former Yugoslavia.
In addition to the hundreds of motorcycles – which range from pioneer bikes to models built during the 1980s – the collection also includes memorabilia, Morbidelli's personal reference library, drawings, trophies and signs. The majority of lots will be offered at no reserve.
Contents of the Morbidelli Motorcycle Museum. On sale at Bonhams, Stafford, October 18-20. bonhams.com