Forty years after it last competed in America's single-seater mainstream on a full-time basis, McLaren has announced that it will do so again from 2020.
The Woking-based team has twice dabbled with the Indy 500 during the past three seasons, challenging for victory with Fernando Alonso in 2017 but failing to qualify earlier this year. From next March, however, McLaren will enter two Chevrolet-powered Dallaras for the full IndyCar campaign, in association with established team Arrow SPM [Schmidt Peterson Motorsports].
Three-time Indy 500 winner Johnny Rutherford was the last driver to represent Team McLaren in a comparable championship, taking his M24B to a brace of victories in Atlanta en route to fourth place in the 1979 CART PPG World Series.
McLaren's sporting director Gil de Ferran, a winner of both the Indy 500 and the now-defunct CART series during his racing days, will lead the firm's US operations. He said: "IndyCar is a natural fit given our legacy and determination to succeed at the top levels of international motor sport. Our ambition is to compete consistently for wins. We acknowledge the challenge, but are committed to this partnership."
The team will be known as Arrow McLaren Racing SP and existing co-owners Sam Schmidt and Ric Peterson will continue in their management roles. McLaren's drivers for 2020 have not been confirmed, but it is unlikely to be Fernando Alonso. As Motor Sport reported back in July, Alonso (pictured below during the 2019 Indy debacle) and McLaren have ended their driver partnership.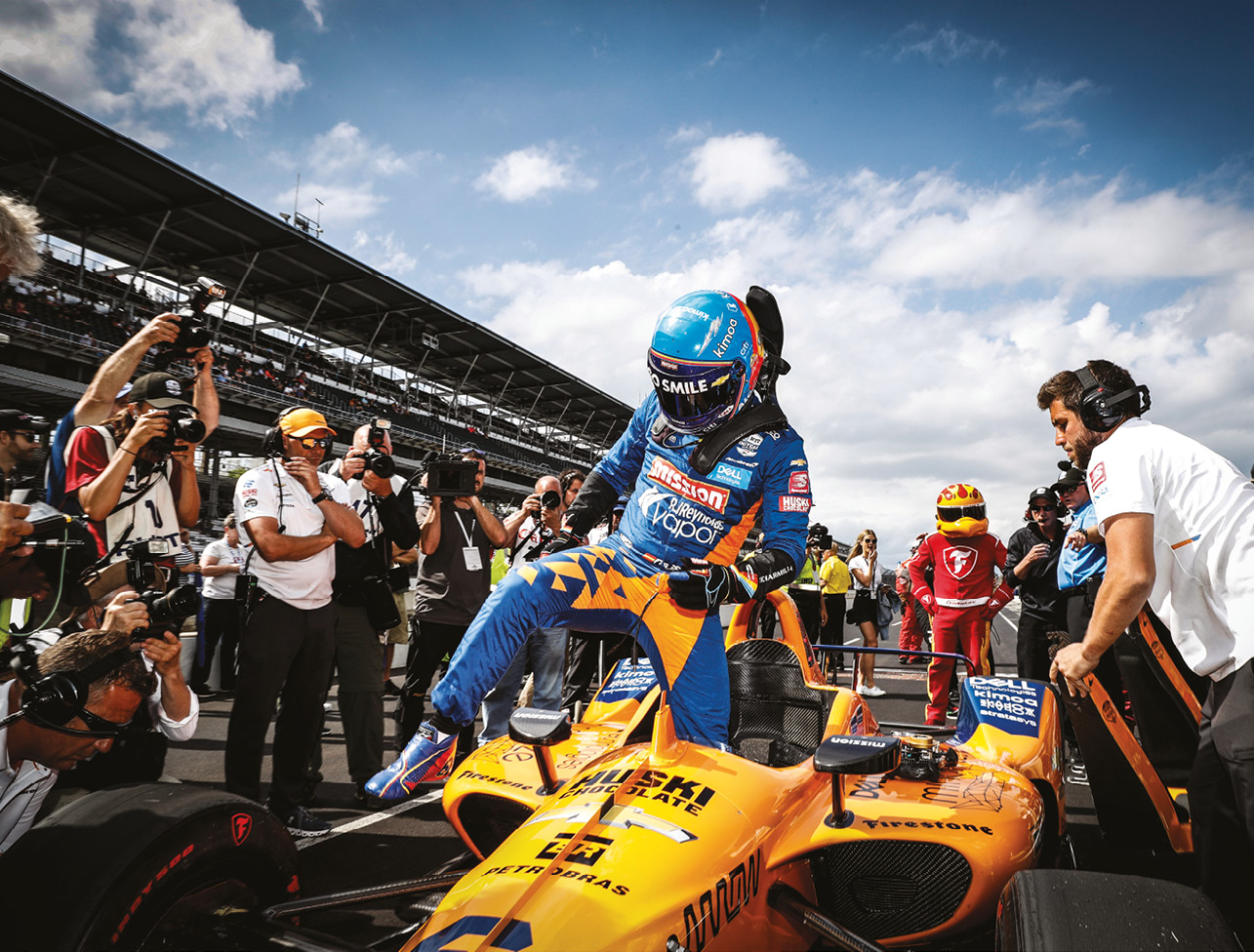 ---
DIGITAL EXTRA